This past Saturday I celebrated my 33rd birthday. The weather was great, my husband showered me with goodies, my daughter was giddy with excitement and I feasted on one of my favorite dishes (seafood pasta). After such a wonderful day, I stopped to ponder three of the most significant things I've learned so far in my thirties.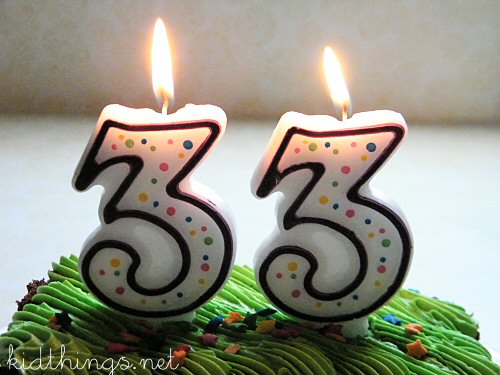 Thought I'd share them with you guys!
1. Some friendships aren't meant to last a lifetime. It took me until I was 30 years old to realize that all friends aren't supposed to be in my life forever. I had to learn how to recognize when a friendship's season has passed and move forward!
2. Worrying about what other people think of me is pretty pointless. In my 20s, I spent far too much time concerned about how people perceived me. In these last few years, I'm the most comfortable I've ever been in my own skin and people's opinions of me no longer have a place in my life.
3. Happiness is a choice! I have read my fair share of self-help books pertaining to the pursuit of happiness and have finally concluded that happiness isn't just a state of being, but a choice. We have the ability to make the most out of our less-than-ideal situations and see the silver lining in every aspect of our lives. And Oprah is right, happiness and gratefulness goes hand-in-hand!
If you're in your 30s (or beyond), what's been the most significant thing you've learned during the third decade of your life?