You'd be hard pressed to find someone who doesn't find joy in using Post-it® notes. There's just something amusingly satisfying about scribbling a quick note on a small, sticky pad of paper. That's why I was excited to check out some of the brand's newest products at a media sneak peek last week.
Known for their classic yellow sticky note offering, the brand has since expanded into a kaleidoscope of colorful options, cool designs and other fun supplies to keep our daily lives in order. From electrifying, neon colors to cute emoji-shaped pads to stylish dispensers and planners; Post-it® has become synonymous with practical, yet playful notes and office supplies.
Like many working moms, you can find Post-it® notes scattered everywhere around my house and office. Whether I'm jotting down passwords or using an adhesive dry erase board to write down weekly meal plans, Post-it® has been my go-to for list-making and staying organized at home and work.
Here are three top reasons why using Post-it® notes and supplies keep me sane:
I'm super forgetful so I have to write things down. Otherwise, I'll never remember my tasks at hand.
At work, I'm in countless meetings throughout the day. To stay on top of things, I use colorful tabs to keep my notes and files organized.
Being a wife and working mom of two, keeping track of everyone's schedules can be tricky. Using a dry erase surface helps me stay on top of my family's whereabouts.
Check out some of the cool items I came across during the media preview: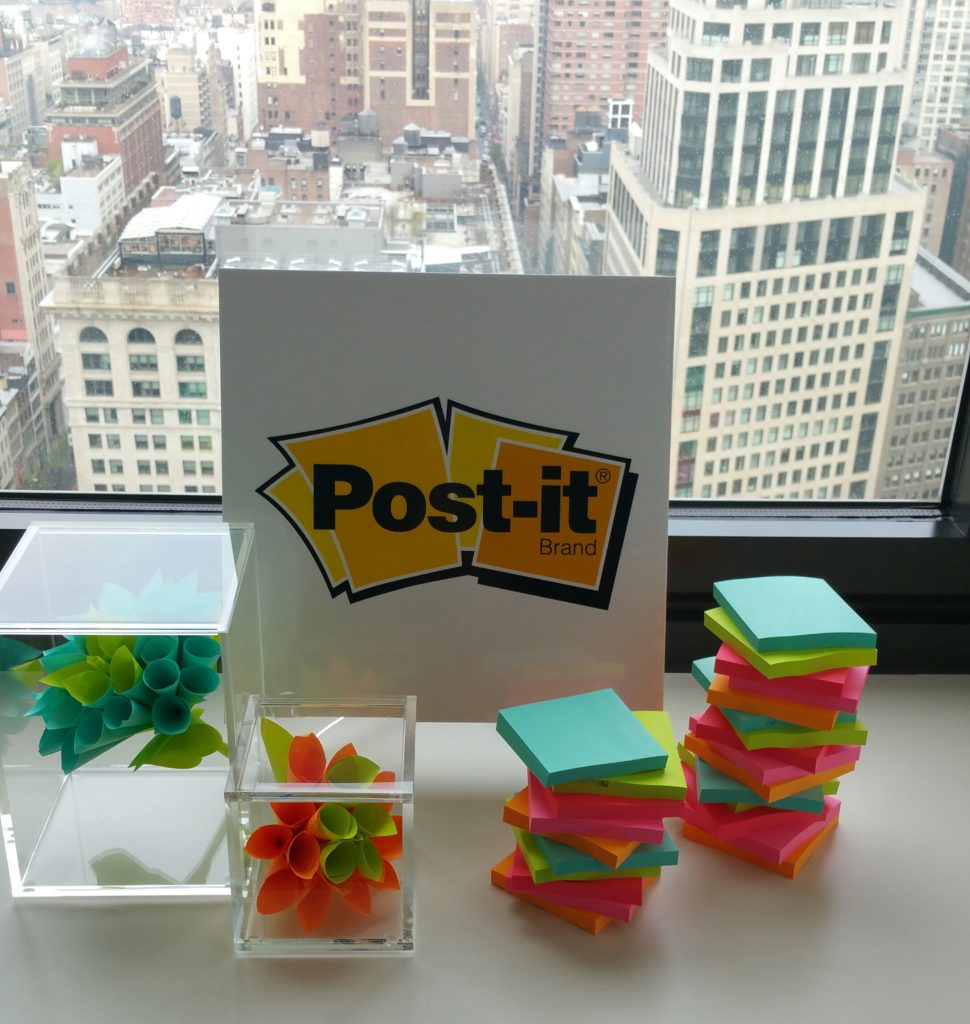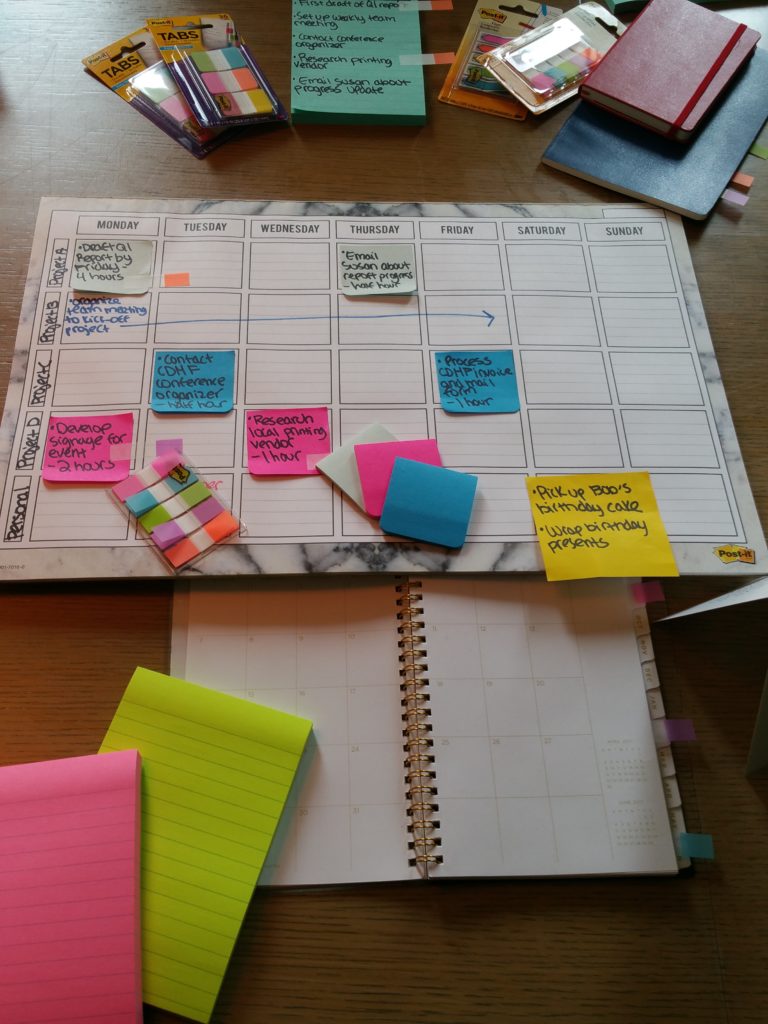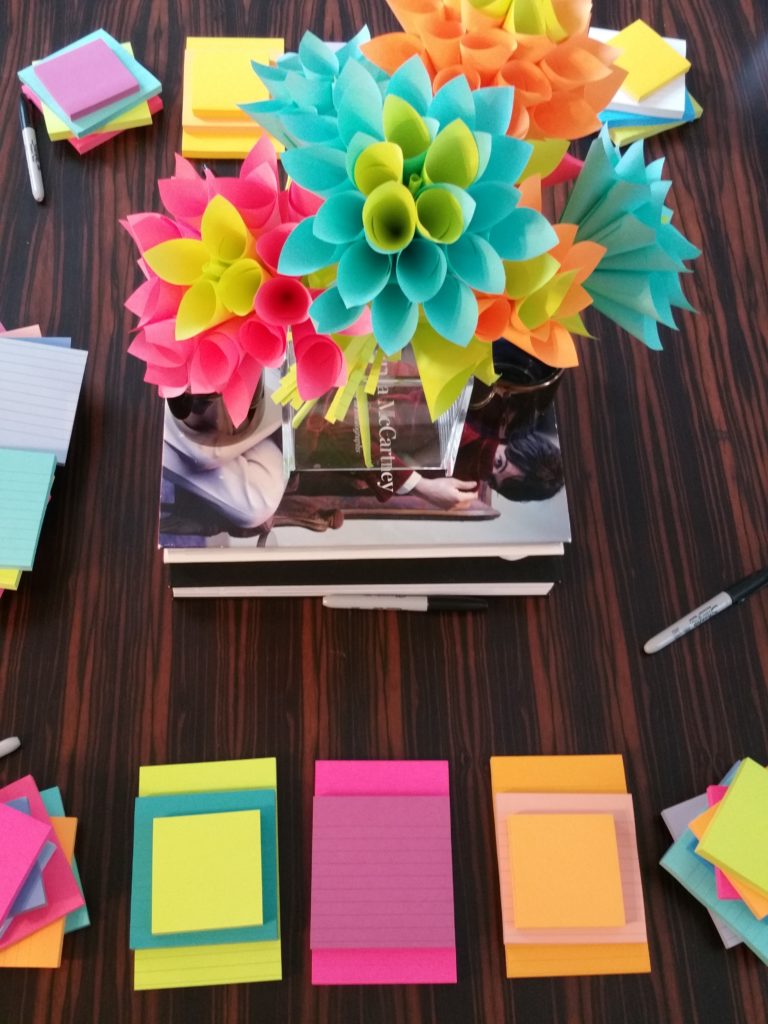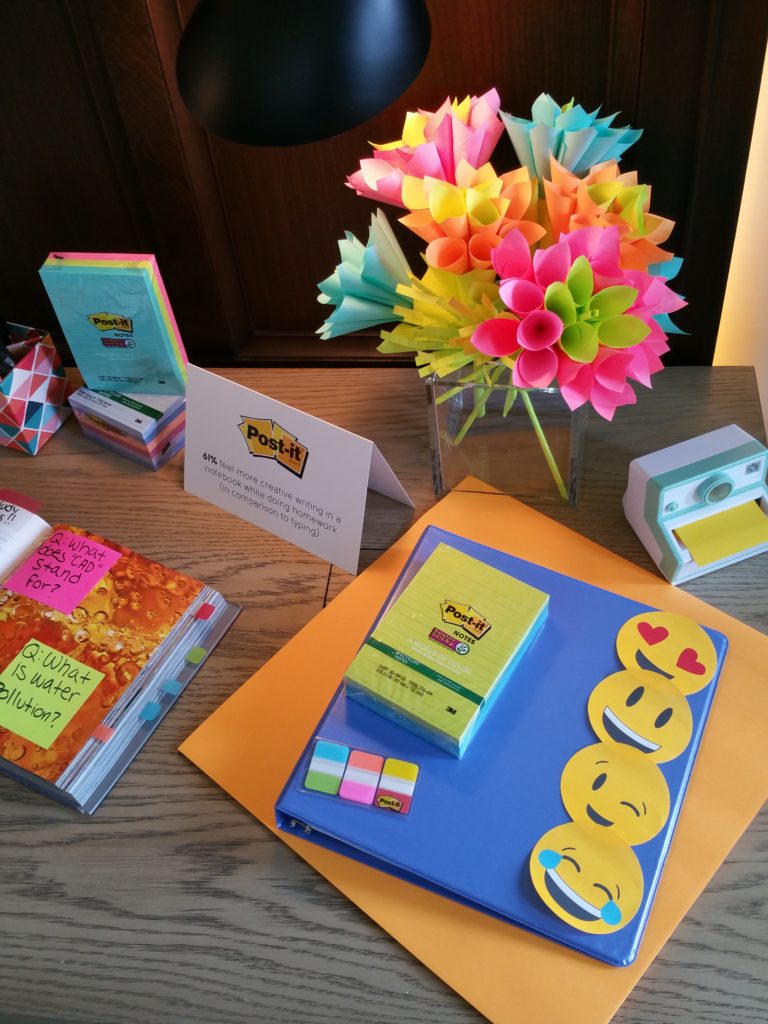 At the event, attendees were asked, "What do we want to make stick in our lives?"I shared that I want  be more present. So, I'm going to ask you the same thing? "What do you want to make stick in your life?"