Thought Halloween treats were just for kids? Think again.
I'm far from the school-age set, yet I still have a serious sweet tooth that can only be satisfied by delicious candies. From fruit-flavored gummies to tart & chewy confections, I rarely discriminate when it comes to sugary treats.
So, this Halloween the kids won't be the only ones trick-or-treating, I plan on stocking up on some ghoulish goodies from my go-to candy shop for grownups, Sugarfina. The chic confectionery boutique imports some of the most unique gourmet sweets from around the world. This season, it's all about candies with a creepy twist.
Whether you're hosting a spooky soiree or simply want to treat yourself to some zombie brains or indulge in sugary skulls, Sugarina has you covered for your Halloween cravings.
Check out a few of my favorites: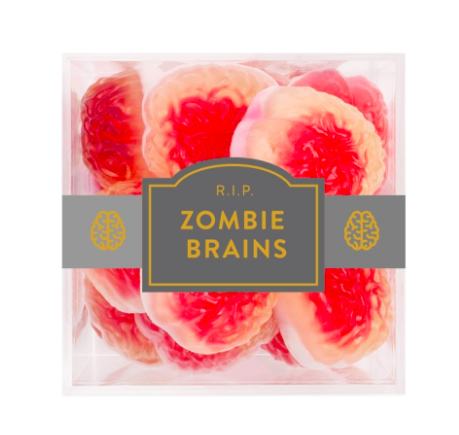 These Zombie Brains will turn you into a brainiac after noshing on these squishy, gummy noggins all night long. Available here, $7.50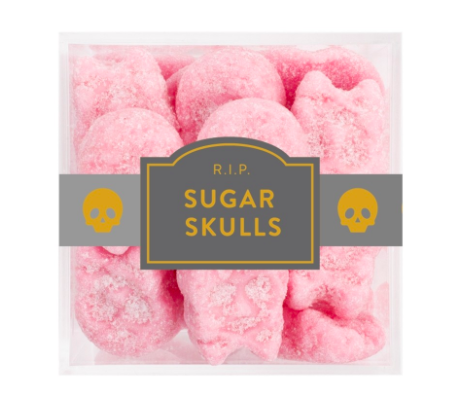 Imported from Sweden, these Sugar Skulls will send shockwaves to your tastebuds. Available here, $7.50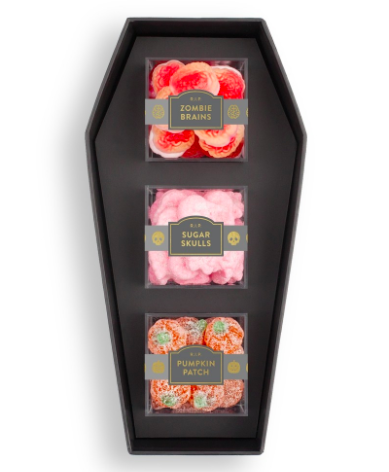 Can't decide on what Halloween-inspired candy to try? Don't worry, this curated Spooky Sweets 3pc Coffin Candy Bento Box®  will deliver a trio of devilishly delicious choices. Available here, $28.
Time to pick your perfect pumpkin! These American made Pumpkin Patch gummies are bursting with mouthwatering orange flavor. Available here, $7.50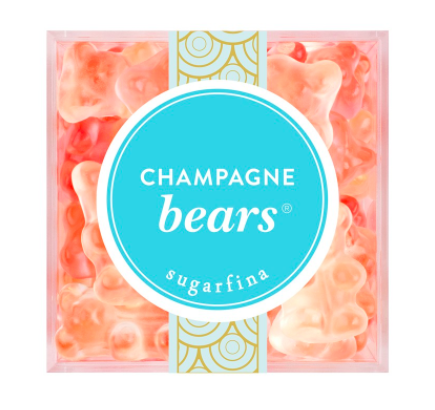 Not just for Halloween, these Champagne Bears are perfect for any festive occasion. Available here, $8.50
What's your favorite Halloween candy?