There are nearly 6 million young children in the United States living with food allergies.
Unfortunately, my daughter is one of them. She suffers from soy, egg and peanut allergies. It breaks my heart that she's never had the pleasure of eating one of my special mug-made omelets or indulging in a chocolate cake on her birthday. While I know that she can't have those things amongst other foods, many will not always be aware.
Now that she's starting preschool soon and participating in more social activities outside of the home, I have to ensure that individuals are alerted of her potentially life-threatening allergies. That's why MyMediMates' wristbands are a must for moms and parents like me.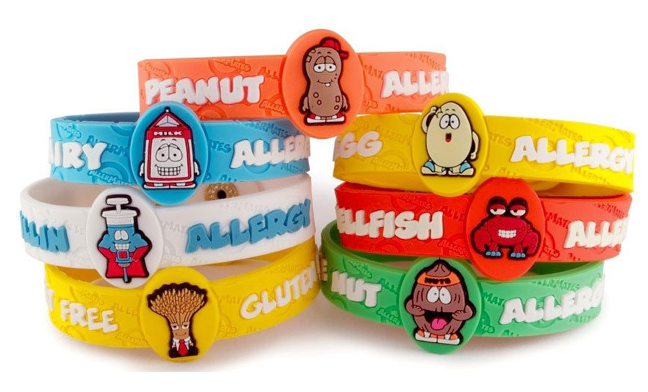 MyMediMates are available here, $7
Founded by a mom, these brightly colored, adjustable wristbands serve as a creative and effective safeguard against accidental food consumption or any other health related issues including: diabetes, autism, asthma, etc..  Plus, the cartoon characters found on each band make it fun for kids to wear.
If your child suffers from any kind of food allergy or health issue and spends time at daycare, camp, school or even attends sleepovers, these wristbands are a smart buy!
Does your child suffer from a food allergy?