Like most working moms, the weekends are reserved for my two children. This past Saturday, we had the wonderful opportunity to see "A Sky for the Bears," at New Victory Theater in Times Square.
The 60-minute shadow puppet show was fascinating from start to finish. The audience was treated to not one cute story, but two! Through smooth movements akin to ballet and impeccably-crafted puppets, both stories come to life before our eyes.
The first tale tells the story of an easy-going bear longing to become a papa bear. However, there is just one problem: he doesn't know what he needs to do to become a daddy to a precious cub. After encountering several funny and ill-informed fellow animals giving him poor advice on how to make his dreams come true, he finally meets a creature who yearns to have a cub too, a female bear.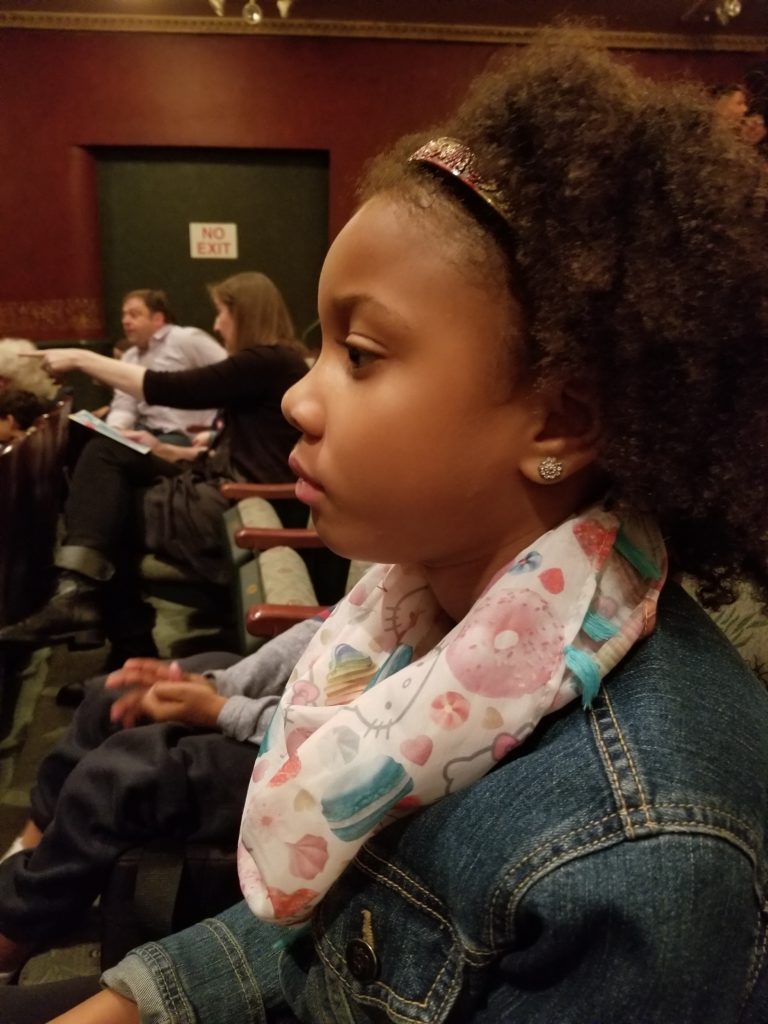 The second story picks up where the first one left off. Now, the cub is born and on a mission of his own—finding a way to be with his dearly departed grandfather. After offering himself to seeming predators throughout his quest, he realizes that he doesn't want to join his grandfather in the afterlife. Instead, he can imagine him dancing and playing in the sky without meeting him in the clouds.
Through imaginative dance and well-designed props, this family-friendly performance tackles heavy topics such as procreation and death in a smart and charming way that kids can understand. The engaging show presents a perfect opportunity to broach tough life moments with your little ones.
"A Sky for the Bears," is appropriate for children ages 4-7 and showing at New Victory Theater through November 5, 2017. 
What show are you looking forward to seeing this fall/winter season?