Over the years, I've tried countless hair concoctions that read more like a dessert menu than a product for your strands. From papaya-infused shampoos to milk & honey conditioners, I've tested a ton of products aimed at making my (and my daughter's) natural hair more moisturized, healthier and of course—smelling heavenly.
Once in a while, the sweetly named products will actually deliver results beyond their charming packaging and sweet aromas. Enter Organix Quenching Plus Coconut Curls Styling Milk. This creamy, coconut-enriched hair dress is one of the best moisturizers I've ever used. Aside from the downright delightful scent, it successfully hydrates my daughter's fine (read: easily tangled!) coils, leaving them soft, shiny and defined.
The coconut oil, sweet honey and citrus oils coat her curls without weighing them down or creating that dreaded crunch. I've been using it for only 3 weeks and I'm nearly out! Admittedly, I apply it liberally and am mesmerized by the smell so I tend to over use it.
If you're looking for a product that performs and won't break the bank, check out this moisturizer. Trust me, after one use you'll be obsessed too!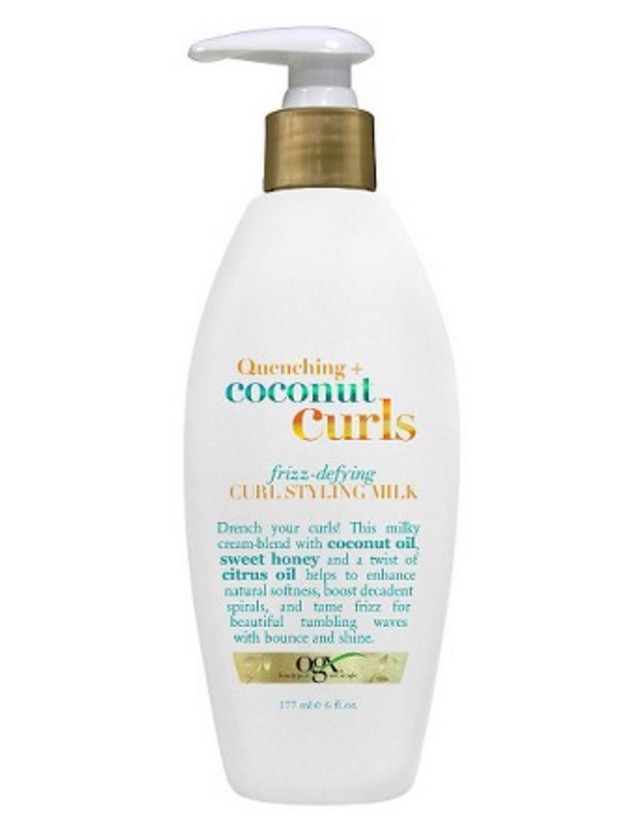 OGX + Quenching Coconut Curls Frizz-Defying Curl Styling Milk available here, $5.79
Have you ever tried this brand? If so, what's been your experience and/or your favorite product?