Last week, I had the privilege of attending an intimate dinner with Carol's Daughter founder, Lisa Price.
Held at the swanky French-Vietnamese restaurant, Indochine, here in New York City, fellow beauty bloggers/editors and I had a chance to dine with the natural beauty businesswoman. Over an exquisitely delicious meal, (I was obsessed with the stuffed shrimp!) we chatted and learned about new products while getting to know the incredibly down-to-earth entrepreneur.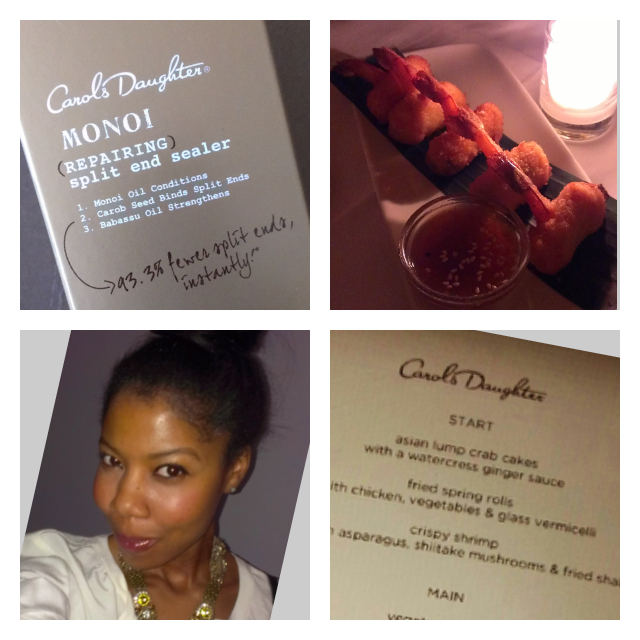 Since I'm a huge CD fan, I was already pretty familiar with most of the products of topic, but was thrilled to learn about her new split-end preventing-product—Monoi Repairing Split End Sealer ($25). Since going natural a few years ago, I tend to suffer from split-ends, but not as much as I did when I wore my hair relaxed. Until now, I hadn't come across a product that solely focused on combatting the annoying hair occurrence of split ends.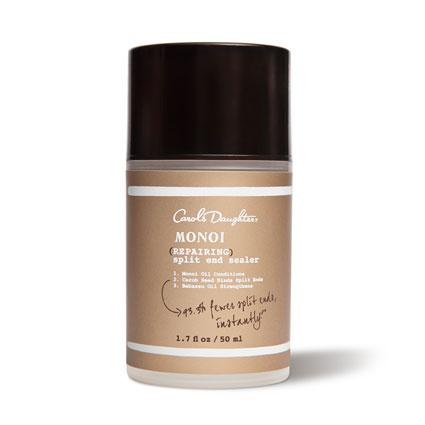 Monoi Repairing Split-End Sealer available here, $25
Infused with coconut oil and formulated to seal and bind ends, this product also moisturizes and conditions in an effort to maintain strong, healthy hair. I'm excited to give it a go in hopes of cutting down on occasional trims. Stay tuned for a full review!
In addition to learning about new CD products, I also got the scoop on her line of luxurious Candy Paint lip glosses. Unfortunately, if you loved them like me, you're out of luck. She doesn't plan on taking on the makeup arena again anytime soon.
After talking products, Price and I also chatted about the wonderful world of motherhood. She gave me great advice about  balancing work and family, which is never an easy feat!
Thanks to this lovely dinner, I can definitely attest that her personality is as warm and inviting as her products!
Are you a fan of Carol's Daughter products?