Last year, on the behalf of AT&T, I had the honor and privilege to attend the Blogging While Brown conference here in New York City. To my surprise (and delight!), they're inviting me back again this year—but this time it's taking place in Austin, Texas!
During the 2-day (June 19th & 20th) conference, I'll be serving as a brand correspondent for their "Inspired Mobility" campaign. Launched at last year's BWB, the initiative is a national conversation about how we use mobile and Internet technology to enhance our faith experience. From the increase in social media-savvy places of worship to inspirational apps, the way we tap into our spirituality is literally at our fingertips. AT&T has been at the forefront of this cultural shift and will continue to lead the way for people to celebrate and complement their faith in easy, shareable ways.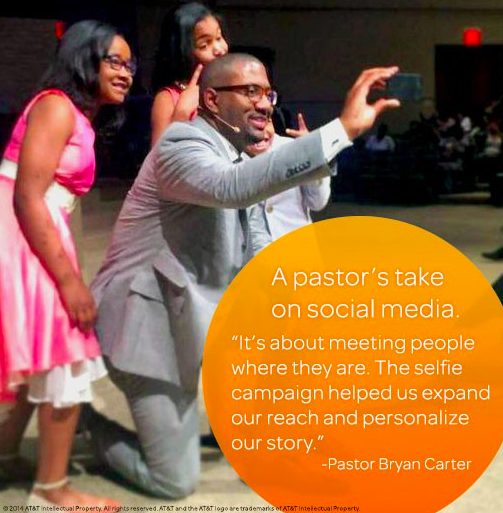 For the Uplift. Mobilize. Inspire session, Jason Caston—The iChurch Method founder will conduct a live Q&A with Grammy-award winning gospel artist Lecrae. In addition to bringing you guys and my social media followers into the "Inspired Mobility" conversation, I'll also be sharing tips from the various panels and sessions I attend throughout the conference.
I had a blast last year so I'm looking forward to learning and mingling with like-minded bloggers. Oh, and since I've never visited Austin, I'm hoping I can see a as much of the city as I can while I'm there. Hopefully, you guys will join me! Be sure to follow me on Twitter and Instagram: @BrownGirlGumbo
How do you extend your spirituality through technology?