Last month, I had the wonderful opportunity to attend a taping of "The Chew."
Thanks to the folks at ABC, I not only had the pleasure of watching Carla Hall, Daphne Oz, Clinton Kelly and Michael Symon (Mario Batali was out of town) live in action, but I also got a sneak peek into the place where all the delicious magic happens: the test kitchen.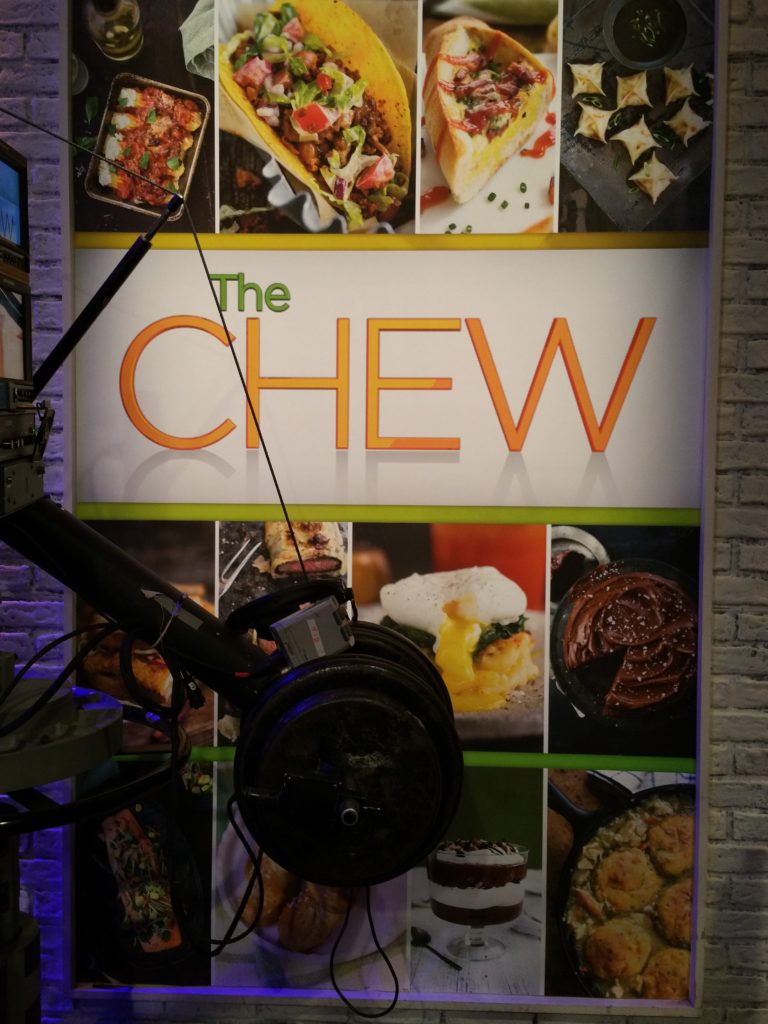 While backstage, I learned a few secrets like how they modify the recipes and sometimes share a kitchen with another popular ABC show, "The View!"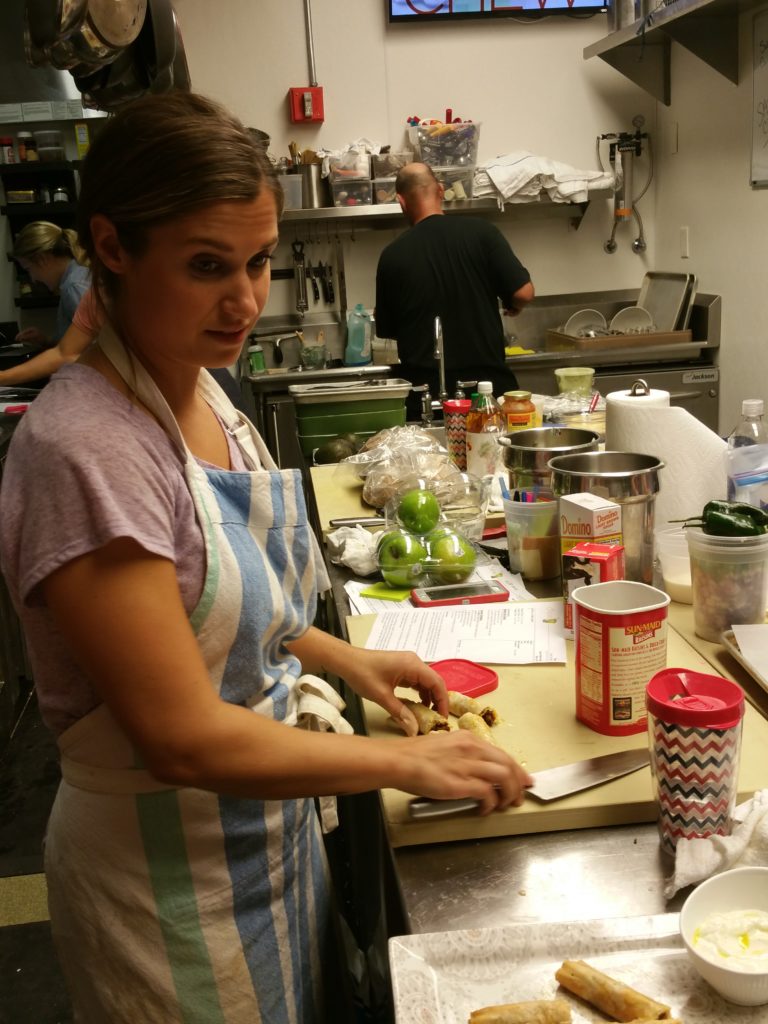 To my delight, one of  segments highlighted the bourgeoning culinary scene in Rhode Island. I was excited because I had visited the state for the first time earlier this year and was eager to learn more.
Well, in case you didn't know, The Ocean State has some pretty awesome cuisine, especially seafood—it is along the Atlantic coastline after all. Carla, who is not only the show's co-host, but also a chef and restaurateur took a trip to explore the state's notable culinary locations. Her travels led her to the Ocean House in Watch Hill, Newport's Stoneacre Pantry and training programs at Johnson & Wales University's College of Culinary Arts in Providence.
The segment gave us audience members and viewers at home a taste of some of the best that Rhode Island's food scene has to offer. From farm-to-table to pond-to-plate, the segment highlighted the region's bountiful locally grown produce and locally raised raised proteins—showcasing the state as an emerging culinary powerhouse.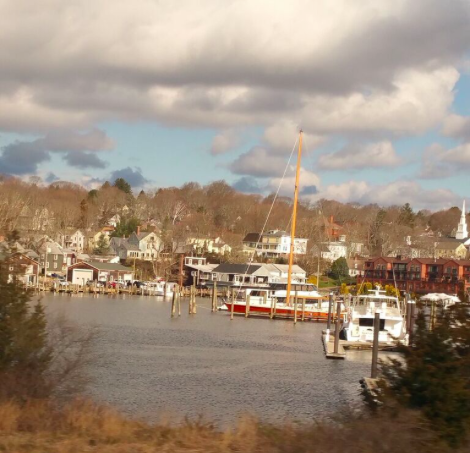 Rhode Island might be small, but it packs a major punch when it comes to the culinary world. Home to one of the most coveted culinary schools in the country, the aforementioned Johnson & Wales University's College of Culinary Arts – the region has produced scores of dietitians, nutritionists and food service professionals and of course, chefs including a couple James Beard winners.
When I visited in April, I had the pleasure of checking out a local Cranston restaurant called Bistro 22, and my salmon entree was tasty and the service was topnotch.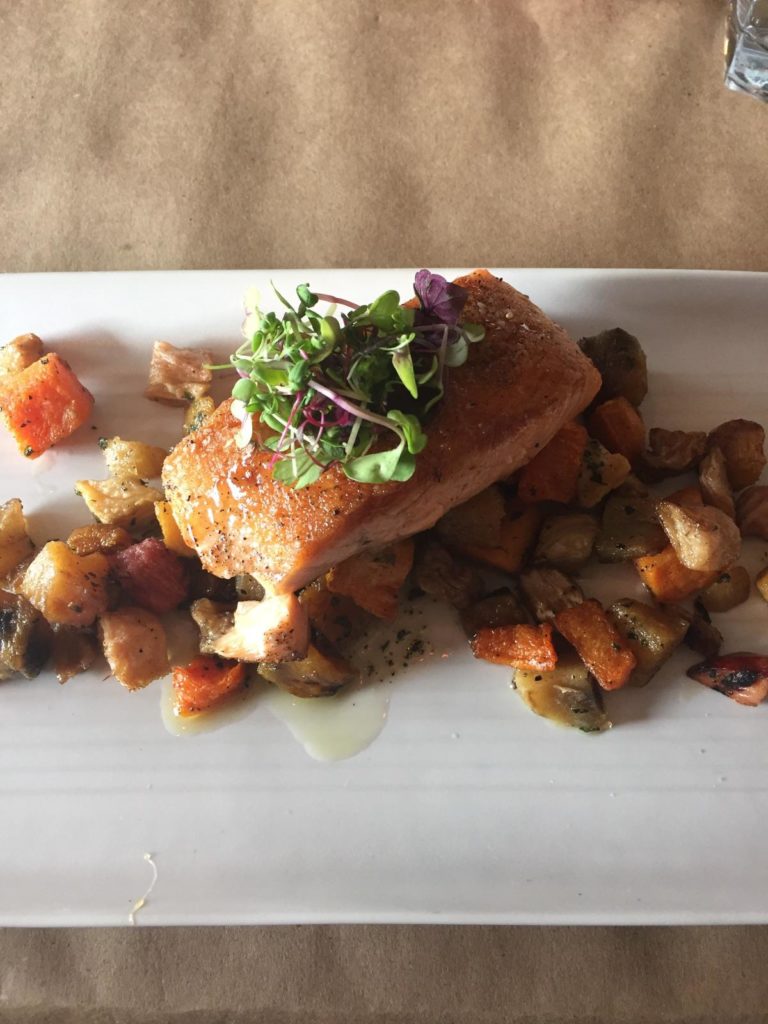 If you're already on the east coast in NYC, Boston or DC, why not take a fun road trip or hop on a train to get yourself acquainted with the quaint, but vast foodie destination?
Treat yourself to a walk-up shack for some on-the-go grub or if you're feeling fancy, opt for one of the many fine-dining experiences that the area boasts.
No matter what your palate preference, you're sure to find something that will satisfy your tastebuds.
Check out these upcoming food events to inspire a visit:
•Nov. 4-13: Newport Restaurant Week
• Jan. 15-28, 2017: Providence Restaurant Week
Have you ever visited Rhode Island?