If you're looking for an afternoon or evening of family fun, look no further than the Big Apple Circus!
The can't-miss show has been entertaining circus-goers for decades and this year is no different. I recently schlepped my two little ones to the Lincoln Center for a day under the big top. At first I was nervous that my temperamental two-year-old son wouldn't sit through the hour and a half show, but I couldn't have been more wrong—he had the time of his life! In fact, they were both completely captivated from the beginning to the end.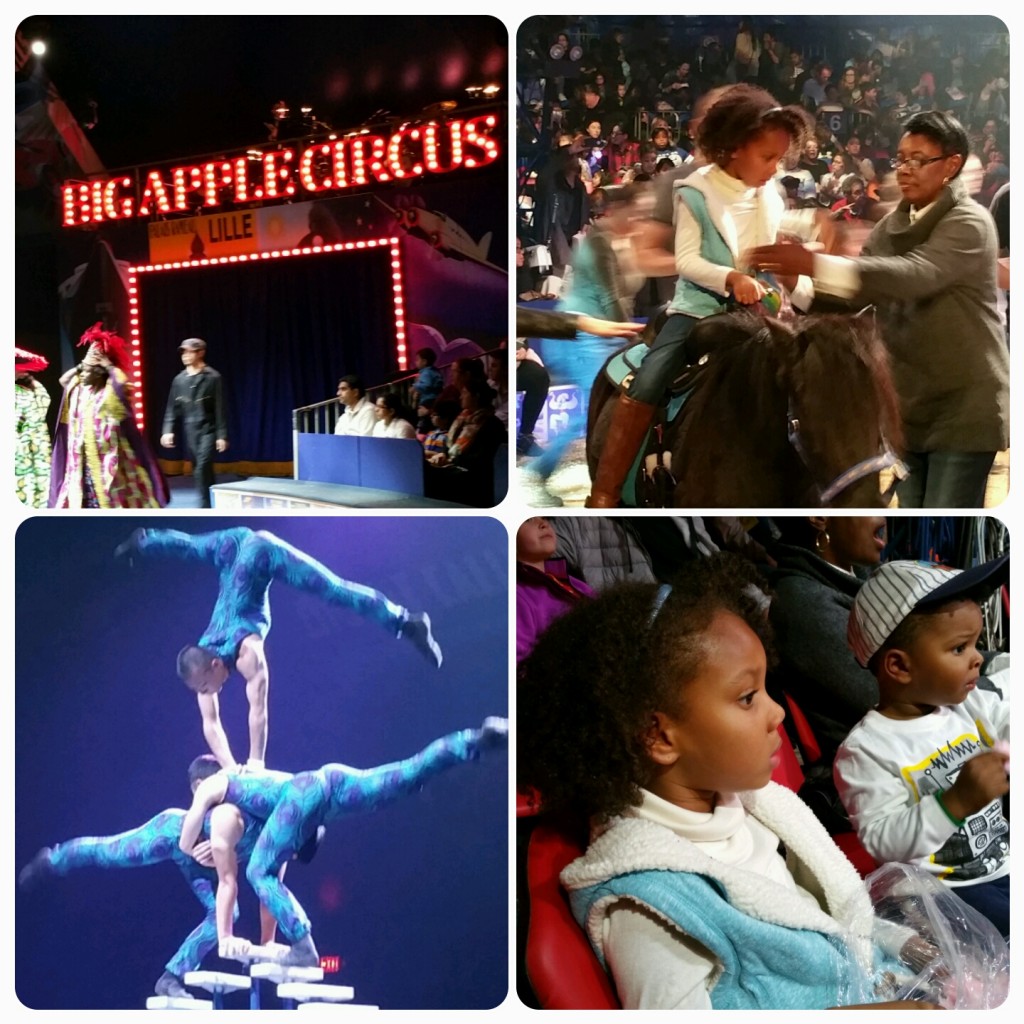 Ava and MJ enjoying the Big Apple Circus. For date and ticket information, click here!
Jam-packed with crowd-pleasing clowns and amazing acrobatic acts, it's no surprise the show commanded their full attention. While they enjoyed the entire circus, they especially liked the galloping horses portion of the show. Plus, the audience participation made the experience even better. And to top things off, there's even a pony-riding opportunity for the children during the intermission and after the show!
If you're in the New York City area between now and January 10th, round up your family and head to the Big Apple Circus. Trust me, it will be a treat for the entire family!
Do you and your family go to the circus annually?