Earlier this week, I had the pleasure of attending an event previewing Burt's Bees' new lip gloss lines. The earth-friendly brand never disappoints when it comes to quality and affordability, and the two product launches live up to that standard. Just in time for spring, both the Lip Gloss and Lip Shine lines are packed with vibrant colors (combined they offer over 18 shades) that will get lips noticed. And, the fact that they're formulated with 100% natural ingredients is definitely a perk!
If you're a BG who likes applying gloss with a wand, then opt for the Lip Gloss line. With botanical oils as a key ingredient, these glosses moisturize lips while providing a pearlized shine.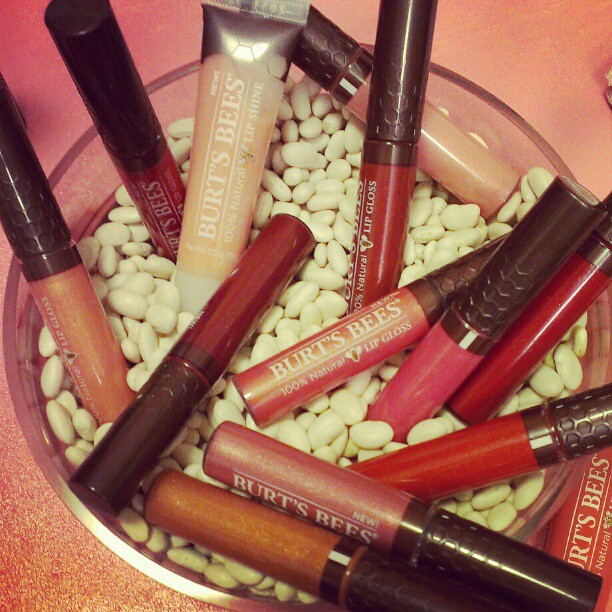 Lip Gloss ($8.99) and Lip Shine ($6.99) will be available at www.burtsbees.com and retailers nationwide starting in March. 
Since I'm more of a non-wand kind of girl, I prefer the Lip Shine products. They leave just the right amount of color and the consistency is flawless: not too sticky and not too runny. In fact, I think I may have found my new favorite lip product (in Flutter)! It's the perfect mix of pink and plum. Plus, it smells delightful and the color is long-lasting.
I've been a fan of Burt's Bees products for several years so I'm excited to see the brand expanding!
Do you prefer lip glosses with wands or without?