Since I'll be a mom of two soon, I've been making it my priority to attend more beauty and style events while I still can.
Last week, I had the pleasure of spending the evening with the lovely Lisa Price, founder of Carol's Daughter. About 15 of us writers/bloggers were treated to a fun mixology presentation (of course I couldn't indulge!) of what I'm sure were delicious libations from mixologist Benjamin Wood at Distilled (they have some of the best wings I've ever had!!) here in New York.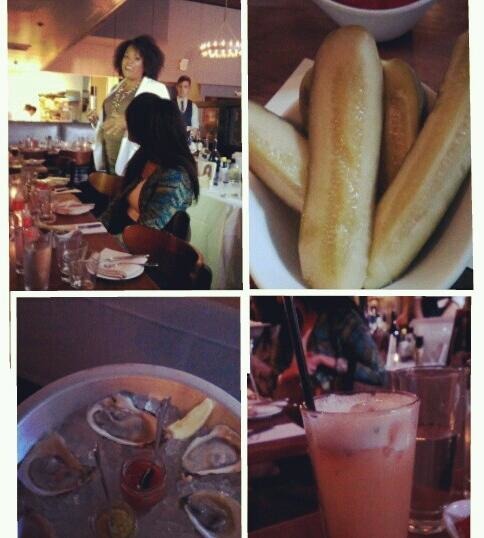 Prior to sipping signature cocktails (mocktails for me) and noshing on scrumptious bites, Lisa told us about her newest product: Monoi Anti-Breakage Spray.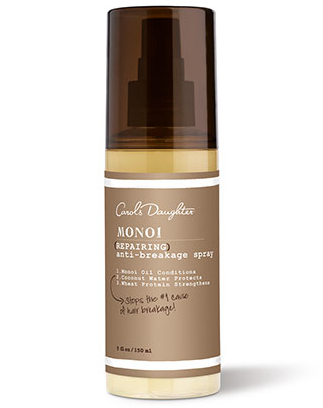 Monoi Repairing Anti-Breakage Spray available here, $24
She informed us that this particular spray sold over 700 units in a matter of minutes during one of her recent appearances on QVC, and after trying it myself I know why. The lightweight elixir comprised of a recipe that requires soaking of gardenias combined with coconut oil and wheat protein detangles hair gently and efficiently. Due to its special formula, you have to shake well in order to activate the natural ingredients. It's an ideal leave-in conditioner because it doesn't stop protecting and strengthening your strands.
Because I'm expecting, my hair doesn't shed as much, but I did notice that after using it I didn't have as much hair loss after washing. I'm excited to see how it works once my hormones go back to normal because I suffer from intense tangles and shedding.
If your hair is like most women's while wet, this is a must-have product to tackle tangles and prevent breakage. Once again, Carol's Daughter addresses our hair needs!
 What products do you use for detangling?