Yvonne Orji, co-star of HBO's hit series "Insecure," has something to smile about.
The Nigerian born multi-talented comedic actress and bestie in our head has teamed up with Colgate, the iconic toothpaste brand for a new campaign that celebrates being ready for opportunities and life's unexpected moments.
And there are plenty of prospects on Orji's horizon.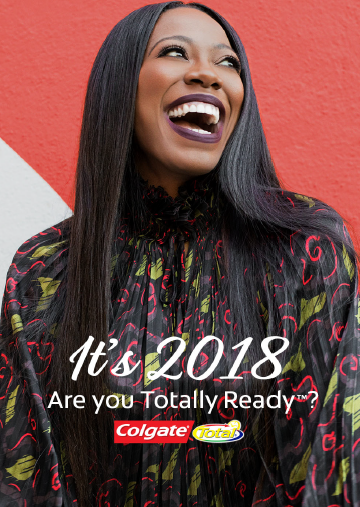 Not only is she currently filming the third season of the highly-anticipated HBO series, she's also writing and executive producing her own sitcom, as well as her role in an upcoming comedy film set to be released in the fall.
Orji is ready for her close-up and she's kicking things off with the Totally Ready ® campaign, which informs consumers that with their whole mouth health—healthy gums, teeth, cheeks and tongue—they are Totally Ready ® for whatever life brings them. In the candid video, Orji reveals how she gets ready for Valentine's Day. In the clip, Orji chats about confidence, her pearly whites being her best asset and how she's still waiting for Mr. Right.
With her undeniably gorgeous smile and effervescent personality, this partnership seems like a match made in heaven.
"I am so excited about this partnership with Colgate Total," Orji said in a release. "A healthy smile has always been important to me. My healthy smile makes me feel good and, when I feel good, I feel totally ready for whatever comes my way. Last year was a really good year for me. I want to take that and make it bigger and better for 2018. So, not only do I need to be totally ready, I know that I must stay ready."
We can't wait to see what's in store for our girl Yvonne!
What are you most excited to see from her this year? Her role as "Molly" on "Insecure," or some of her upcoming projects? Share your thoughts in the comments.