Being a body wash buff, I'm always on the hunt for the latest and greatest when it comes to cleansing gels.
A few weeks ago, Zest launched Fruitboost—four scent-sational shower gels and I couldn't be happier.  Available in Citrus Splash, Very Berry, Pomegranate Acai Berry and Peach Mango, Each of the fragrances smell heavenly, but my ultimate favorite is the Citrus Splash. A delightful mix of lime, orange a lemon, it's simply sublime.
Infused with vitamin C and twice the concentration, a little goes a long way. It says that it can last up to 40 showers, but because I tend to use a lot of shower gel, I doubt that it's going to last beyond half of that. I've heard that too much lather isn't good, but I'm a sucker for an abundance of sudsy bubbles! Each of the shower gels leaves my skin feeling, you guessed it—zestfully clean!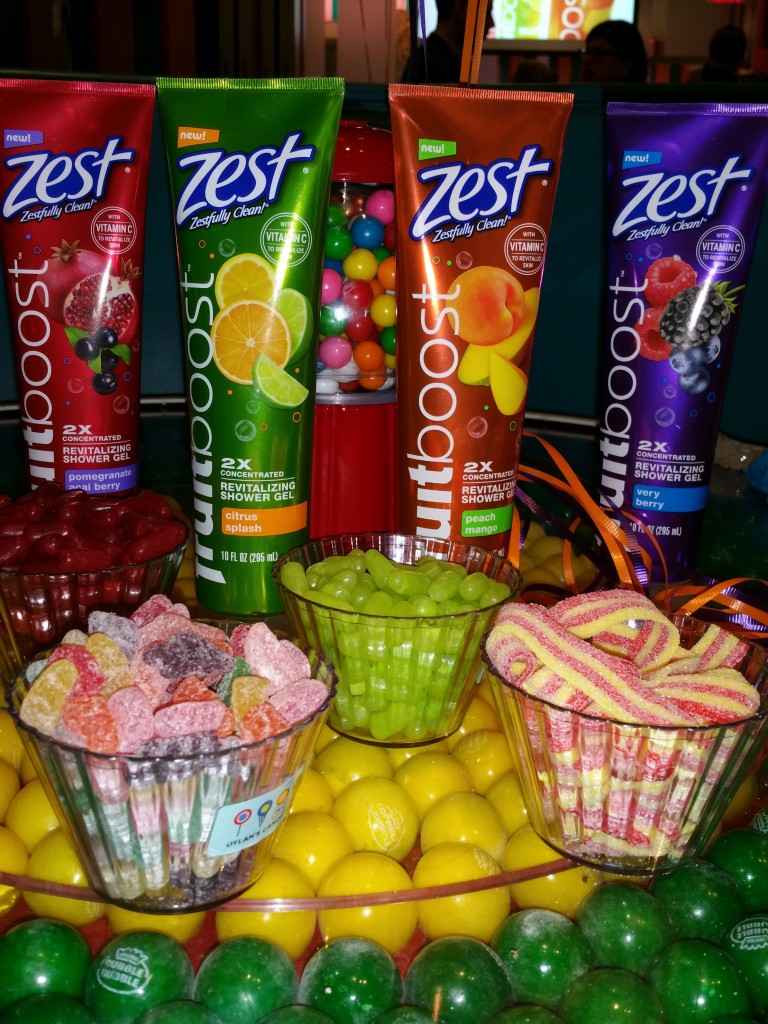 The New York City launch of Zest Fruitboost Shower Gels was befittingly held at Dylan's Candy Bar. The shower gels are sold exclusively at Walmart, $2.99
Plus, the best part about these body washes is that they're comparable to those sold in bath and body specialty stores, but at a fraction of the price! The practical upside down design makes it possible to squeeze out the very last drop.
If you're getting a head start on holiday shopping, these would make great stocking stuffers for all the women on your list.
What's your favorite shower gel brand or scent?