There are educational television programs and then there's Sesame Street.
The beloved children's program has been warming the hearts of preschoolers and adults alike for over four decades. Yesterday, Sesame Workshop, the non-profit educational organization behind Sesame Street, announced the celebration of the 45th anniversary of the treasured children's title The Monster at the End of This Book.
First published in 1971, it has sold more than 12 million copies globally, making it the best-selling trade book in Sesame Street's 47-year history. My three-year-old son adores the book and looks for it every time we visit our local library.
He and countless children around the country have been mesmerized by the anticipation of seeing the "monster" at the end of the book, only to find the friendly, fuzzy and furry Grover greeting them.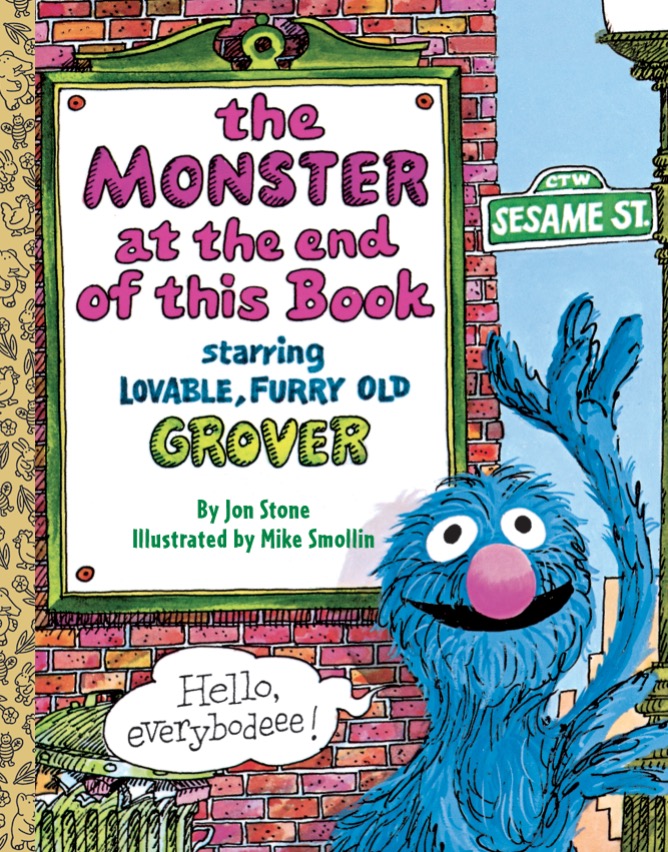 The Monster at the End of This Book is available here, $3
"The Monster at the End of This Book is a timeless story, which Sesame Street fans have enjoyed and shared with their children for generations," Jennifer A. Perry, Vice President and Publisher, North America Media Products at Sesame Workshop, said in a release. "It remains relevant today in supporting families as they teach preschoolers about strength, making decisions, and overcoming their fears with help from their furry friend, Grover. We fully expect to be introducing this funny, relatable, beloved classic to new Sesame Street kids for many years to come."
In honor of the iconic title's special milestone, Sesame Street will conduct a series of social media videos inviting fans to create their own version of Monster artwork, and recall their favorite memory of the book using #Monster45.
The anniversary celebration will continue this week on social media with a special reenactment from @Grover and other surprises.
While my son is too young for social media, I do plan on showing him a few posts to get him grooving with Grover!
Who's your child's favorite Sesame Street character? Who was yours growing up?