Nothing makes my daughter's face light up more than a pretty dress.
Ever since she could talk, she's proudly expressed her preference for ultra girly garments. If she could wear a frilly dress every day, she would—and let me tell you, she's tried.
Having a daughter who loves playing dress up on a random Wednesday, I have to bring my A-game when it comes to finding dresses for special occasions, especially the holidays.
This year, I've outdone myself. When she saw her brand new Strasburg Children's dress, she nearly fell to the floor with excitement. To say she was overjoyed would be an understatement. Who could blame her?
The gorgeous handcrafted "Ivy" frock is a dress of little girls' dreams. Made in America with 100 percent cotton, the smock-style dress is stitched with an eye-catching chevron pattern and beautiful rosebud embroidery that's perfect for Christmas. The red satin ribbons adorned at the bottom of the puff sleeves add a dainty, yet elegant touch that my daughter absolutely loves. Plus, the sash in the back ties the entire look together, literally.
The dress' classic design stands out from contemporary, run-of-the mill children's frocks found in department stores, making it even more charming and undeniably unique. While it's ideal for the holidays, it can be repurposed for Valentine's Day or even a winter wedding.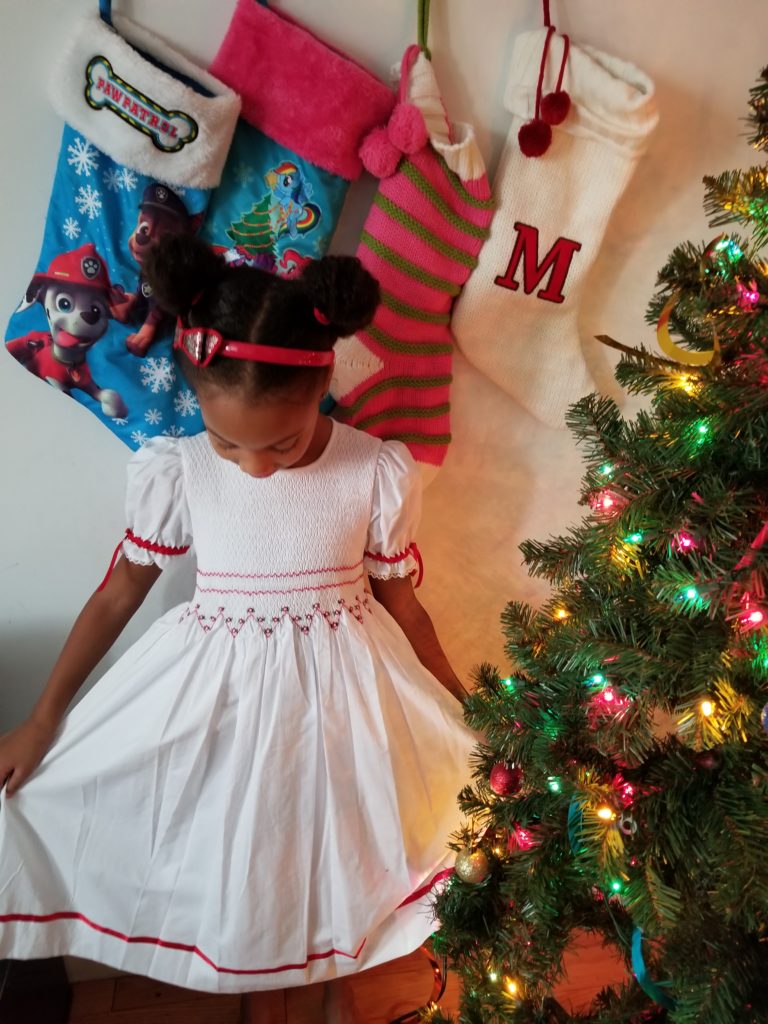 If you know a little girl who prefers a pretty dress over the hottest toys or latest gadgets like my daughter, give her the gift that she'll cherish: a stunning Strasburg Children's dress. Trust me, you'll be showered in kisses and inundated with countless twirls after presenting this timeless ensemble.
*Disclosure: I was given a Strasburg Children's dress for review purposes only. All thoughts and opinions expressed are entirely my own. 
Does your daughter like to dress up?