I remember 1996 like it was yesterday. I was a sophomore in high school and can vividly recall being transfixed by the Olympics. It was the first time that I watched the world's biggest sports spectacle on TV and one gymnast in particular was responsible for my fascination—Dominique Dawes. The gold-medal winning champion looked like me and that was mind-blowing to see, even in the mid-1990s.
That year, Dawes and the rest of the U.S. women's gymnastics team (often referred to as the "Magnificent Seven") took home the U.S. gold. She also won the individual bronze medal—becoming the first African-American to win an individual Olympic medal in women's gymnastics. These accolades and ground-breaking records inspired countless young African-American girls and women (myself included) to pursue their dreams in sports and beyond. So, you can imagine how excited I was to meet her at the Disney Social Media Moms Celebration earlier this year during the GoGo squeeZ activation.
Now a mom of two, the former gymnast is a GoGo squeeZ Goodness Ambassador where she helps further the applesauce and yogurt brand's mission of making it easier for kids and families to be a little healthier and happier every day.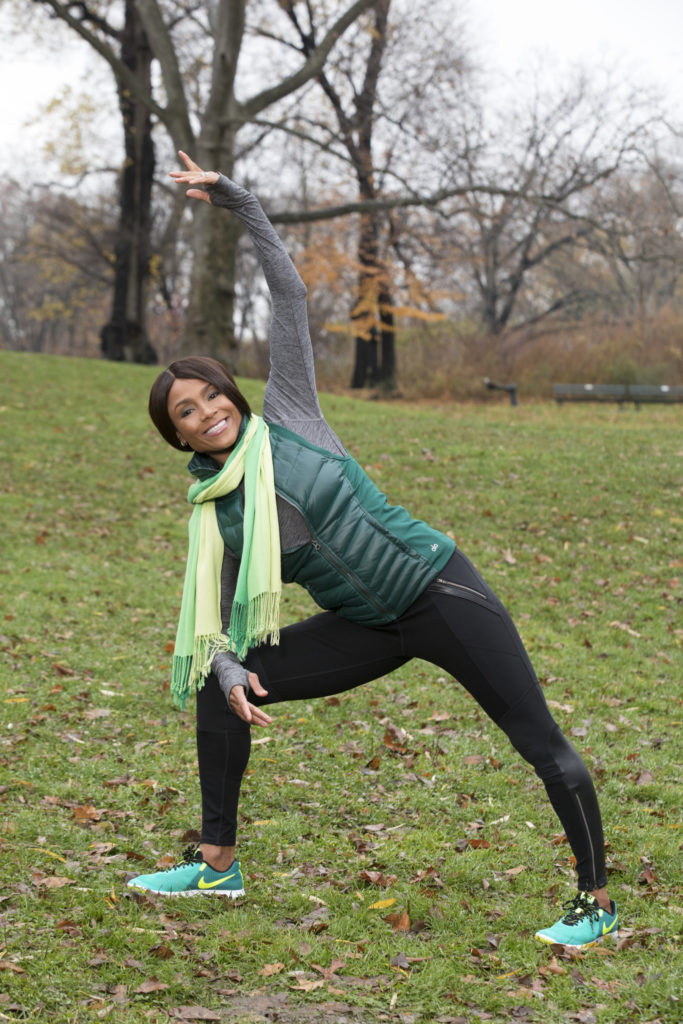 I recently caught up with Dominique to discuss food, family and of course winning the gold! Check out our Q&A below:
BGG: What's your favorite meal to prepare for your children? Why?
Dominique Dawes: For my two kids, I must be creative, but I have some picky eaters. One day they will love my mac and cheese with roasted cauliflower added in and then another day they won't even touch it.  My girls do love Brussels sprouts and broccoli so I have made a few different renditions of those vegetables. Roasting, sautéing, adding garlic, twist of lemon, and a few other ingredients that will attract their last buds. And anything that provides protein, fruit and/or veggies is a win in my book when it comes to snacks. Bonus points if I can take it on the go, like GoGo squeeZ YogurtZ or peanut butter and a banana.
BGG: How do you incorporate GoGo squeeZ into your daughters' meals? Do you have any fun recipes that you make with the applesauces?
DD: My girls love granola bars, so one of our favorite things to make together are my YogurtZ Bars using GoGo squeeZ YogurtZ. We make them using Strawberry or Banana GoGo squeeZ YogurtZ, fruit, nuts, and a few other simple ingredients. They take just 25 minutes to make, and the GoGo squeeZ YogurtZ gives them 4 grams of protein and a good source of calcium and vitamin D. I add that to their lunch to balance out their meal. They feel like they're having a treat, but it's something I feel good about them eating!  Also, I love to add GoGo squeeZ YogurtZ to their smoothies!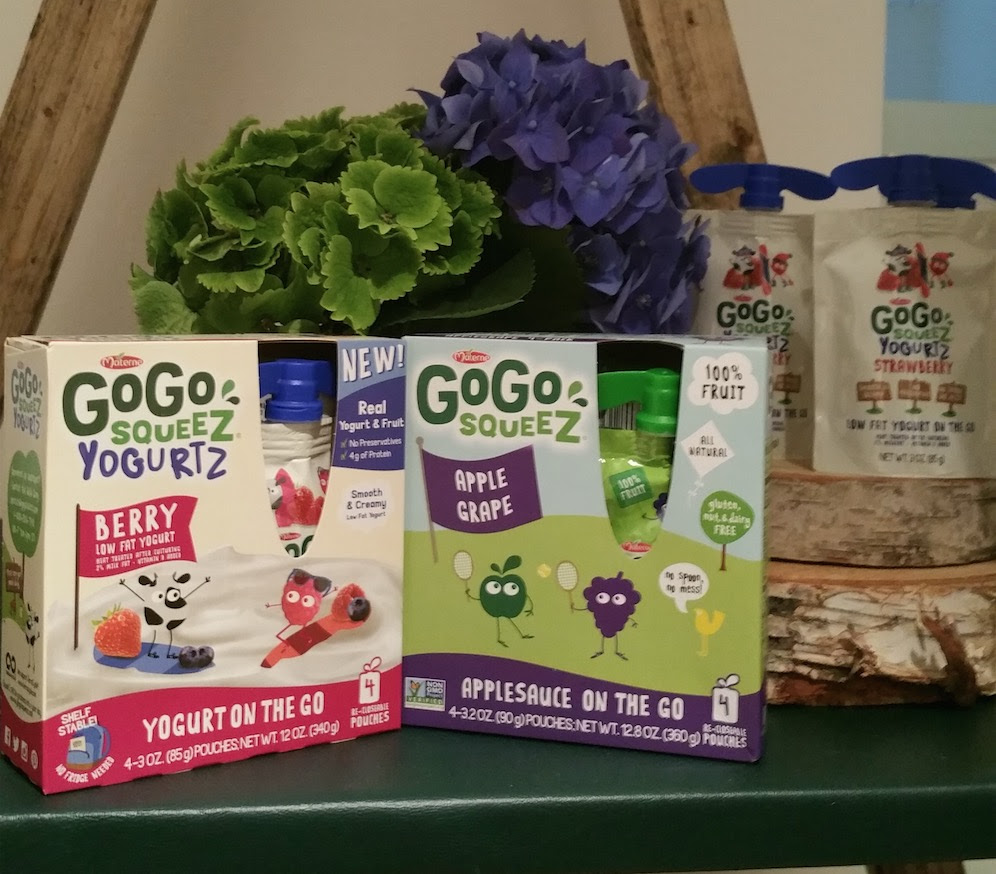 BGG: How do you instill healthy eating habits in your children at such a young age?
DD: I provide them with a variety of different healthy options and I love spices and fresh herbs that add to the flavoring of all types of foods that I make for my girls.  They have enjoyed going to the farmer's market and we talk about the different foods and how they are grown.  For the past two years, we have had a small herb and vegetable garden on our deck so my daughters feel like they have some ownership over the food that we make. Weekly, they will cut fresh herbs or a vegetable from our garden and add it to a dish that we make together.
BGG: How do your daughters inspire you?
DD: They remind me what's important in life. It's about enjoying the little things.  When we will go for a walk and they will stop to pick a flower and comment on its fragrance, to pick up a caterpillar and inspect every spot on its back, they will stop when they hear a bird chirping and wait patiently for it to fly from a tree…I am amazed to see life through the eyes of my daughters because that is when I realize that all the things that I worry about are not important.
BGG: What's the biggest misconception about motherhood?
DD: That motherhood is routine. Every day is different from the next.
BGG: I know you started taking gymnastics classes when you were six, did you always have dreams of becoming an Olympic Gold Medalist?
DD: My dreams of becoming an Olympic wasn't until I was around 11 years old.  I won a local competition and the journey began soon after that.
BGG: As the first African-American to make the national women's team and the first to win an individual medal in women's gymnastics, what advice would you give to aspiring young gymnasts of color?
DD: Well, the beauty is that Gabby Douglas and Simone Biles have continued to pave the way for young girls of color to see the sport of gymnastics as an opportunity for them to excel. Having positive role models that are examples of a strong work ethic and never giving is key.
BGG: If you weren't a three-time Olympic champion, what kind of career would you have pursued?
DD: FBI agent.
BGG: Would you ever want your girls to become professional athletes?
DD: No, I want them to have a more well-rounded childhood and not make the same sacrifices that I did.
BGG: It's been 21 years since you won the Olympic gold, other than winning, what stands out to you the most about that time in your life?
DD: What stands out most is that even after 21 years of making history people still come up to up to me to talk about that historic moment.  They remember where they were and the emotions they felt.  Just the other day two young kids came to my door for a photo because their dad and grandmother told them about my career.  So, I showed them my gold medal and they both lit up and talked about my performances that they looked at on YouTube.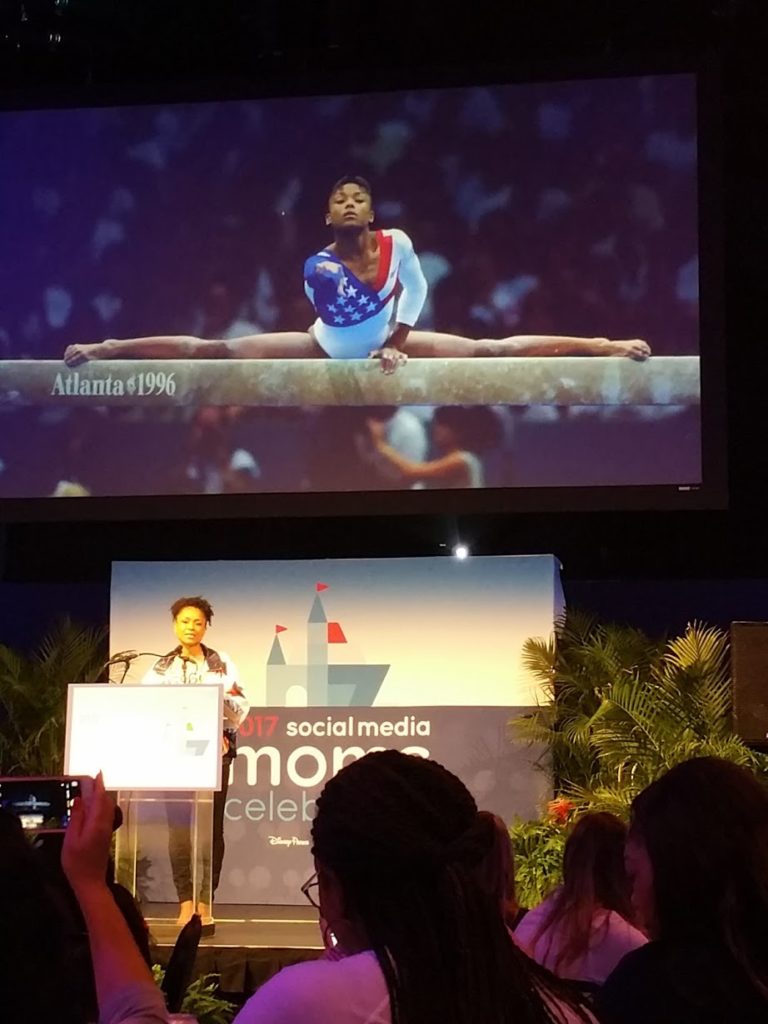 BGG: What fun activities do you and your family enjoy doing to stay healthy?
DD: We are a very active family.  My girls don't care to sit still of long so we are always out walking, at the park, biking, going to open gym at a local gymnastics gym or just dancing at our home.  My husband loves to have dance parties with the girls and both my girls love performing gymnastics moves in our living room so there is never dull moment at home.
BGG: Do you have a workout regimen to maintain your healthy lifestyle?  
DD: My workout regimen today is being active and engaged with my girls daily. It's incredible how two toddlers can put me through a much more rigorous workout keeping up with them than a fitness class.
BGG: What do you want your legacy to be?
DD: I would like to be known as a mother that put her faith and family first.  Inspiring others along the way either it be through my Olympic accomplishments or philanthropic endeavors (encouraging others to live a healthy lifestyle) would be icing on the cake.
Do you remember watching Dominique Dawes during the 1996 Olympics? What healthy snack wins the gold in your household?