Since your sweetheart  probably spoiled you with chocolates and roses last week , why not treat yourself to luxe gift just because?
Forget shoes and handbags. Instead, invest in putting your best face forward by pampering your skin with, "The Cream," the newest addition to the luxurious, all-natural anti-aging Caudalíe Premier Cru collection.
I've covered beauty for years and have tried countless creams and moisturizers that promise to deliver results, but none have come close to what I've experienced with this product.
About two weeks ago, I had the pleasure of learning about the anti-aging skincare line and received a mini-facial at the popular French brand's spa at The Plaza Hotel here in New York. While speaking with the co-founder, Bertrande Thomas, I learned that this innovative, skin-firming cream is a result of an exclusive blend of the brand's three signature patents at their highest concentration. In addition, it's infused with the powerful anti-oxidant ingredient—grapeseed oil, as well as apricot butters and sesame oils to create a vibrant, renewed appearance.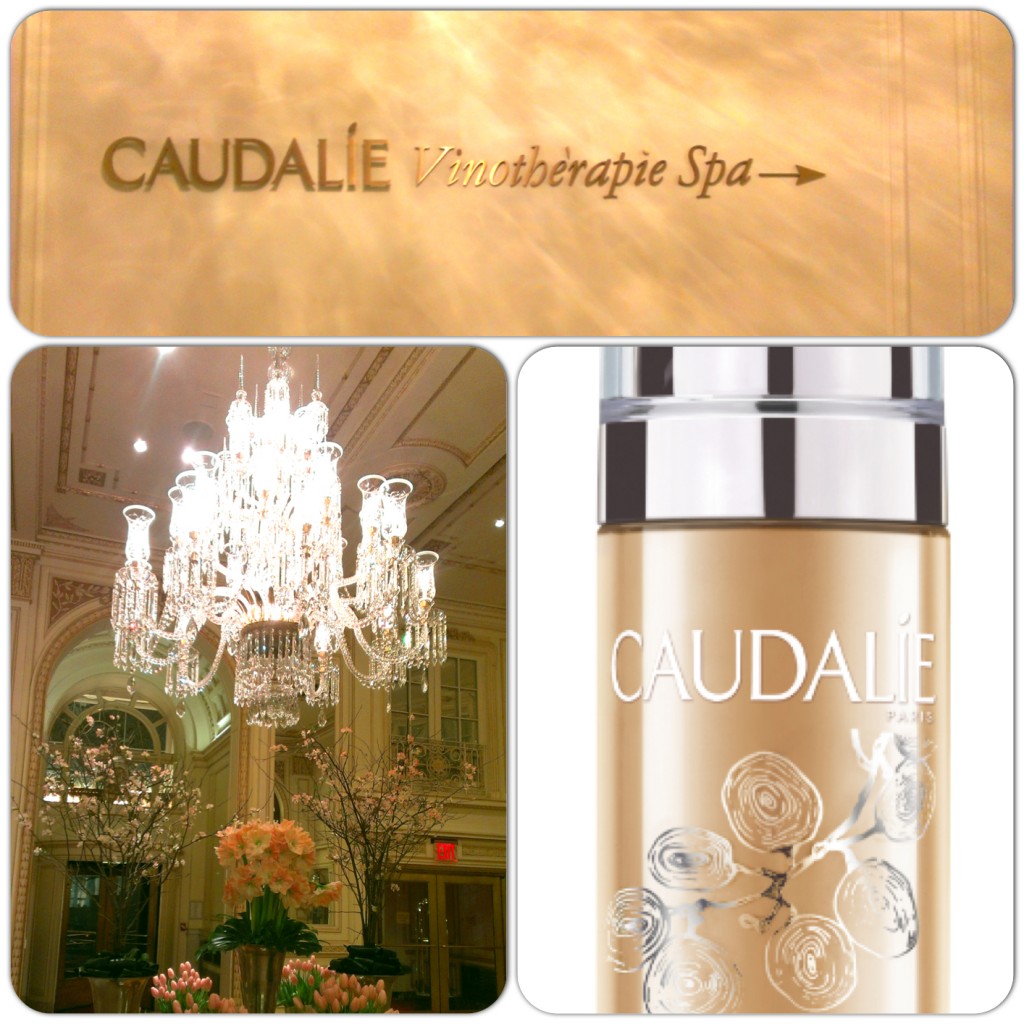 The Plaza Hotel
After using it for only a little over a week, my skin has already undergone a huge transformation. For months my skin has been dry and flaky due to the cold winds,  but now it's luminous and softer than ever. I typically use drugstore brands and a few higher end moisturizers from time to time, but I have never seen instant improvements like I have with Premier Cru. My face is remarkably smooth, even-toned and simply radiant.  Although, it comes with a pretty hefty price tag, it's worth every penny!
It's also the first luxurious skincare product that I've come across that's also eco-friendly, but doesn't compromise its exclusivity or style when it comes to packaging.

Caudalíe Premier Cru is available here; $155 (50ml)
If you're interested in learning more about Caudalíe products and you're in the NYC area, be sure to check out the following events:
WHAT: An exclusive Premier Cru preview event. Be one of the first to experience the ultimate in anti-aging at our new NYC boutique. Experience a free Premier Cru facial, meet the founders, enjoy a glass of wine from the family vineyard and receive samples of the new products.
WHERE: Caudalíe Boutiques at Lexington Avenue (1031 Lexington Avenue at 74th St. ) and Bleecker Street (315 Bleecker Street at Grove St.)
WHEN: Lexington – Wednesday, February 20th and Thursday, February 21st
Bleecker – Friday, February 22nd and Saturday, February 23rd
HOW: Space is limited. To register, please visit www.caudalie.com/premiercru. 21 and older only.
Again, if you're on the market for a luxe moisturizer that actually works, definitely check out this amazing anti-anging cream!
*Full disclosure: I was given this product free of charge for review. 
What's your favorite luxe beauty product?