This Valentine's Day I'm outfitting my two sweethearts in the hottest fashions from my favorite kids' clothing store—The Children's Place!
They have some of the most adorable and always affordable finds that you and your children will love. From red frilly dresses to plaid shirts, you're sure to discover quality clothing that will set your heart aflutter. Plus, they have a bevy of darling accessories to top off any ensemble.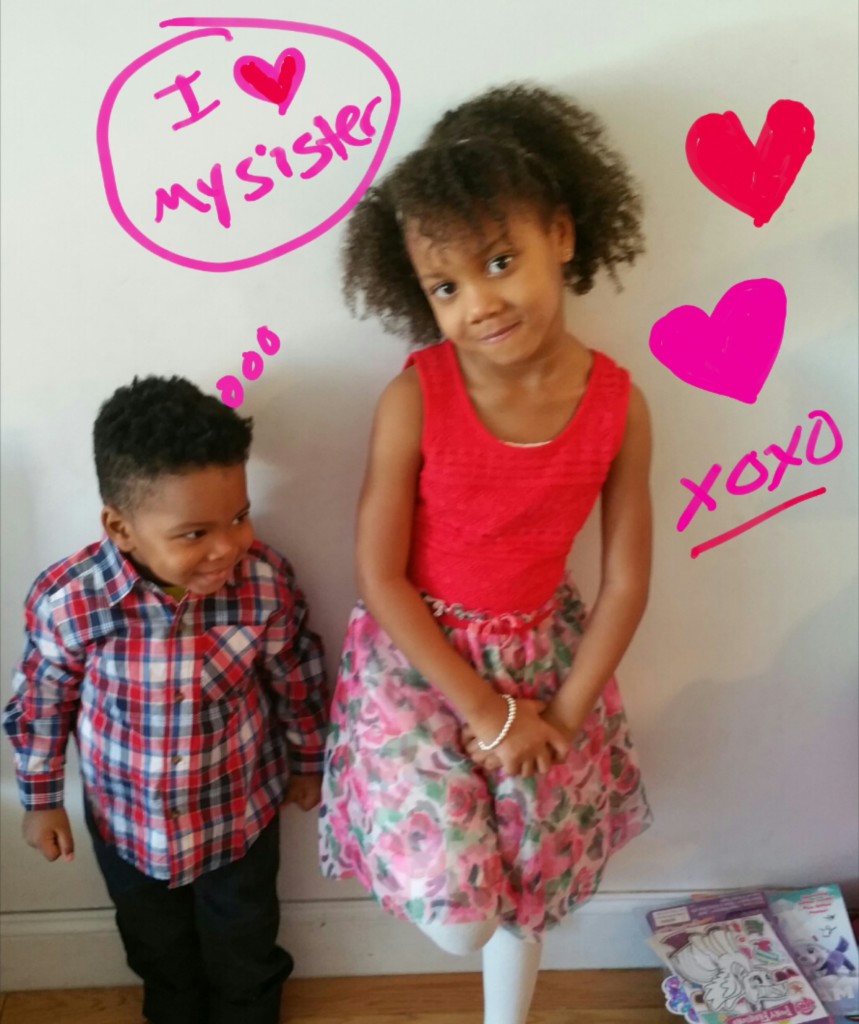 MJ is wearing the Long Sleeve Plaid Shirt ($6.80) and Ava is modeling the Sleeveless Ruffle Lace Floral Mesh Dress ($20). 
While these outfits are undeniably cute and Cupid-approved, they can certainly be worn throughout the spring season. Ava has already made plans to wear her dress for Easter!
My children have been wearing items from The Children's Place since they were infants and will continue until they outgrow it. They should really consider expanding their brand to the "Teen" and "Adult" Place, hey, they'd have a customer in me!
Are you planning to get festive and dress your kids up for Valentine's Day?