With two small kids at home, keeping them safe is always my top priority. However, to my surprise, there's one thing that could hinder my best efforts—not having a landline telephone.
Like many people under 40, my husband and I rely on our cell phones to make calls instead of an actual landline. While practical, it isn't the smartest decision, especially with children in the home.
Here's a shocking fact:  According to an investigation by USA Today, the chances of 911 dispatchers being able to find you based on your cell phone's GPS can be as low as 10% in some parts of the country.  With a significant share of cell phone-to-911 calls being placed from within residences—and 45% of Americans opting out of landline coverage at home—countless people are left vulnerable in emergencies. That's a startling stat.
Plus, our children stay with a caregiver making them even more vulnerable if an emergency should strike and our nanny isn't able to make a call on her cell phone. Having a landline would be handy for them to dial for help if they're in danger, etc.
In the spirit of keeping you and your family safe, I recently partnered with Ooma, a leading Internet home phone service with reliable E911 technology—to deliver three tips for keeping your home safe this summer in addition to owning a landline.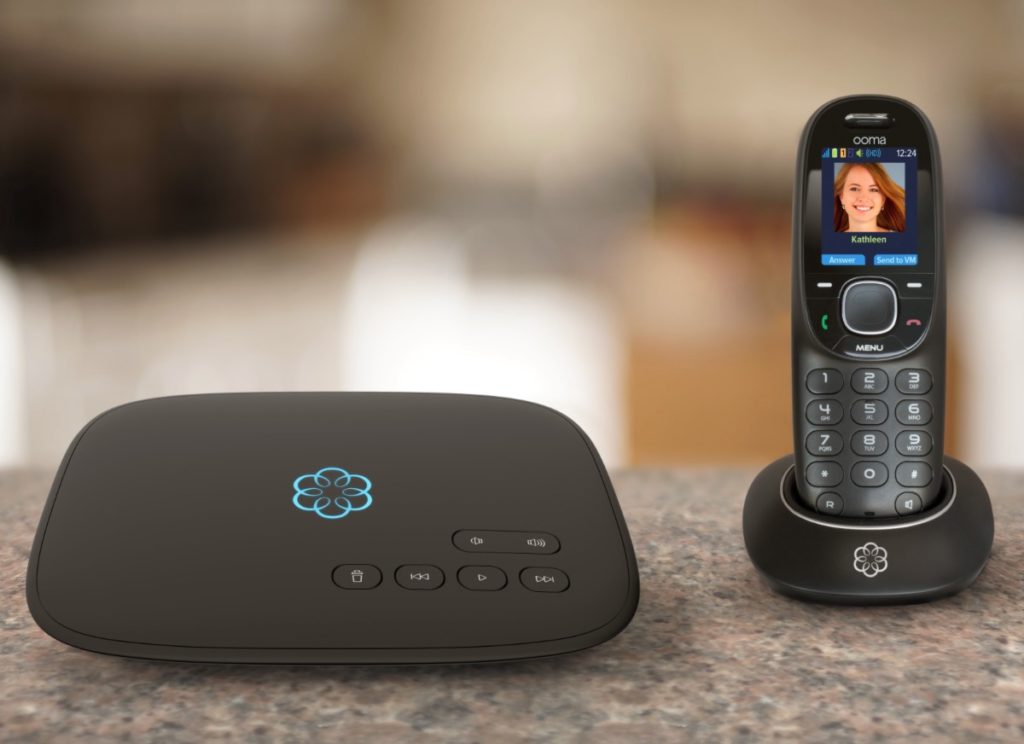 TIP #1:  KEEP A FIRST AID KIT AT THE READY 
Whether it's for a small scrape or something far worse, it's always a good idea to have a first aid kit handy.  People who call 911 from their cell phone are often surprised at how long emergency workers take to arrive on scene.  According to the recent Ooma.com 911 Emergency Response Study, more than one in five cell phone callers feel it takes too long—that's seven times higher than for people who call from a landline.  If you're often in situations when only a cell phone is available, consider keeping a first aid kit nearby.
TIP #2:  WRITE AN EMERGENCY CONTACT LIST 
Make sure that no matter where you are, it's easy for the people around you to call your emergency contacts. Consider posting your own number, as well as first response numbers, on your fridge so your kids know how to reach you and your family, family members who live close by, or the authorities.  Post the name and number of a trusted friend or neighbor, too.  With Ooma's home phone system, up to three of these contacts can be notified by text message automatically when a 911 call is placed.  In situations when every second counts, this reliable Internet-based technology could save tens of thousands of lives.
TIP #3: RECOGNIZE THE FIRST SIGNS OF DANGER 
Educate your kids about the sights, smells, and sounds of danger.  If they hear a smoke alarm or see an appliance overheating, advise your children to get outside as quickly as possible.  Planning an exit strategy is key to getting a safe distance away from the house so you can alert a neighbor and have them call the fire department.  Consider making a detailed fire plan with multiple escape routes and keeping a printed copy of your fire plan on visible walls around your house.
If money is a concern, first aid kits are affordable, lightweight and easy to store, while the price of a secure Ooma landline is less expensive than a Netflix subscription. So, do you and your family a favor and take the proper precautions to keep them safe—it could be a matter of life and death.
Be sure to follow Ooma on Facebook and Twitter for more tips on how to keep your family safe this summer and beyond.
Do you have an emergency plan in place for your family? Does your home have a landline?