Like many adults my age, some of my fondest childhood memories involve drawing in coloring books—my have times changed.
Nowadays kids barely know what a crayon is because they're so attached to their hand-held gadgets and high-tech devices.
Thanks to Crayola, kids can now combine the classic pastime of coloring with an innovative technological twist. Their new Color Alive coloring books (available in 4 different concepts including: Barbie, Enchanted Forest, Mythical Creations and Skylanders) and app (by DAQRI) is a mind-blowing interactive experience that turns colored creations into incredible animated 4-D drawings!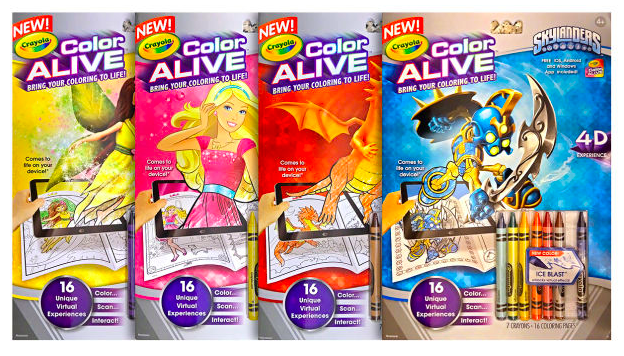 Crayola Color Alive Coloring Books available here, $5.99 each
During a press preview hosted by The Moms last month, I was able to see first-hand how the app works. First, download the app on either Android or Apple devices. Then, have your child color the pages from one of the books using the crayons that come with the book (you can use regular crayons too). After your little one is done coloring, simply hover and scan the device over the page, touch the 4D button and watch the magic happen!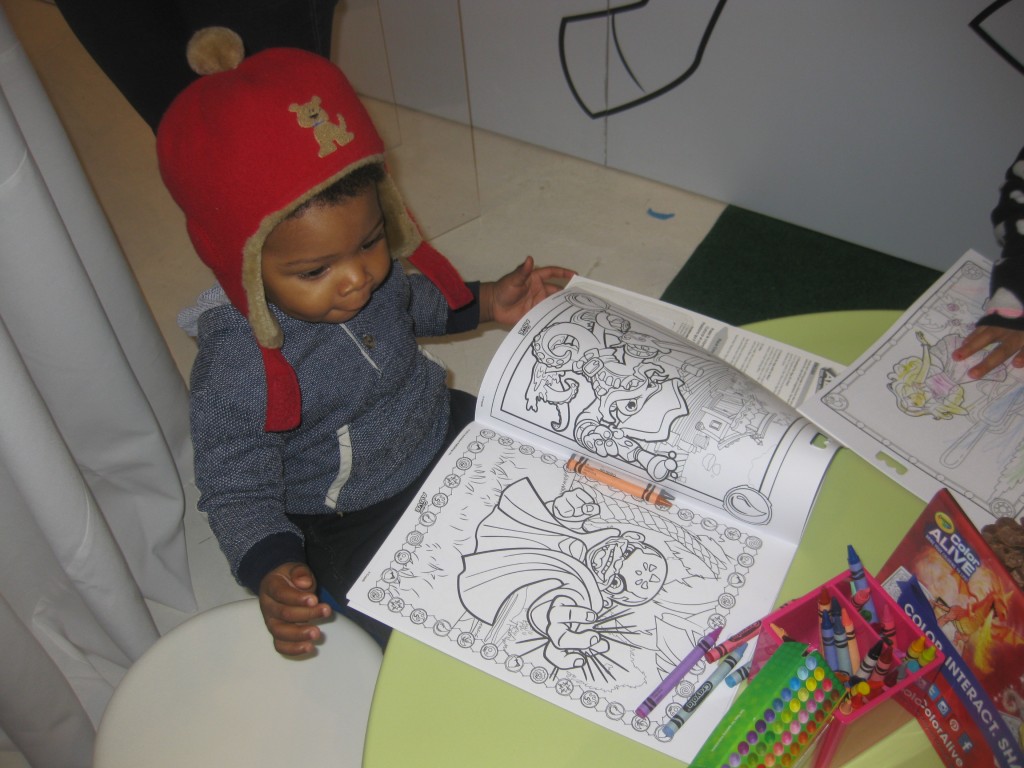 My son having tons of fun at the Crayola Color Alive event last month in New York City.
Your kids will be amazed to see their drawings come to life. For fun, they can even take selfies with their creations and store them in your device's photo gallery.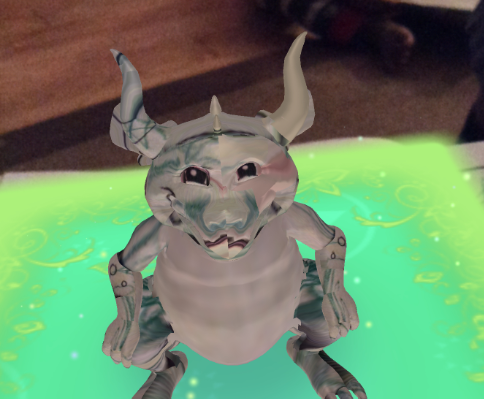 My daughter colored this little creature using the Color Alive app.
I've seen a lot of things, but I was super impressed by Color Alive. Plus, the book is under $10 and the app is free! It's good to know that Crayola is keeping up with the times without compromising the brand's mission—cultivating imagination!
What's  your child's favorite app?