Although summer's end is closing in, technically there's still a little over a month left to bask in the beloved sunny season.
Luckily, CVS Beauty buys have kept me looking summertime fresh all season long and will continue to be my go-to as I savor these last few weeks of summer.
From exclusively sold  scent-sational shower gels to eye-catching lipsticks to must-have mascaras, CVS Beauty products for summer have helped make me feel…well, beautiful!
While there were many items that I loved from the popular drugstore, below are a few of my faves that you should try before fall or beyond: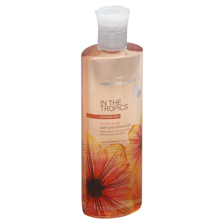 Essence of Beauty Shower Gel "In the Tropics" available here, $6. This body wash smells divine without over-drying skin. Plus, the tropical scent lingers making it an alternative to wearing perfumes.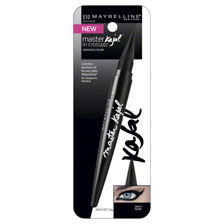 Maybelline New York Eye Studio Master Kajal Eyeliner in "Onyx Rush" available here, $8. If asked to describe my signature look, I'd have to include my ever-present cat eye. This smudge-proof precision eye liner is a dream come true for those of us who love clean, intense, dark-rimmed lids that take little effort to achieve. The thickness of the applicator makes lining eyes essentially fool-proof.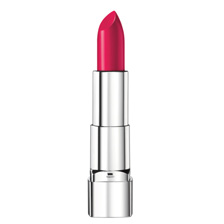 Rimmel Moisture Renew Lipstick in "AsYou Want Victoria" available here, $7. This brilliant mix between pink, red and coral creates the perfect pucker for summer. Not only does it provide a highly pigmented color, it also provides a bit of moisture without feeling greasy.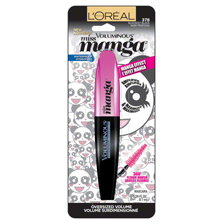 L'Oreal Voluminous Miss Manga Mascara available here, $8. If there's one thing I can't live without when it comes to makeup, it's mascara. I've tried ones that claim to thicken, lengthen, and curl, but none that provide a flexible applicator. Thanks to this unique design, covering those hard-to-get lashes just got easier.
If you're beauty buff who enjoys trying new products without breaking the bank, consider joining the CVS Beauty Club because the perks are pretty fantastic.
Here's a quick rundown:
You'll get 10% off beauty shopping pass at enrollment and $5 ExtraBucks® Rewards for every $50 cumulatively spent on qualifying beauty products, $3 ExtraBucks® Rewards on your birthday and tons of exclusive emails with coupons, tips and new product info. For example, currently members can receive awesome benefits such as free shipping (with NO limit!) on all items sitewide until August 30th. Plus, sign-up is easy in-store or online!
What have been your go-to beauty buys this summer?