I never thought the day would come when overalls would be considered stylish again.
From Rihanna to Ashley Madekwe, over the past year or so, celebrities and street-style fashionistas have been sporting them out and about. Luckily, this time around they're cropping up in slimmer, more flattering designs and fits.
Back in the 90s, I like many other teens confidently rocked the farmer chic fashion staple. I remember begging my mom for a pricey pair of oversize Calvin Klein aka "CK" overalls from Marshall Field's (my Chicago readers will remember that store) much to her dismay, but she bought them anyway. They were at least three sizes too big, but back then the bigger and baggier the better! Clearly, I wanted to look like TLC's long lost fourth member. But in fashion, even the most notoriously questionable styles make a comeback.
While I'm not totally opposed to this popular trend, I'm also not convinced that it lends itself to the over-30 set.
Check out these styles for spring and summer: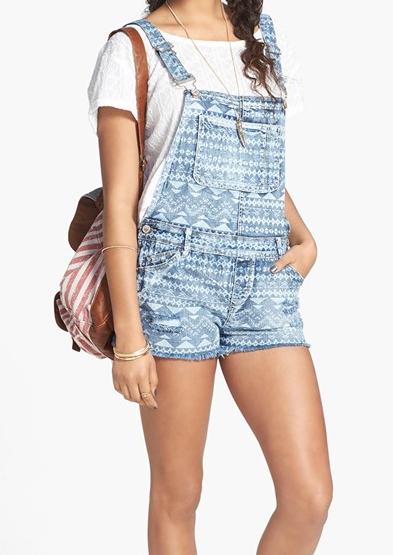 Hart Denim Overall Shorts available here, $78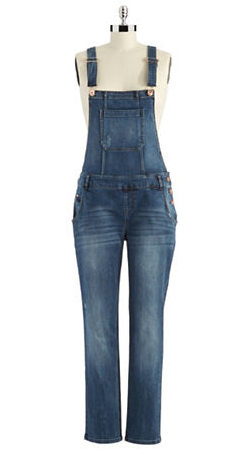 Kensie Jeans Denim Overalls available here, $98
American Rag Denim Overalls available here, $62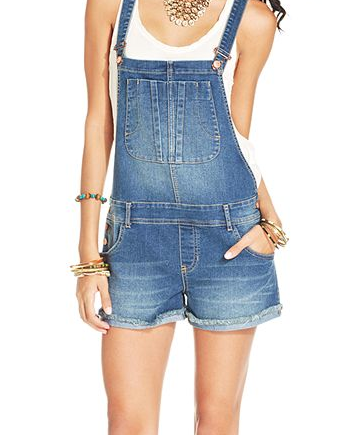 American Rag Denim Short Overalls available here, $59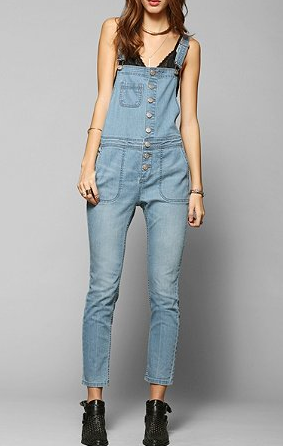 BDG Button-Down Slim Fit Denim Overalls available here, $79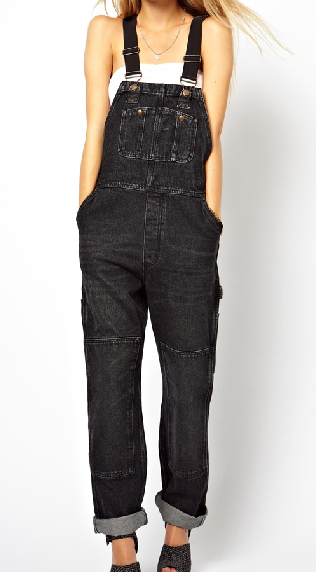 ASOS Workwear Denim Overalls in Washed Black available here, $45
Are you feeling this trend? Did you wear overalls back in the day?