There are trips and then there are EXPERIENCES OF A LIFETIME! Earlier this month, I had the pleasure of attending the 7th Annual Disney Social Media Moms Celebration (DSMMC) at the Walt Disney World Resort in Florida and it was an experience that I won't soon forget.
First, being invited to the exclusive, invite-only conference was an honor in of itself. Created with us moms in mind, the 4-day celebration was more than I could've ever imagined. Plus, this conference welcomed my family as well! The sheer excitement of surprising my kids with this unexpected trip was literally keeping me up at night. The thrill of knowing how much their little faces would light up with the news that we were going to Disney World had me beaming with glee.
Just when I thought my excitement couldn't get any more intense, we received the cutest Mickey Mouse-inspired luggage as a surprise gift from American Tourister, one of the conference's sponsors. That unexpected pixie-dust drop-off completely elevated my anticipation. At that point, I could no longer keep our secret (I of course told my husband) to ourselves.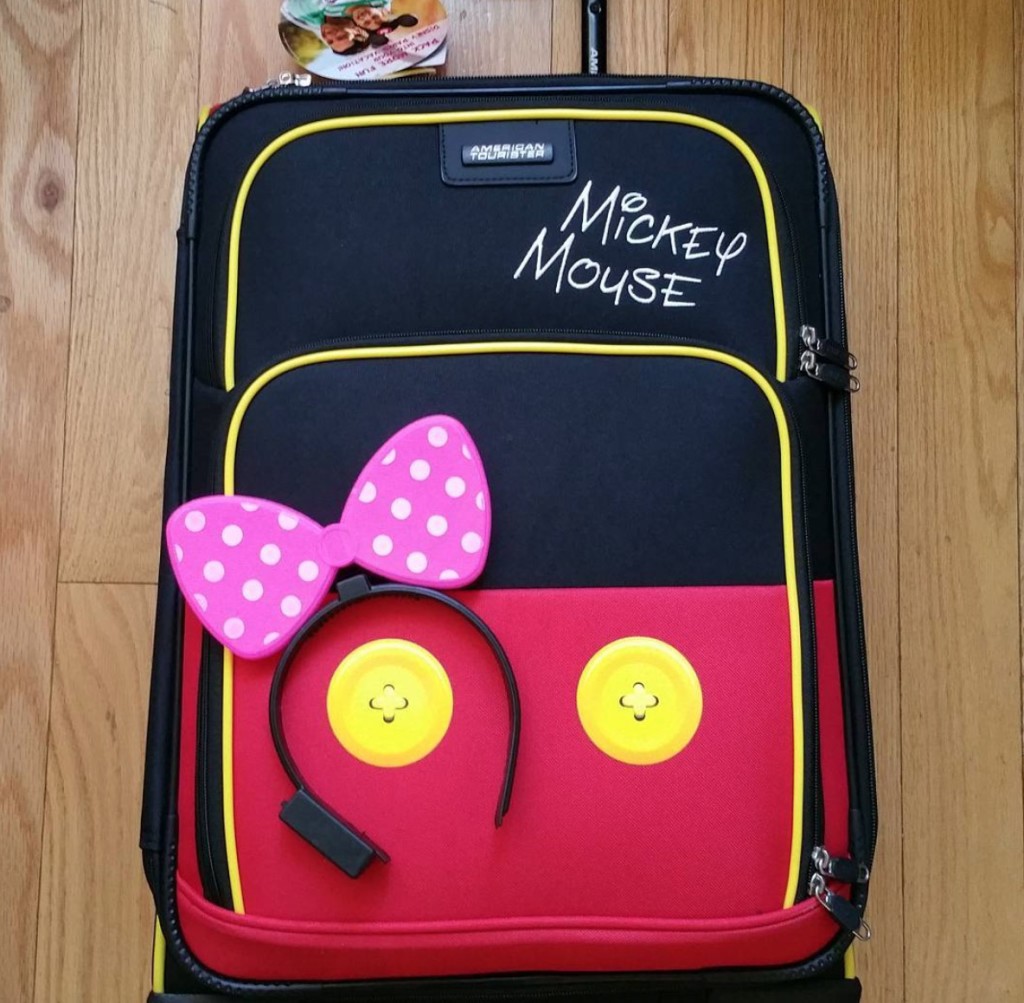 American Tourister Disney-inspired luggage available here, $99.
After spilling the beans to the kids, (whom by the way fell to the floor upon hearing the news), my packing and planning shifted into high gear. I bought all new dresses for Ava to wear for her anticipated character meet-and-greets. Then, I immediately downloaded the My Disney Experience app to learn all about what the resort and parks had to offer. To say I began immersing myself in all-things-Disney would be an understatement!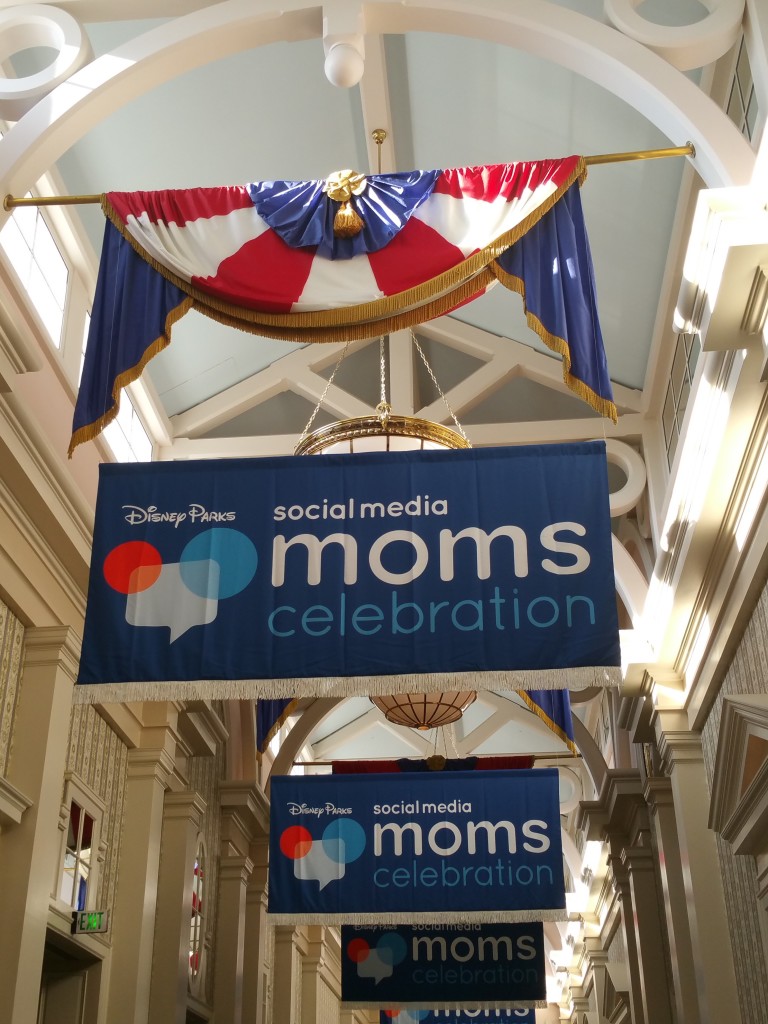 From the moment we received our MagicBands until our departure home on the Disney Express, our time at the Disney Social Media Moms Celebration was out-of-this-world amazing and sprinkled with pixie dust throughout!
Filled with so many memories and an abundance of information, it's hard to include everything into one write-up, so this will be my first recap in a series of posts.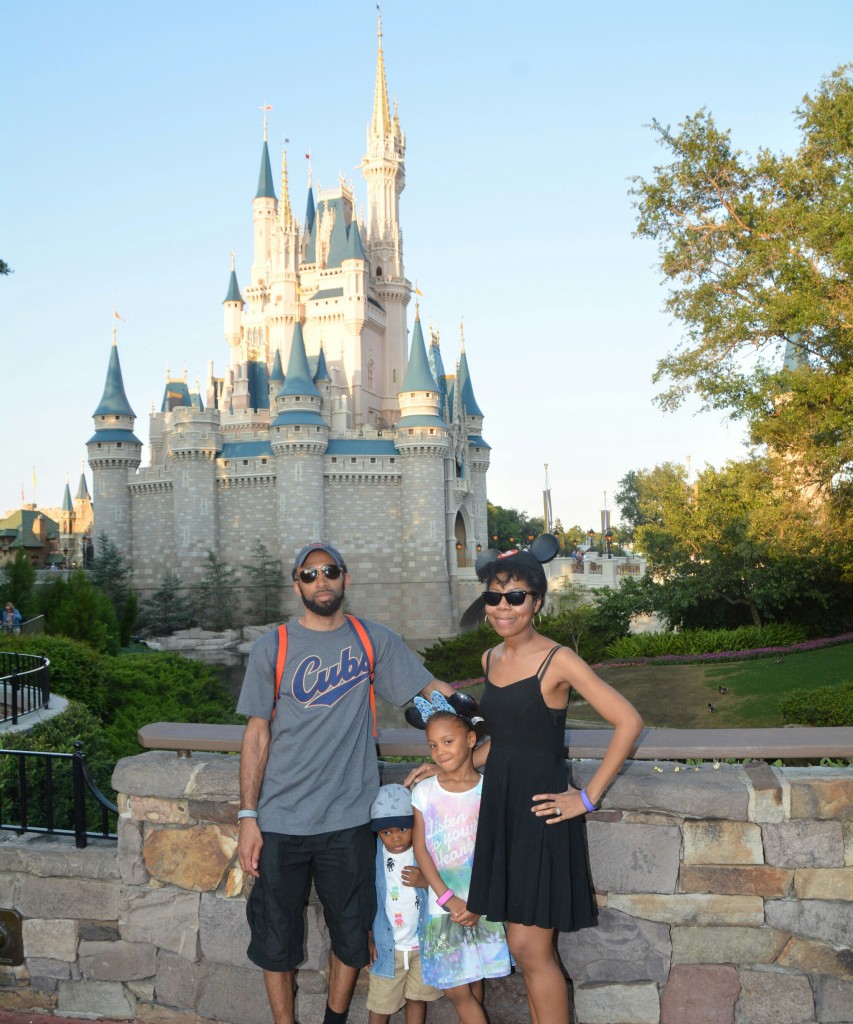 Here are the four most unexpected things that I learned about my family while at DSCMM:
My daughter is a daredevil. While I've never been a huge fan of rollercoasters, my daughter, Ava, on the other hand is a true thrill-seeker. At only 6 years old, she was so excited to ride some of Disney Parks' most popular attractions. In fact, she braved Expedition Everest at Animal Kingdom and rode The Seven Dwarfs Mine Train rollercoaster THREE times at Magic Kingdom!
My son is character-shy.  Prior to our trip, my two-year-old had been happily reciting all of the Disney characters he wanted to see: "Mickey, Donald, Goofy, Pluto!" But when we arrived, his tune changed. He was afraid of them—even Mickey! Even his big sister tried to encourage him to take photos with them, but to no avail. The goods news is that after seeing them over the course of our visit, he slowly began to warm up. During our Typhoon Lagoon outing, he actually waved to Donald!
I have a sappy side. It's no secret that many moms turn into mush when their kids do something sweet. Well, when I saw the Huggies-produced Mother's Day video, you'd need buckets to catch the tears that fell from my eyes. Watching my babies say, "Happy Mother's Day," on that big screen reduced me to a mound of mush. I'm not overly emotional, so the tears that streamed down my face were proof that I do have a sappy side!
My husband is my superhero. Well, this isn't exactly a shock or surprise; I mean I did marry the guy! But the way he cares for our children and me is just mind-blowing. He's so attentive to our needs and that was displayed 100 times over during our time at Disney. From schlepping our bags to going on rides with Ava, he is truly my Prince Charming.
As previously mentioned, I will be sharing more posts about my DSMMC adventure so be sure to check back for updates!
Have you ever attended the DSMMC? If not, have you ever visited Disney World? Please share! 
*I was invited to attend the Disney Social Media Moms Celebration. All opinions are my own.