Growing up, Steel Magnolias was one of my favorite movies. Who can forget Julia Roberts' amazing portrayal of character Shelby Lynn? That brilliant performance catapulted her career right before our eyes.
That's why I'm so excited to see how our talented BG actresses: Jill Scott, Alfre Woodard, Queen Latifah, Phylicia Rashad, and Adepero Oduye will remake and interpret the original 1989 big-screen film.
Premiering Sunday, Oct 7 on Lifetime, I'm sure the women will put their own spin on the Louisianna-set Southern tale of strong female bonds.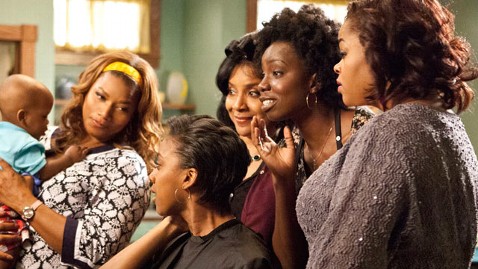 Photo: Annette Brown/A+E Networks
Are you looking forward to watching this made-for-TV reboot on Lifetime?