I've suffered from dry skin my entire life. When I tried Dove's new Dry Oil Moisture Body Wash, my parched skin had finally been quenched.
Using Dove is nothing new for me—I've been a fan for years. But, this formula is like no other. The creamy wash is thick and rich, which means a little goes a long way. It lathers into a luxurious sudsy utopia that cleanses effortlessly while treating your senses to a pleasant, refreshing scent. While those things are boast-worthy, nothing tops the out-of-this-world hydration that this innovative body wash creates.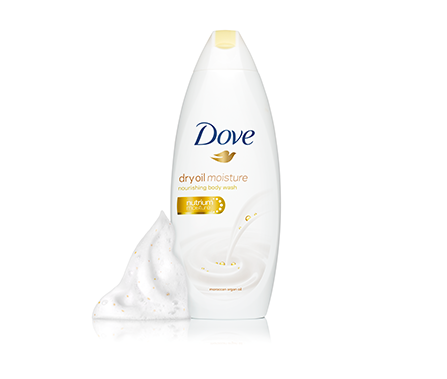 Dove Dry Oil Moisture Body Wash available here, $5.50
Infused with Moroccan Argan Oil, it seals in moisture leaving skin smooth and super soft. After using it, I almost forget to add lotion because it makes my skin feel so moisturized! Honestly, I probably don't have to use it due to its dryness-preventing properties.
Trust me, if you suffer from dry skin, give this body wash a try—you will never use your old one again!
Do you have super dry skin? If so, what do you use to combat it?