Last Friday, I had the opportunity to attend an advance screening of Disney Pixar's new animated movie, "Inside Out."
Hosted by The MOMS, the viewing was held at the Dolby Screening Room located in midtown. Yep, I braved the subway all the way from Brooklyn with two small kids to see the movie. Usually, that wouldn't be such a big deal, but the fact that one is still in a stroller and it was nearly 90 degrees makes it a feat in my book! Luckily, my little one slept during the entire 35-minute ride into the city. However, that meant that he was wide-awake once we got to the theater.
Ava and her brother (not pictured) were excited for their surprise trip to the movies!
Up and ready for the movie, the three of us settled into the last row and waited for it to start. Since I'd seen a few commercials for the film, I was eager to finally see it on the big screen. The movie tells a clever story of a young girl who is uprooted from her hometown to a new city as she grapples with the various emotions (joy, fear, anger, sadness and disgust) that relocating entails. Her emotions, as well as her parents' are illustrated with fun-loving characters voiced by popular actors Amy Poehler (Joy), Mindy Kaeling (Disgust) and Bill Hader (Fear). In fact, Hader was on hand at the screening to the delight of the children in attendance. The movie was chock full of funny one-liners and witty remarks. As I expected, it was an outstanding movie that both parents and kids will enjoy.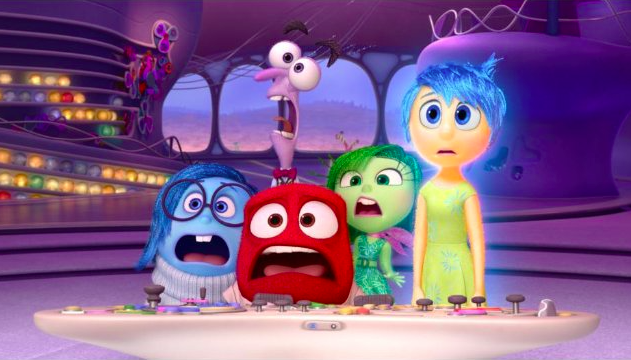 Disney Pixar's "Inside Out" hits theaters nationwide on Friday, June 19th. 
Oh, and despite my daughter needing FOUR bathroom breaks and my son having two meltdowns, it was a great way to spend a Friday afternoon!
Check out the trailer below:
What's your favorite Disney movie?