Last week my children were surprised to a impromptu visit to Central Park Zoo.
Of course, as we moms know, things are hardly ever impromptu when involving kids. So, I knew well in advance that we had been invited to a day of fun all courtesy of L'il Critters vitamins—America's #1 Kid Vitamin Brand.
Since L'il Critters is all about promoting healthy lifestyles for kids and families, it was befitting to have the afternoon start off with a nice warm-up routine. The activity reinforced the importance of physical activity by encouraging those in attendance to get moving with the help of the L'il Critters mascot! Who doesn't love exercising with a larger-than-life bear? Needless to say, the kids enjoyed it.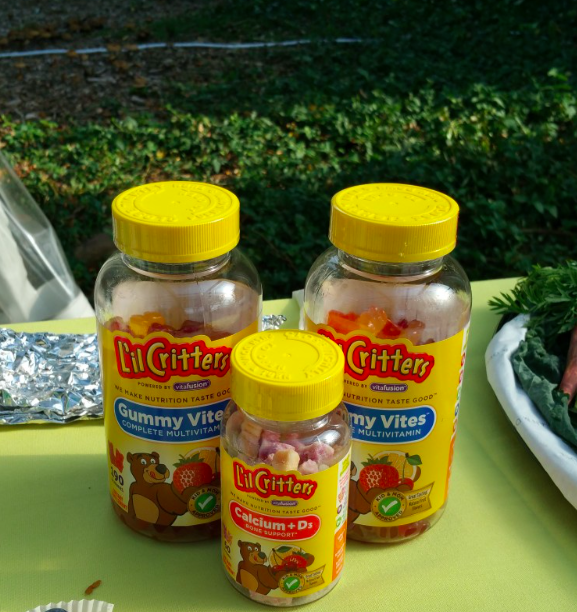 A few of the L'il Critters vitamins that were on display throughout the event space.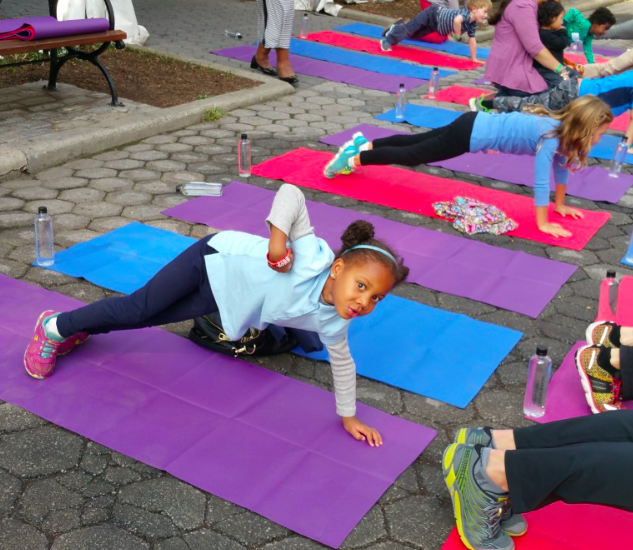 Ava showing off her push-up skills during the exercise portion of the event.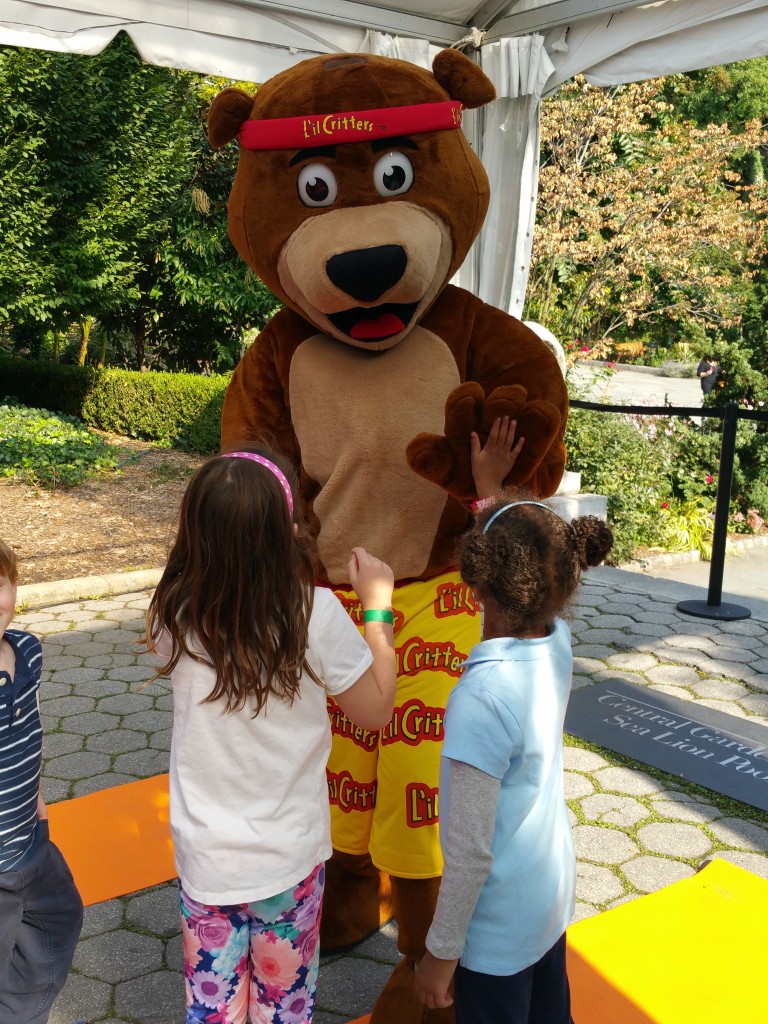 Ava and the other kids giving the L'il Critters mascot high-fives.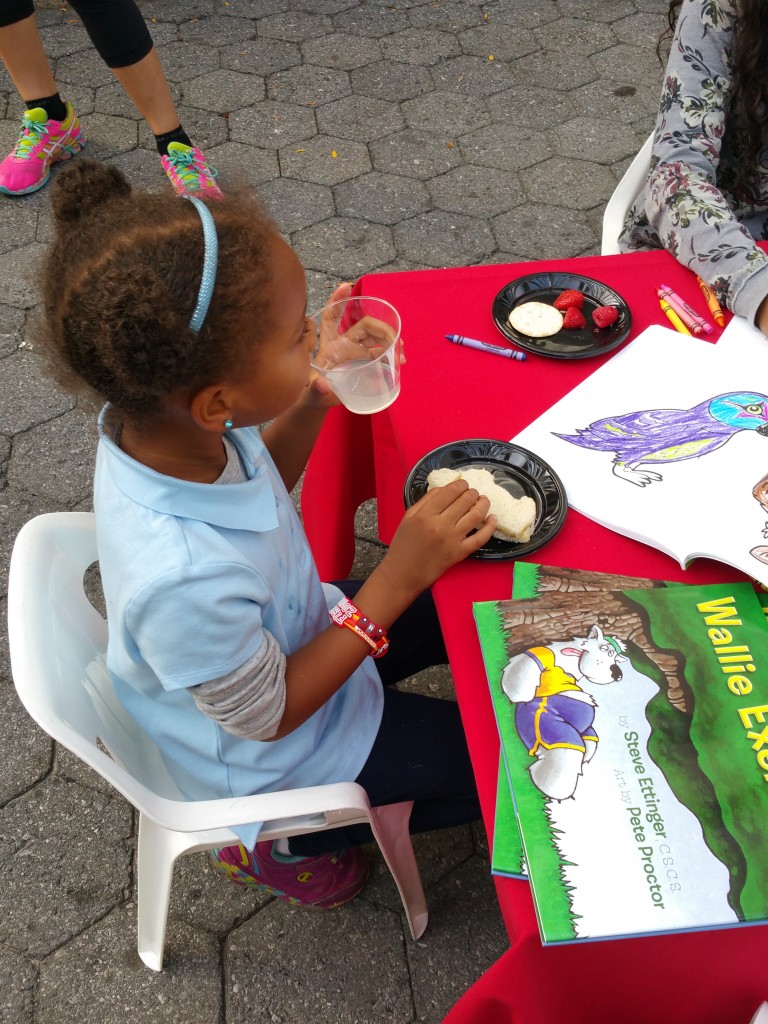 Ava enjoying lunch before taking a peek at Steve Ettinger's book, "Wallie Exercises."
After the workout, the kids worked up an appetite and were presented with various healthy lunch options. Ava and MJ hardly ate anything because they were just so excited to be in the presence of the L'il Critters bear. After lunch it was time to see some animals! Unlike regular trips to the zoo, the children were led by a zoo tour guide who provided them with a wealth of information about all of the animals were saw. From penguins to grizzly bears, the zoo has plenty of attractions that will educate and entertain kids of all ages.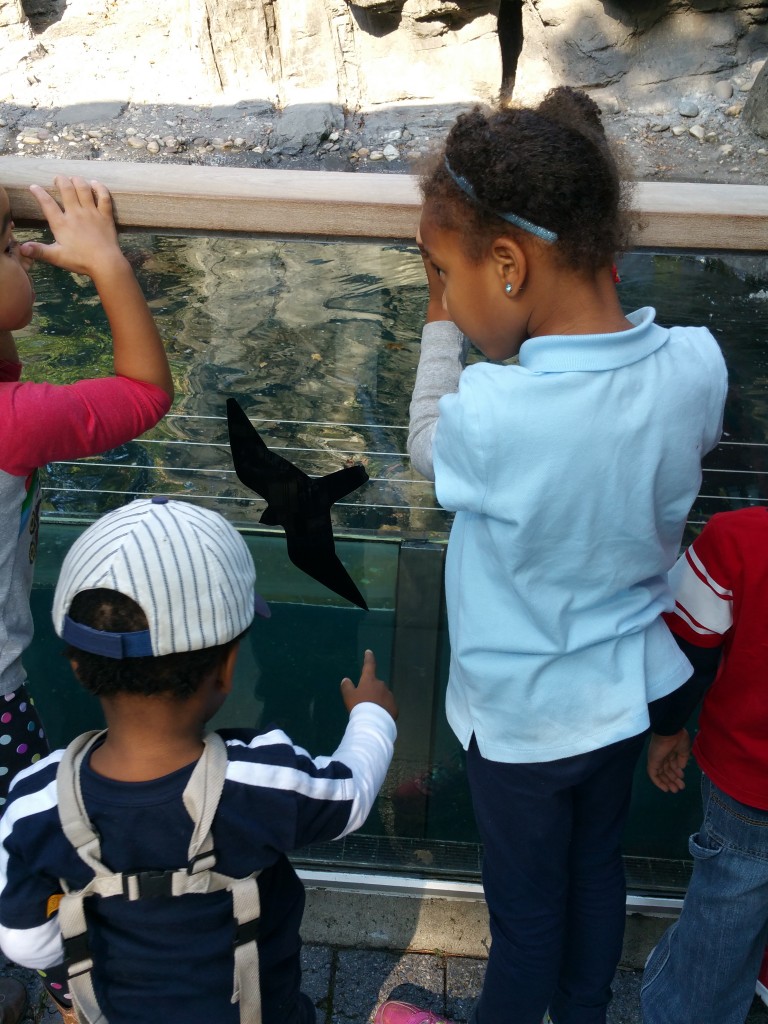 Once the zoo tour was over, we went back to the tent and took more pictures with the L'il Critters mascot and learned more about the brand and what their vitamins offer. Did you know that all of their vitamins are gluten-free? My kids love them and it's always their highlight after breakfast.
Oh, if you love gummies like me, they have a line of gummy vitamins for adults under their VitaFusion division. Trust me, they're delicious and nutritious! I like to use the Hair, Skin and Nails multivitamin since I'm still on a quest to restoring my hair's former luster prior to having children. Plus, I could always use a clearer complexion and these seem to be helping me achieve an even skin-tone.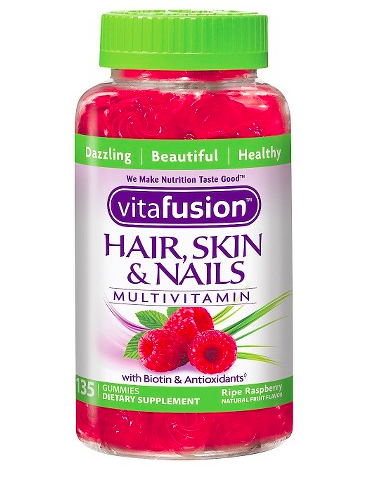 VitaFusion Hair, Skin & Nails Multivitamin available here, $14.50
Check out these lifestyle tips to keep your child active and healthy:
* Shop together. Give kids a small budget and let them pick out a new veggie or fruit they want to try as part of their meal.
*Involve kids in meal prep, whether it's setting the table, cracking the eggs or making a grocery list. Kids who participate in cooking are more likely to eat better and are more willing to try new foods. Praise them for their efforts.
*Make the focus about each other – designate the dinner table a "no screen zone" by turning off the TV and leaving the phones and tablets in another room.
Does your family take multivitamins? How do you keep your kids active?