New York Fashion Week is in full swing and this past weekend I attended a show, but the focus wasn't on fashion—it was all about the HAIR! Yep, Texture Media's 4th Annual Texture On The Runway Show sponsored by Target was a showcase of curls, coils, kinks and waves.

Held at City Winery in Soho and hosted by Michelle Breyer of Naturally Curly and Patrice Yursik of Afrobella, the evening was a celebration of textured hair. Not only did the runway feature ravishing crowns, but also the entire room was jam-packed with women of color rocking beautiful natural styles.
The 45-minute long show was broken down into five parts featuring styles from popular hair care brands such as Dark & Lovely, Cantu, Crème of Nature, Design Essentials and Garnier. Dark & Lovely got the party started with their energetic presentation set to the upbeat Beyoncé track, "Grown Woman." Big, bushy Afros moved to and fro as the dancers grooved to every beat. It was an incredible way to start the show and set the tone for the rest of the night.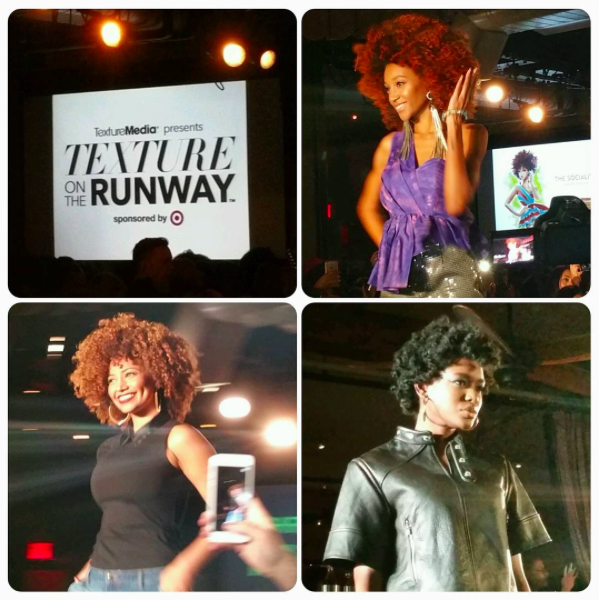 Next up was Cantu with cute short curly styles and bold, eye-catching updos. They were followed by a red-hot set from Crème of Nature. Their lineup included Diana Ross-esque blowouts, big bouncy curls and a stunning, precision cut Afro. Then, Design Essential models donning unique styles such as a lop-sided faux bob, textured topknot and a lavender cascade of waves strutted down the catwalk. The show's finale included a lovely wash-n-go, a center-parted teased bun and a flirty, curly ponytail.
Plus, all of the show's vendors were on hand to give attendees information about the products used in the presentation and how to recreate some of the looks at home.
The diversity of textured hair is remarkable and this showcase is just a wonderful way to put our manes on a celebratory platform.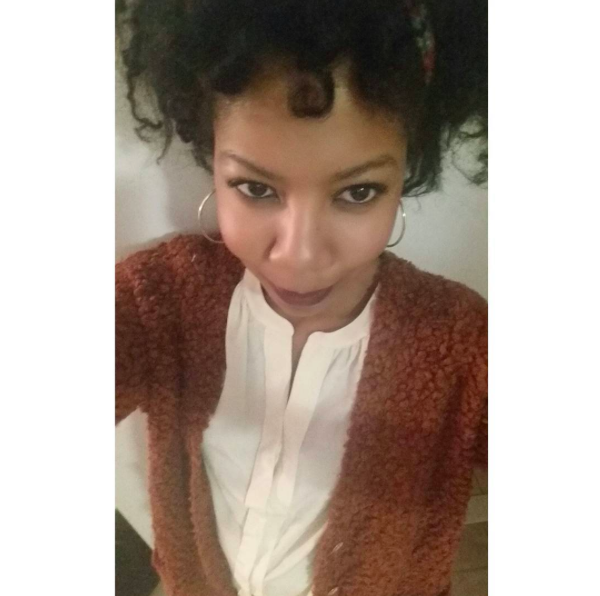 The night of the show I was suffering from a bad hair day, but managed to salvage my curls by tying a colorful, wiry headband scarf around them. 
Whether you wear your hair straight, curly, in braids, in an Afro or somewhere in between, what do you love the most about your hair?