It's hard to believe that the original movie, "Rush Hour," starring Chris Tucker and Jackie Chan hit theaters nearly 20 years ago! Admittedly, I loved the first film, but skipped the sequel and following installments.
Now, the runaway franchise is revving up a fresh new twist by bringing the story of Detective Carter and Detective Lee  to the small screen.
I caught up with Justin Hines (Detective Carter), the star of the action-packed CBS-produced series to get the scoop on the new show and more!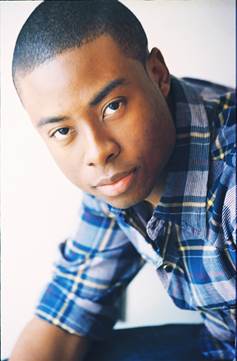 Check out the Q&A below:
BGG: Who was the first person you called when you landed the lead role as Detective Carter on "Rush Hour?" Describe that moment.
Justin Hires: I believe it was either my mom or wife. They both sent me to voicemail. It's always good to have people in your life to keep you humble.
BGG: What was the audition process like for the role?
JH: It was a super last minute audition. Originally, I couldn't audition because I was attached to a pilot at another network, but CBS couldn't find a "Detective Carter" they were completely satisfied with; so they had one final audition and allowed me to come in. Fortunately, I had a great audition and two call back auditions later- I booked the role!
BGG: I'm sure you were already a huge fan of the "Rush Hour" films, which one was your favorite?
JH: Rush Hour 2 is my favorite! That's the one when they go to Hong Kong. Their characters were even more developed in that one, they were best friends by then, the comedy and action was in top form. I genuinely love all 3 of those films.
BGG: How will the TV series differ from the feature films? What can viewers expect?
JH: I think the TV series is a little younger and hipper than the movies. Chris Tucker was always hip, but you get a slightly younger vibe from us. Also, we try to make sure we're bringing our own personalities to the characters- so we're definitely not doing Chris Tucker and Jackie Chan impressions on the show.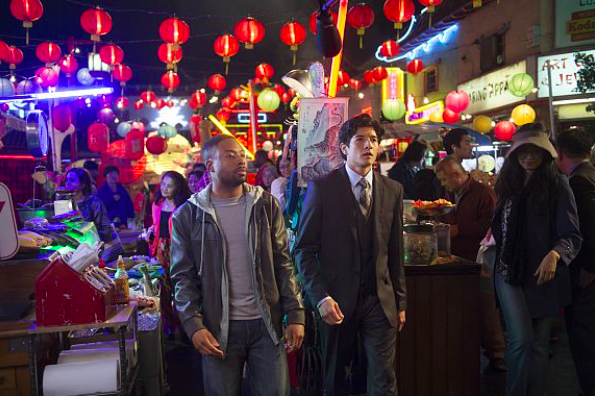 Photo courtesy of CBS
BGG: Past or present, who gives you the greatest comedic inspiration?
JH: Eddie Murphy, Martin Lawrence, and Chris Rock would have to be my top 3. After that, Chris Tucker, Dave Chappelle, Marlon Wayans, and Bernie Mac. Can you tell I'm a comedy nerd?
BGG: I know that being a young black male in Hollywood can be tough, what keeps you motivated?
JH: I'm a strong believer in "nothing is impossible." So, I keep going until I accomplish the things many thought couldn't be done. Every little bit of success I achieve, motivates me to accomplish something more. Also, my rent and car payment motivates me everyday.
BGG: Once the series premieres, are you prepared for the catapulting fame that's sure to come?
JH: I believe I am. I've been acting professionally for 10 years. This will not be an overnight success story, even if people think it is. I've been through a lot in Hollywood and fortunately those things will help keep me not only grounded, but prepared for this potentially great next faze of my career.
BGG: Are you a social media fan? If so, who are some of your favorite people to follow? Why?
JH: I'm kind of a social media fan. I started out doing YouTube videos when I first moved to LA, then stopped periodically to focus on my stand-up and acting. However, some of my close friends are big on social media- King Bach, Alphonso McAuely, and Page Kennedy (also one of my cast members on "Rush Hour") all have really funny content online.
BGG: Where would you like to see yourself in 5 years?
JH: Having a fledging movie career. Also, producing other television shows. My goal is to create an urban "Judd Apatow" type camp for film and TV. I know several funny and talented actor/comedians who are stars and just need the right TV and film roles to showcase their talent. I would love to be the person to help initiate that. I'm a huge believer in reaching back to help others.
BGG: When you're not filming, what do you like to do for fun?
JH: Do stand-up comedy, watch movies, and just spend time with my family. I'm a simple man.
Watch a sneak peek of the series below:
Be sure to tune in to "Rush Hour" when it premieres on CBS Thursday, March 31st at 10pm EST. Were you a fan of the "Rush Hour" franchise? Will you be watching the new TV series?