Nothing says family fun like an afternoon of bowling.
Two weeks ago, my hubby, kids and I had the pleasure of celebrating the re-opening of Bowlmor Lanes in the heart of Times Square.
The original upscale bowling venue has undergone a major multi-million dollar renovation—and the revamp left no detail unturned. The transformation is breathtakingly gorgeous. It's edgy, nostalgic, trendy and whimsical all rolled into one. While that sounds like a hodge-podge design aesthetic, it works for the 90,000-square-foot flagship space. From Chinatown to Uptown, the not-your-average-bowling-alley is a nod to New York City's eccentric yet sophisticated vibe.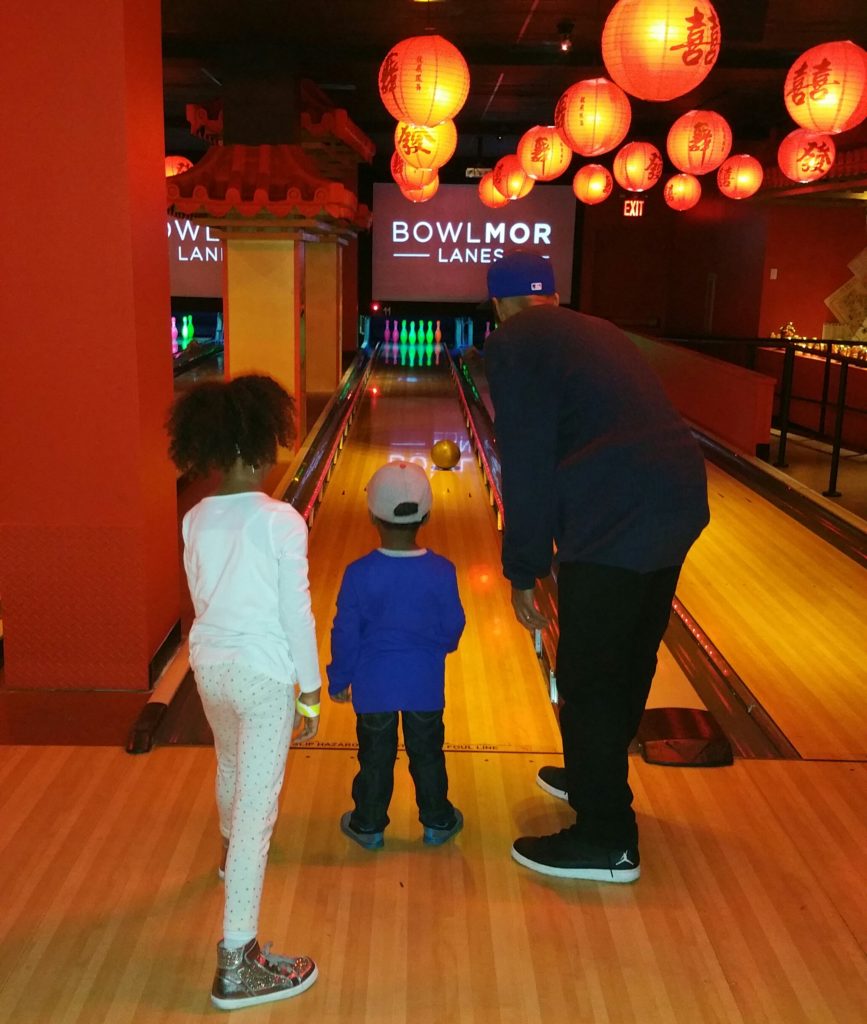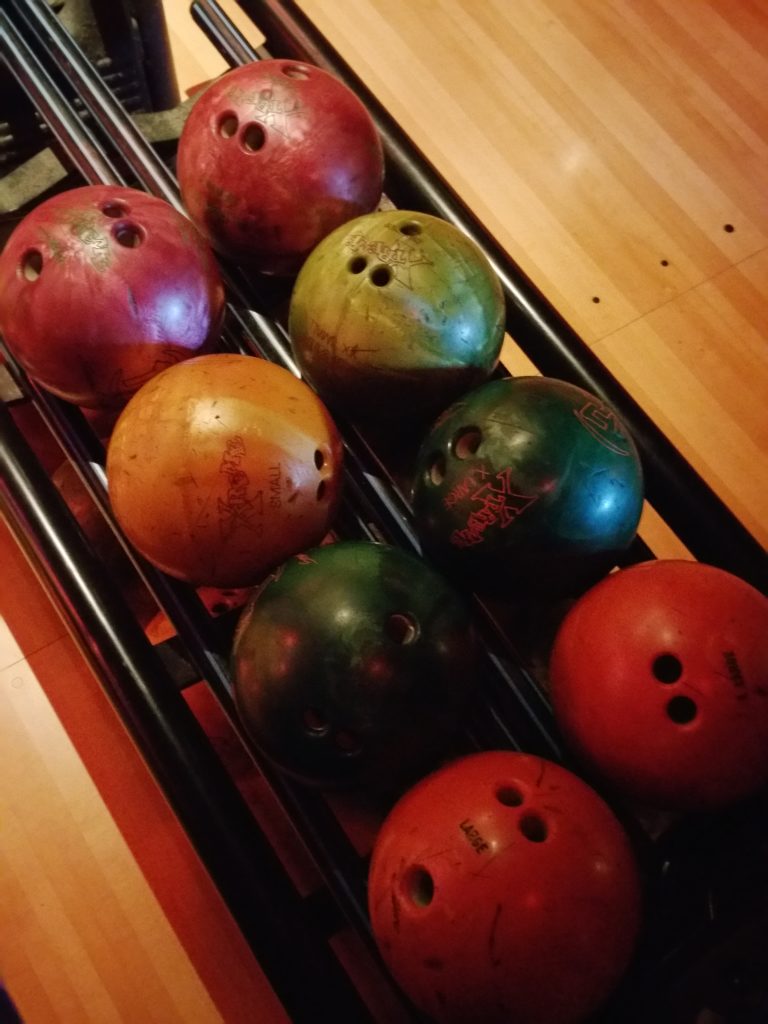 The Décor
Upon entering, the first thing that caught my eye was the standout, beaming sign that read: BOWL. Its retro feel transported me back in time when most marquees were emblazoned with tiny bulbs.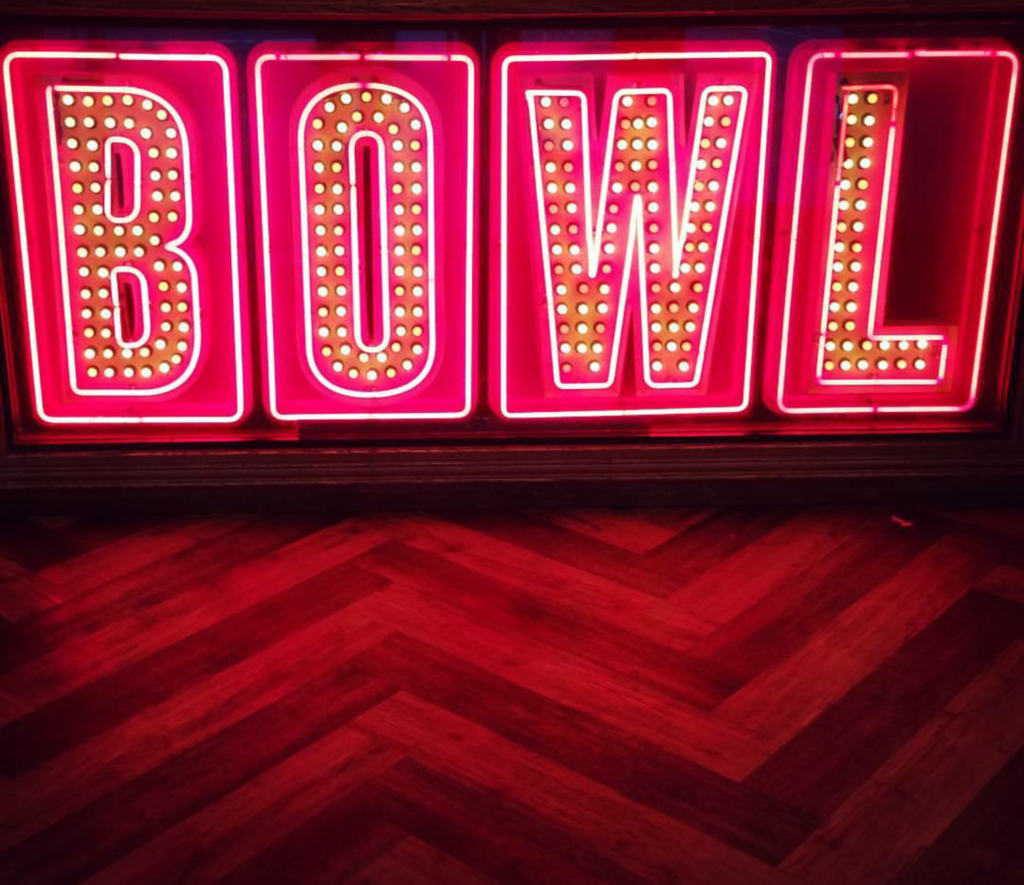 Throughout the venue there were seven outstandingly decorated suites, perfect for parties and celebrations. Plus, all of the walls were covered in something eye-catching. From painted murals to striking wallpaper, you won't find boring blank walls here!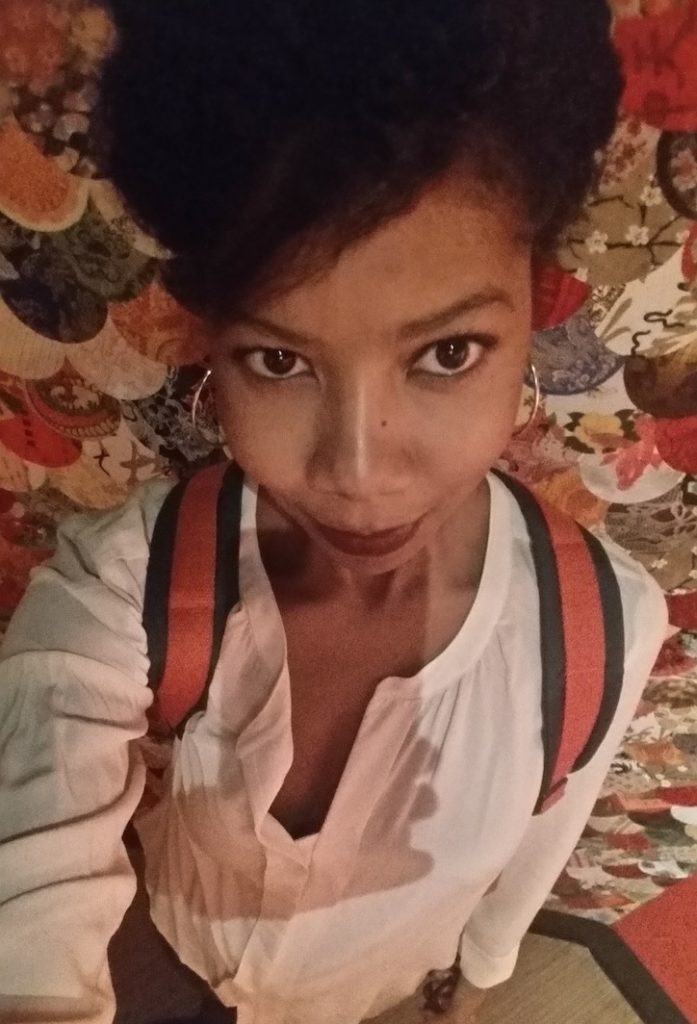 The Food
When it comes to good quality food, patronizing a bowling alley may not come to mind. But, let me reassure you—the bites at Bowlmor Lanes will have you coming back for more. Their offerings range from chicken fingers to king-size pizza cakes. Yes, a PIZZA CAKE and pizza cupcakes! The kitchen cranks out inventive, yet top-notch fare that rivals popular restaurants.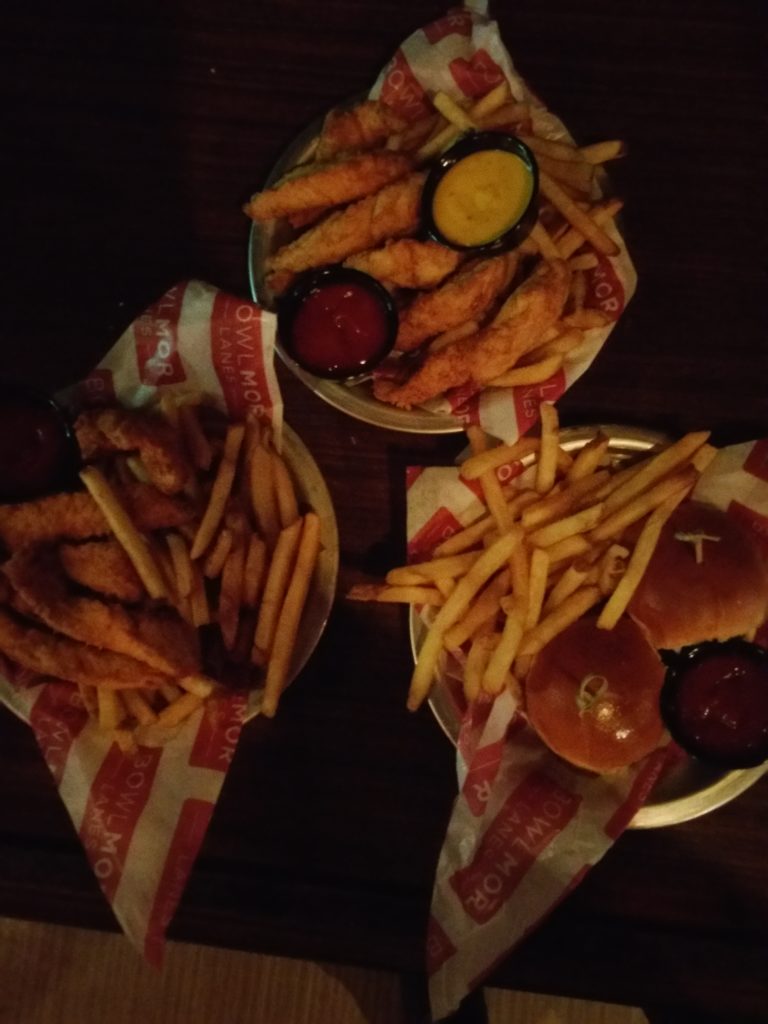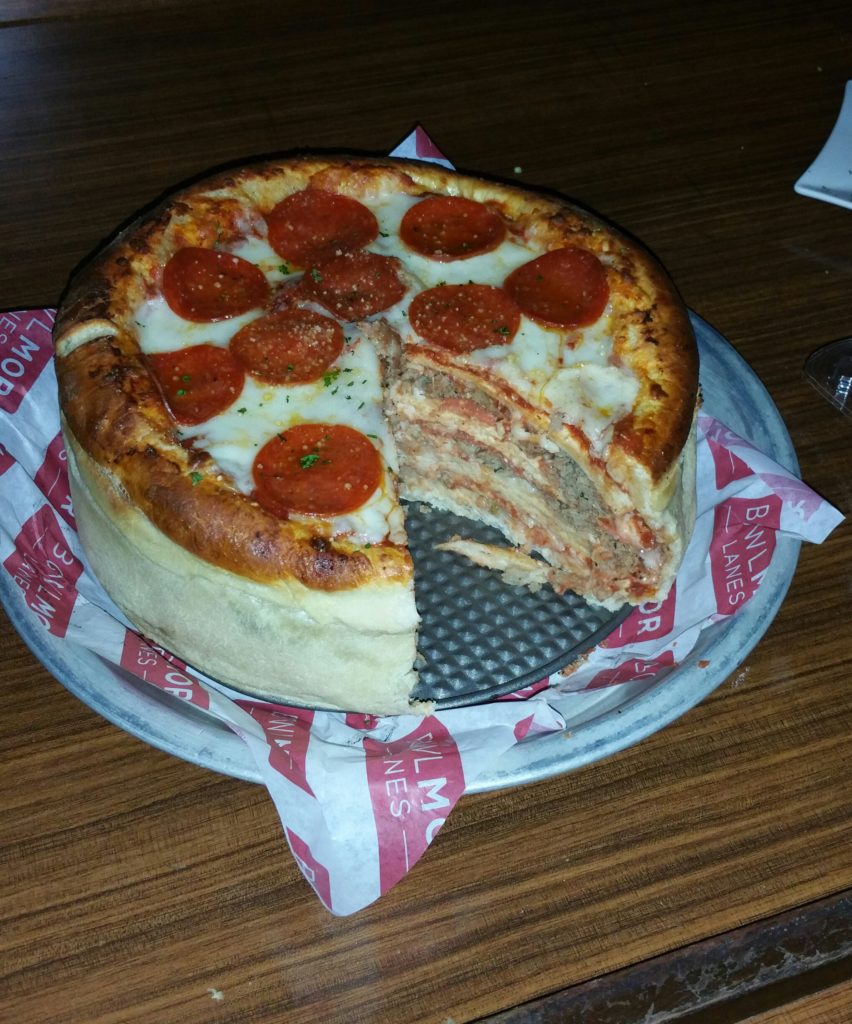 Oh and did I mention the sweet treats? My kids and I devoured the S'mores Pie from the menu. It was pure ooey-gooey goodness and I have zero regrets! Also, if you're looking to indulge in a few adult beverages, this bowling alley has you covered. It boasts not one, not two, but three bars!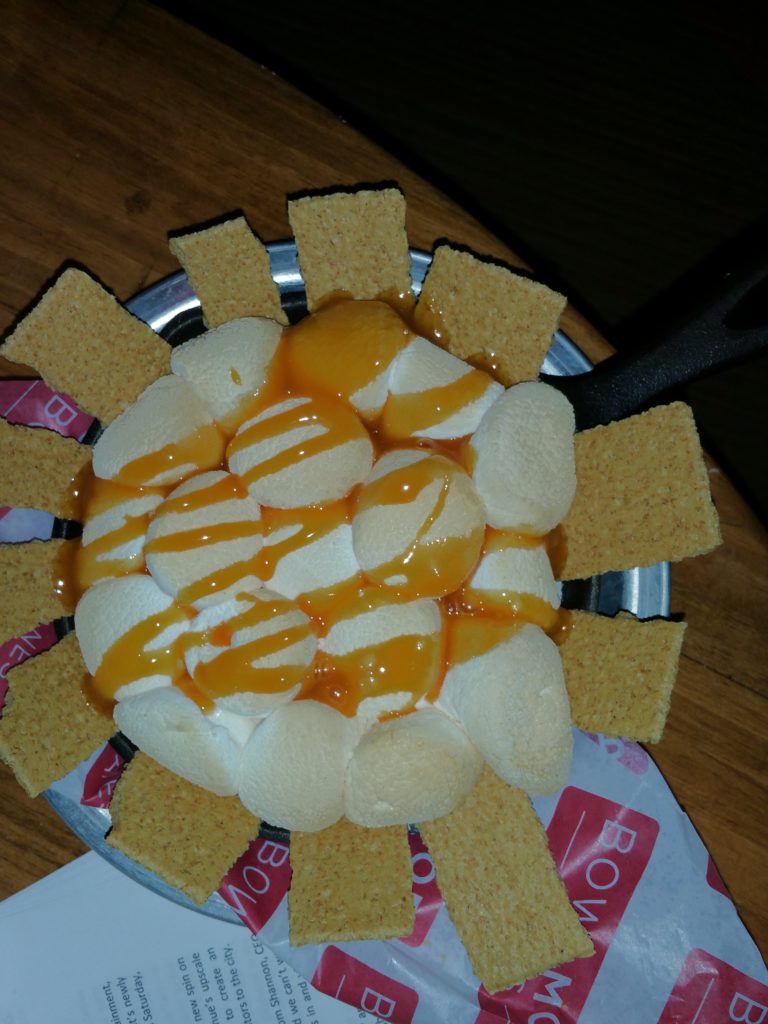 The Fun
Done with bowling in one of the 48 lanes, but don't want the fun to end? That was the case with my family. After we were done knocking down neon pins, we headed to the arcade. Packed with plenty of noteworthy games such as NBA Hoops and Connect Four, but the one that stole the show for us was the elusive "Claw" machine.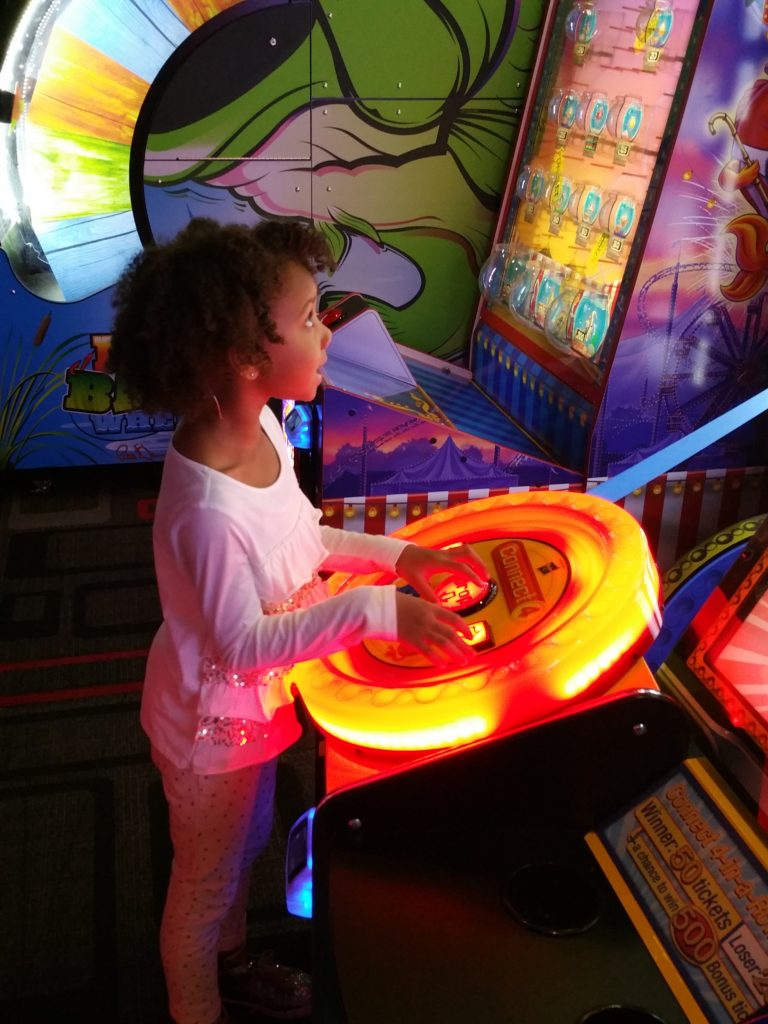 My son AND daughter both won large stuffed animals after only a few tries. To say they were ecstatic would be an understatement. Honestly, I was pretty overjoyed too because I can't recall ever scoring anything from those machines as a child.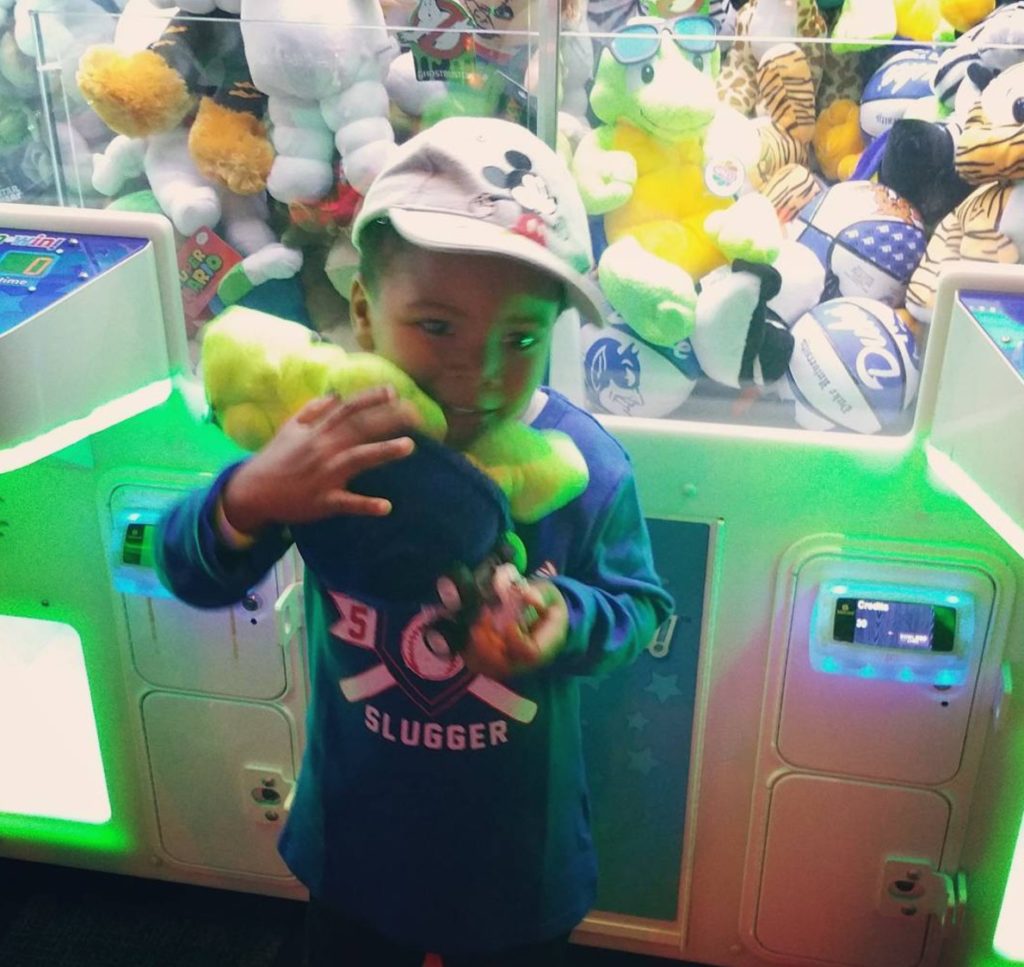 Bowlmor Lanes' new look is out-of-this world and it provides the perfect backdrop for an entertaining and luxurious experience for locals and tourists alike. We'll be back soon because there's a S'mores pie with my name on it!
Do you and your family enjoy bowling? Do you plan on visiting the newly renovated Bowlmor Lanes in Times Square?