Being a beauty editor and blogger for nearly a decade, I've tried countless moisturizing creams and various lotions, but Aveeno continues to be the overall best for me and my family.
Since my son and I both suffer from eczema, Aveeno has been my go-to for soothing our problematic skin. I've been using Aveeno Active Naturals Eczema Therapy Moisturizing Lotion on me and the baby formulated version on him for a little over a year. Both of the colloidal oatmeal-based moisturizers hydrates while calming our dry, itchy and irritated skin.
Not only does it soothe, it also prevents the recurrence of  dry skin by acting as a protectant and barrier. Now that we're well into winter, I've been slathering it on even more since this time of year is when our eczema flare ups are more frequent.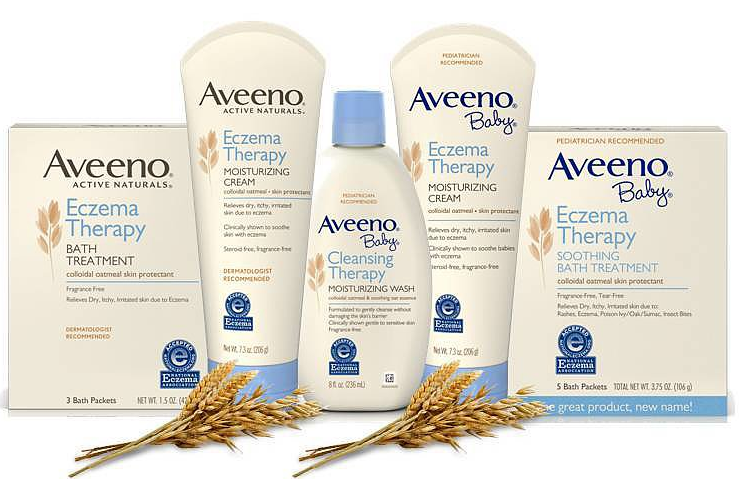 Aveeno Eczema Therapy Moisturizing Cream available here, starting at $9.99
Like most moms, I am very particular and careful when it comes to what products I use on my children. But I feel confident using Aveeno Baby Eczema Therapy Moisturizing on my son because it isn't made with harsh chemicals or packed with ingredients that I can barely pronounce. Plus, it's completely steroid and fragrance free, which of course scores points in my book.
Don't just go on my word, this cream is clinically proven to reduce the flaking, itching and irritation associated with eczema. If you suffer from the skin condition, definitely give Aveeno's entire eczema line a try. Trust me, your skin will thank you.
Do you suffer from eczema? What do you use to help treat it?