Rose gold seems to be having a bit of a moment. Last night at the 2012 Emmys, "Scandal" actress Kerry Washington beamed in the exquisitely feminine color.
Her rose-gold sequined Vivienne Westwood gown lit up the red carpet thanks to its complementary, shimmery shade. Ultra-flattering against many BGs' skin, gilded rose is a great alternative to traditional yellow-toned gold.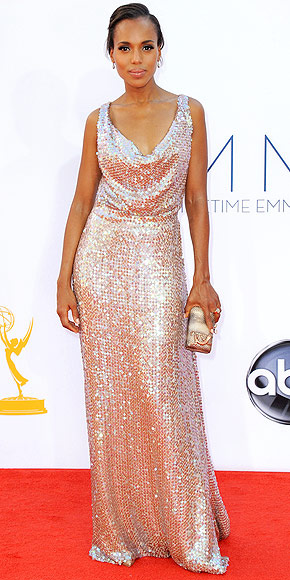 Kerry Washington at the 2012 Emmys in Los Angeles. Photo: Strauss/Invision/AP
Whether I purchase a subtle pair of studs or an eye-catching top, I hope to somehow incorporate the soft hue into my fall wardrobe.
Get inspired:
Are you a fan of rose gold? Did you watch the Emmys?