From Lupita's violet eyeliner to Beyoncé 's vampy pout, some of our favorite BGs donned gorgeous beauty trends at last night's  Met Gala in New York City. But, when it came to effortlessly timeless looks, Janelle Monae's bold red lip was a standout.
The singer, 28,  looked stunning in her signature black & white get-up, accompanied by an intricately embroidered scarlet caplet. The eccentric CoverGirl ambassador complemented her ensemble with an  eye-catching, classic red lip.
Makeup artist Jessica Smalls shares how she created the crimson look: "I used a cherry red liner to define her lips, filled them in slightly and accentuated her cupid's bow. CoverGirl's richly pigmented, and Janelle's signature, LipPerfection Lipcolor in Hot #305 was then applied with a lip brush ( for ultimate precision) and an electrifying red carpet look was born!"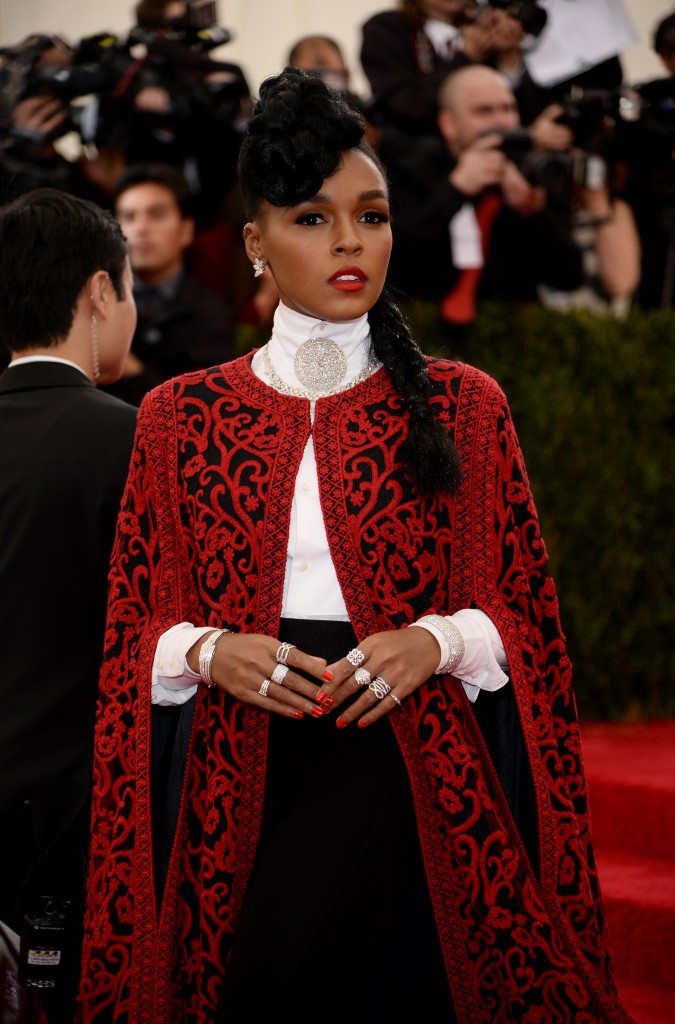 Janelle Monae attends attends the "Charles James: Beyond Fashion" Costume Institute Gala at the Metropolitan Museum of Art on May 5, 2014 in New York City. Photo By: CoverGirl/Getty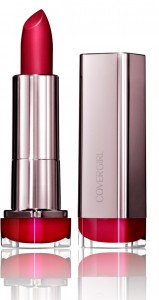 CoverGirl LipPerfection in Hot #305 available here, $6
Did you like Janelle's red lip? Who rocked your favorite overall look at the Met Gala?