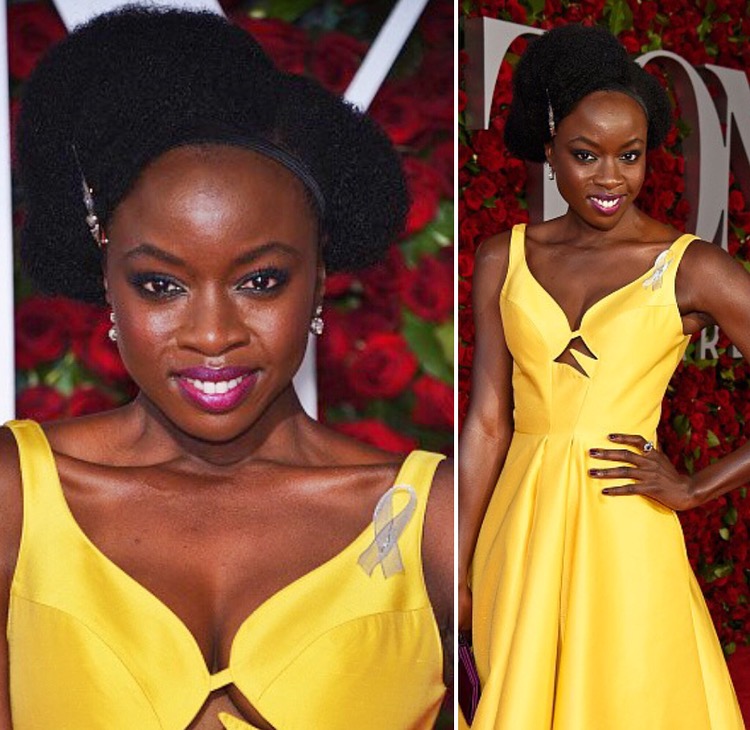 Last night's Tony Awards was a special night for BGs.
Danai Gurira the actress who penned the Broadway hit, "Eclipse" and the only female writer to be nominated in the best play category, stunned on the red carpet.
Her gorgeous crown of natural curls exuded regal elegance, while her jewel-tone yellow gown complimented her rich, luminous skin — but it was her flawless makeup that turned heads.
IT Cosmetics' makeup artist, Kim Bower created a sultry, yet seasonal look that made the playwright smolder. She used Brow Power and Build-a-Brow  to groom her bold brows, which in turn highlighted her enviable cheekbones. While her brows set the stage, Bower opted for a classic smokey eye, with dark, defined lids using Liner Lid and the Naturally Pretty Palette. To take her lashes to new lengths, she coated them with Superhero mascara.
Her smokey eye paired surprisingly well with the bright pop of color on the lips. The pink provided a summerly look that wasn't overpowering, but eye-catching. A few strokes of Radiance Ombre Blush on the cheeks and Gurira was red carpet ready!
Check out the IT Cosmetics used on Gurira so you can re-create this  award-winning look!:
IT Cosmetics Brow Power available here, $24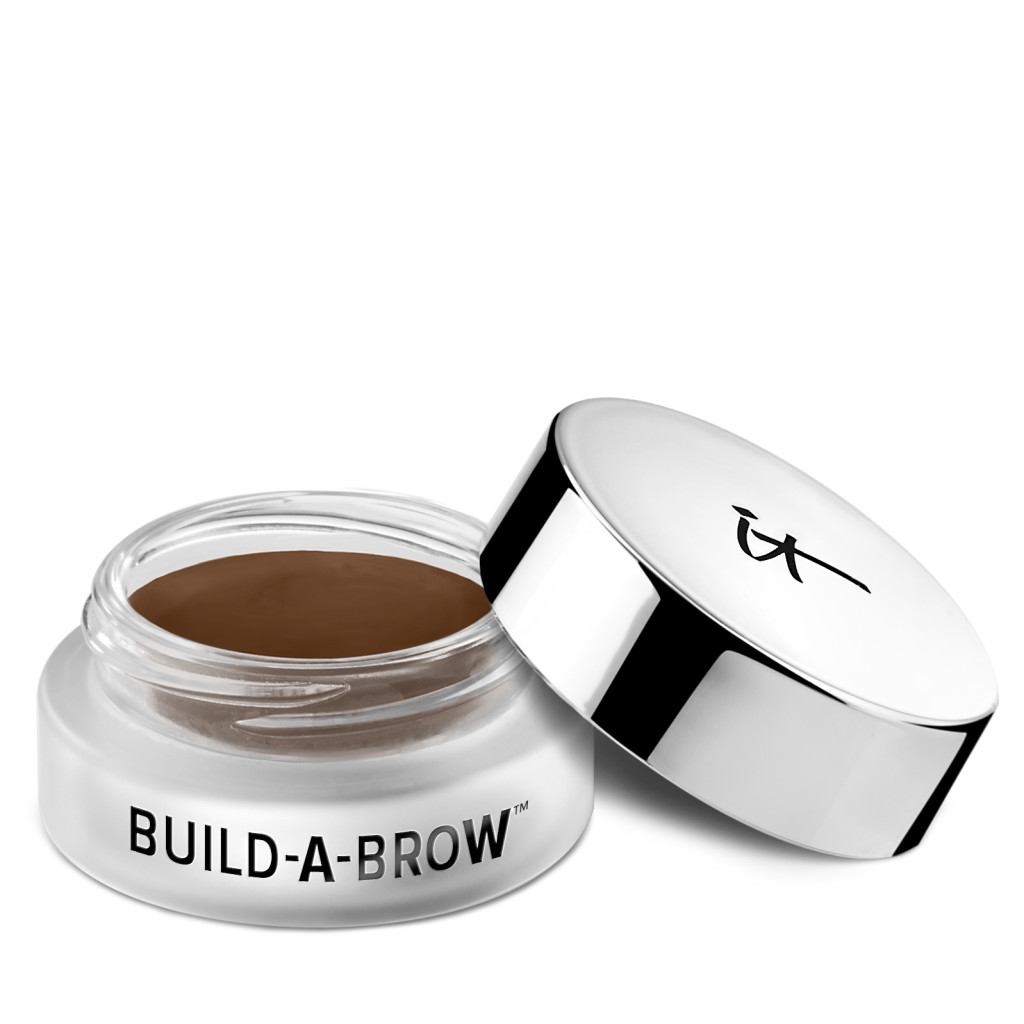 IT Cosmetics Build-A-Brow available here, $24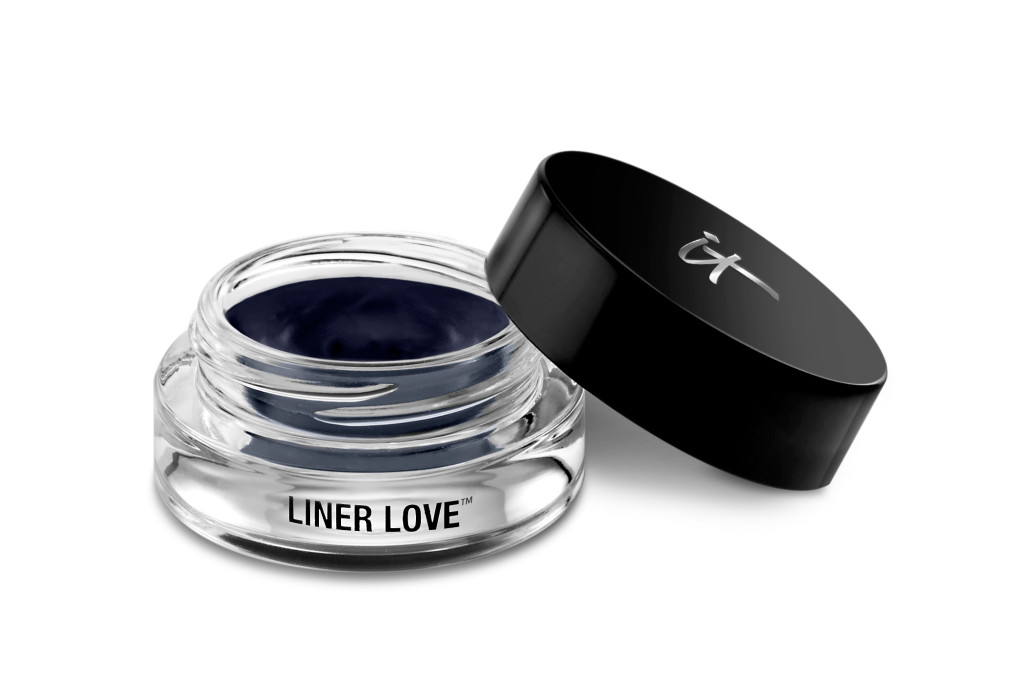 IT Cosmetics Liner Love available here, $24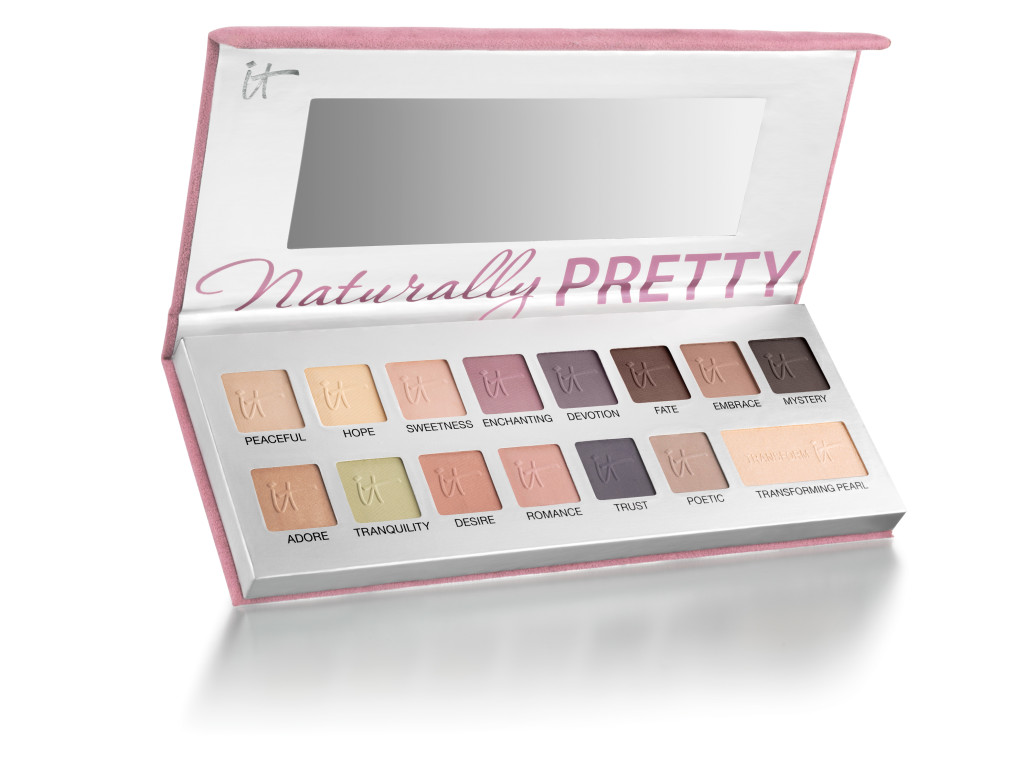 IT Cosmetics Naturally Pretty Palette Volume 2: The Romantics available here, $42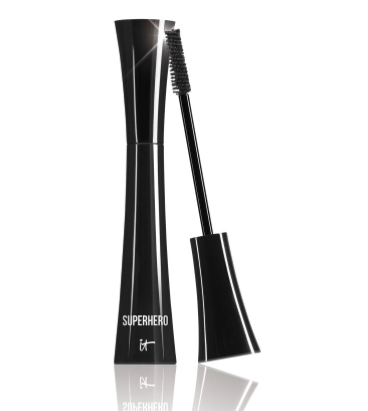 IT Cosmetics Superhero Mascara available here, $24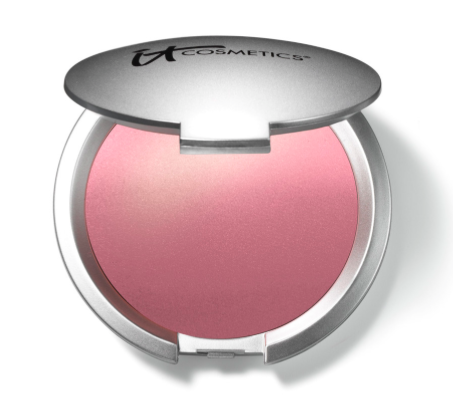 IT Cosmetics CC+® Radiance Ombre Blush available here, $24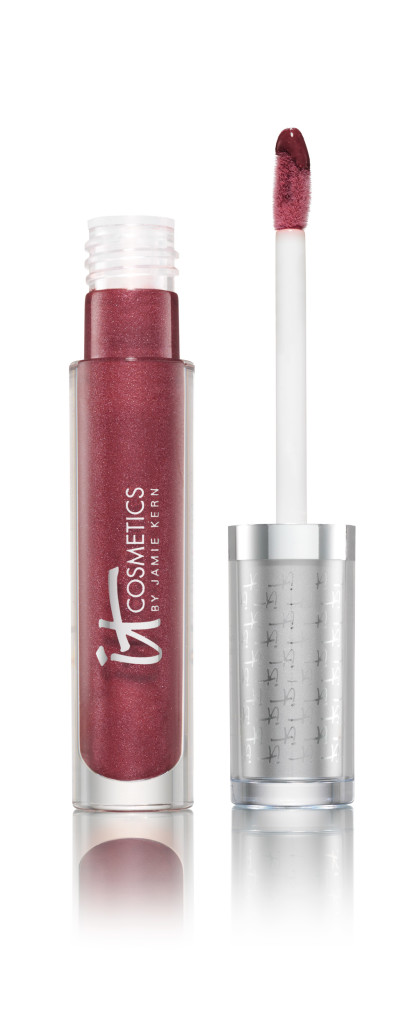 IT Cosmetics Vitality Lip Flush Butter Gloss in Ruby Slippers available here, $24
Did you watch the Tony Awards? Did you like Gurira's look?