This cookie never crumbles.
Taraji P. Henson who plays "Cookie" on Fox's hit show Empire, stunned at the 68th Annual Primetime Emmy Awards on Sunday.
Although she didn't snag the coveted lead actress in a drama award for her work on the music-centric series, she certainly won top honors for her style and beauty game. Her makeup artist Ashunta Sheriff delivered the goods when it came to her flawless skin and gorgeous makeup.
"Getting ready for the Emmys is actually a fun process," Ashunta said in a release. "Taraji is very zen and relaxed, it's the glam team who's not. We listen to great music and laugh, but most importantly she makes sure we have fun."
And that fun, laidback environment paid off. Taraji, who recently launched a cosmetics collection with M.A.C, beamed with beauty as she graced the red carpet and stage. For her yellow ensemble, Ashunta kept her palette earthy and mellow to not compete with the bold Vera Wang gown.
Ashunta shared how she created her gorgeous look and how you can get it too!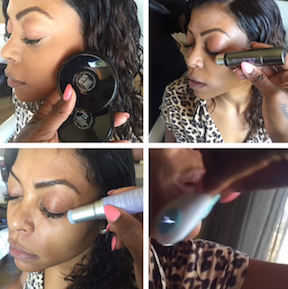 SKIN
*I prepped her skin by using DERMAFLASH, which allows me to get the highest level of exfoliation plus remove unwanted peach fuzz so skin care products work ten times better.
*I used Kate Somerville Goat Milk De-Puffing Eye Balm to decrease puffiness and hydrate eyes. Then I used the brand's DermalQuench Liquid Lift and Quench Oil Free Hydrating Face Serum. Both of these products work together to plump, hydrate and give skin that superior radiant glow.
*I applied Dior Airflash CC Primer to create an even canvas for makeup application. I love that is also has a radiance booster.
*Next, I used Perfect Blend by Ashunta Sheriff in Tan to create a natural, glowing, contoured and lifted canvas.
*I set her makeup with Milani Prep + Set + Glow Transparent Face Powder using a MAC powder brush.
EYES
*For eyes I wanted a soft rose glow affect so I used Taraji's MAC Collection Highlight The Truth on the lid just tapping with my finger and using a MAC 266 angle brush on lower lash line for a soft smokey affect.
*Then I added Taraji Glow, a coppery gold highlight in corner of the eyes and center of eyes so they popped.
*I added Penultimate Eye Liner from Taraji's MAC collection to give a tight precise line on the top lash line and then added two coats on top and bottom lashes with Haute and Naughty Tooo Black Lash Mascara.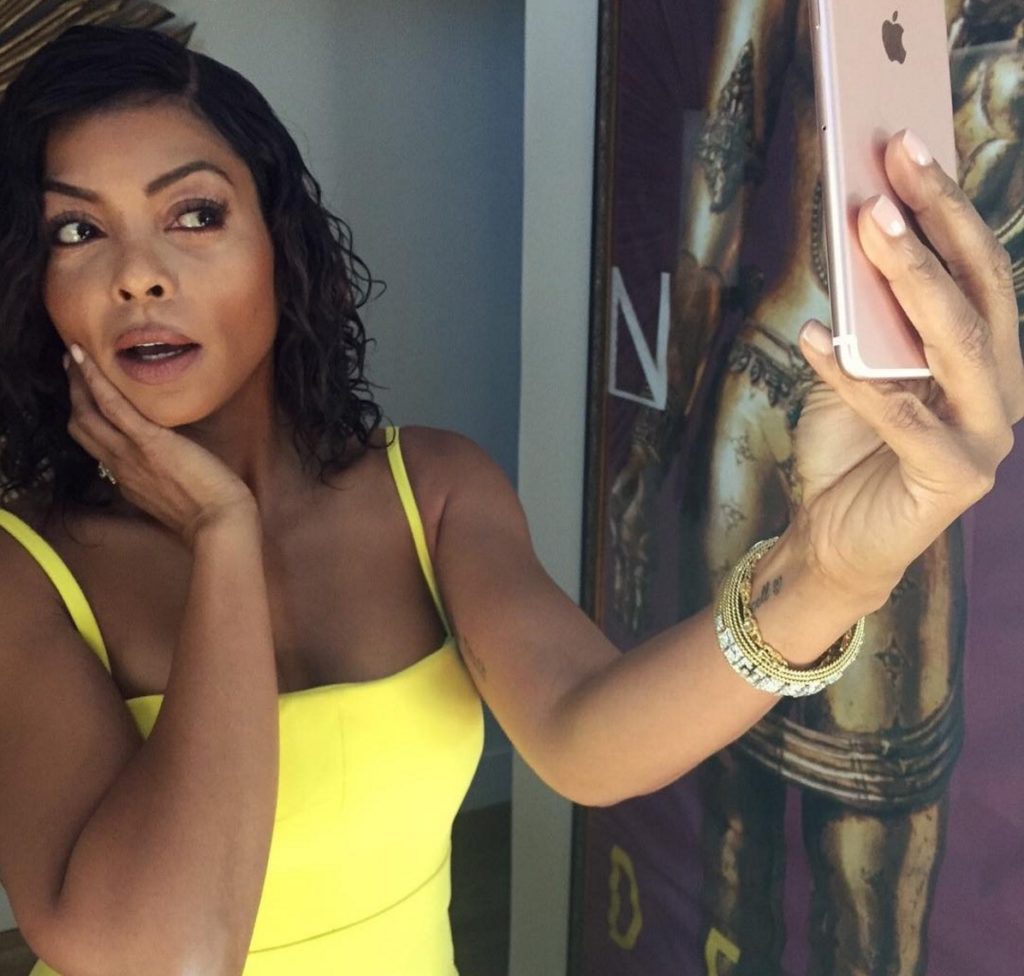 FINISHING TOUCHES
*For cheeks I used Highlight The Truth from Taraji's MAC collection on cheekbones and then followed up with Taraji Glow for highlight.
*I lined lips with MAC Cork Lip Liner then added Strip Me Down Matte Lipstick, a gorgeous nutty nude color. I added a soft pink gloss only in the center of the lips from Dior called Jersey Pink Addict Collection.
*I finished the look with MAC Prep + Prime Fix+ and I added Caudalie Divine Oil on her body along with Kate Somerville Quench Oil for the ultimate body glow.
What was your favorite Emmys moment? Are you excited that Empire returns for a third season this Wednesday?