With fall right around the corner, it's time to switch up your beauty routine!
Rocking a red lip color is a simple yet dramatic way to embrace the new season. I've tried countless scarlet shades, but have yet to find the perfect color that truly complements my skin tone. Not even the popular BG fave 'Ruby Woo' by MAC looks good on me.
That's why I'm excited to share with you guys a lip palette by Skinn Cosmetics that does the job. Created by professional makeup artist Dimitri James, the Hollywood Red Lip Palette includes a variety of six red shades that can be worn alone or blended into a custom crimson. With colors ranging from strawberry pink to a juicy reddish grape, you're bound to find or create a red that's right for you.
The only downside to this palette is that it doesn't provide a single matte finish that's all the rage this season. Other than that one hiccup, it's a must-buy for fall.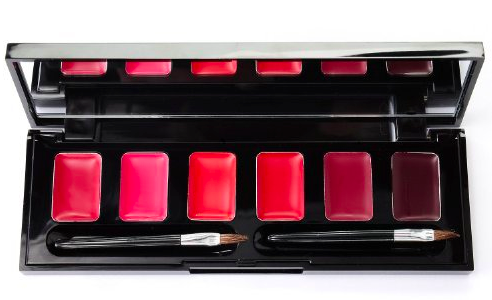 Hollywood Red Lip Palette available here, $22.50
Do you have a hard time finding the perfect red lip shade? If not, what's your favorite shade/brand?