Between press events, writing, traveling and taking care of Ava, I've been a busy BG this month. That's why unwinding is so important to me.
As soon as I get home, removing my makeup is my main priority. I simply can't function if my "face" is still on once I'm home for the night.  I've been using Aveeno's Ultra-Calming Makeup Removing Wipes for a few months and they dissolve oil, dirt and other gunk from the skin with a few gentle swipes. Since I'm a lover of eye liner and water-proof mascara, a wimpy wipe just won't cut it and these don't disappoint! An added bonus is that unlike many removers, these wipes don't have that unpleasant chemical smell.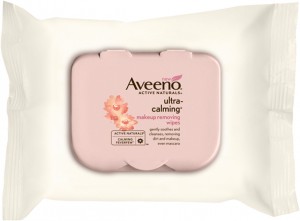 Aveeno Ultra-Calming Makeup Remover Wipes available here, $7
Before bed, I take a relaxing shower to ease away the stress of the day. Aveeno has a Positively Nourishing Calming Body Wash that smells wonderful and has a cleansing effect that doesn't dry out skin. The delightful scent of lavender and chamomile is truly a treat for the senses. I finish up with their ultra-soothing Positively Nourishing Calming Body Lotion to seal in moisture. It sinks in quickly leaving behind smooth, glistening non-greasy skin.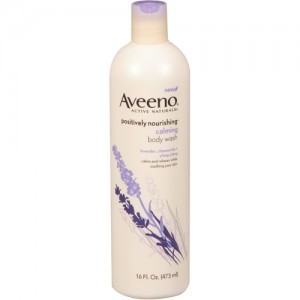 Aveeno Positively Nourishing Calming Body Wash available here, $6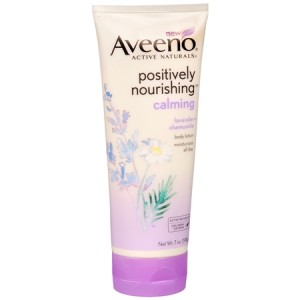 Aveeno Positively Nourishing Calming Body Lotion available here, $6
The quality of Aveeno products is outstanding! Even though I'm an ambassador of the brand, I used their products long before I was approached to partner with the company.
It's been my mom's fave for as long as I can remember and will probably remain at the top of my list for years to come too!
Do you use Aveeno products? Do you need to unwind? One lucky winner will win each of these products to create a spa-like experience home. Simply leave a comment, Tweet, or Instagram a pic holding your fave Aveeno product with the hashtag #BGGAveeno and the winner will be selected and announced next Wednesday on Halloween!