The holidays are officially upon us!
If you're looking to gift the beauty buff in your life, you've come to the right place. When it comes to applying makeup, there's very little one can do without using a brush. Well, there are some products that can instantly beautify without using a bristled tool, but you get the point.
The popular eco-friendly brand, EcoTools, has several brush sets that would make any makeup maven happy. First up is their Festive & Flawless Set. This five-piece collection is designed to brighten your complexion and provide buildable, coverage that will last all day long.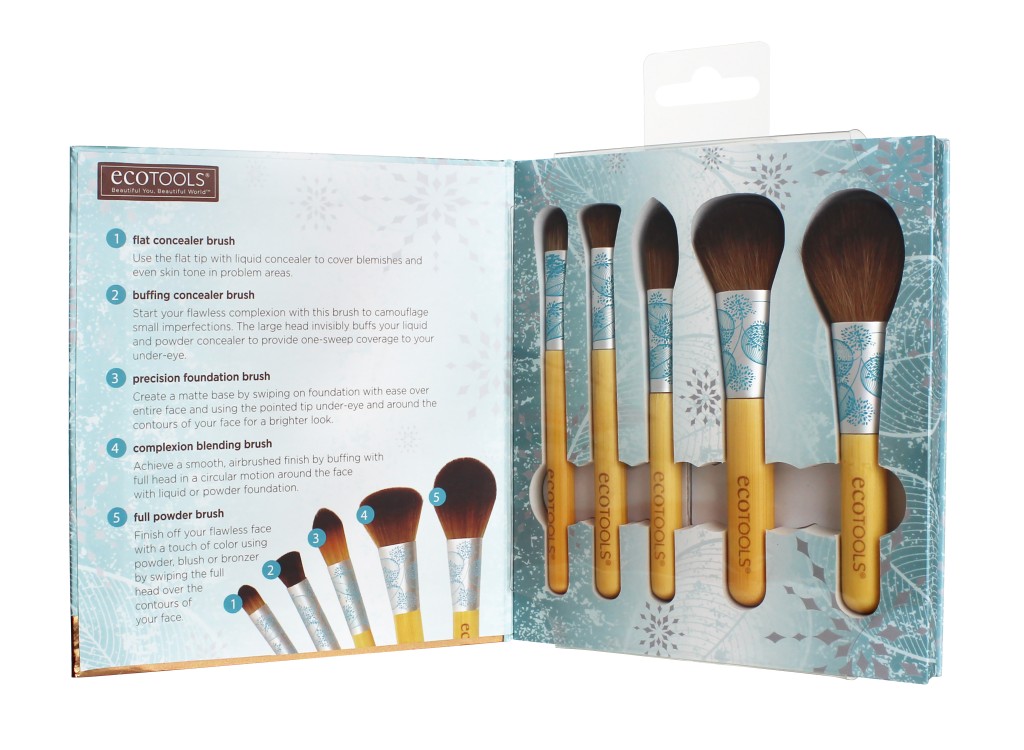 Festive & Flawless Brush Set is available here, $14.99
The set includes: Flat Concealer Brush, Buffing Concealer Brush, Precision Foundation Brush, Complexion Blending Brush and Full Powder Brush. If you use liquid or powder foundation, be sure to make circular motions with the Complexion Blending Brush for a flawless finish.
Next, their Four-Piece Beautiful Complexion Set is perfect for those who may suffer from blemishes and minor imperfections that require specific coverage. This self-wrapped set comes with a Mattifying Finish Brush, Skin Perfecting Brush, Eye Perfecting Brush and Correcting Concealer Brush. The latter's duo bristles easily picks up and distributes concealer making dark circles and redness disappear.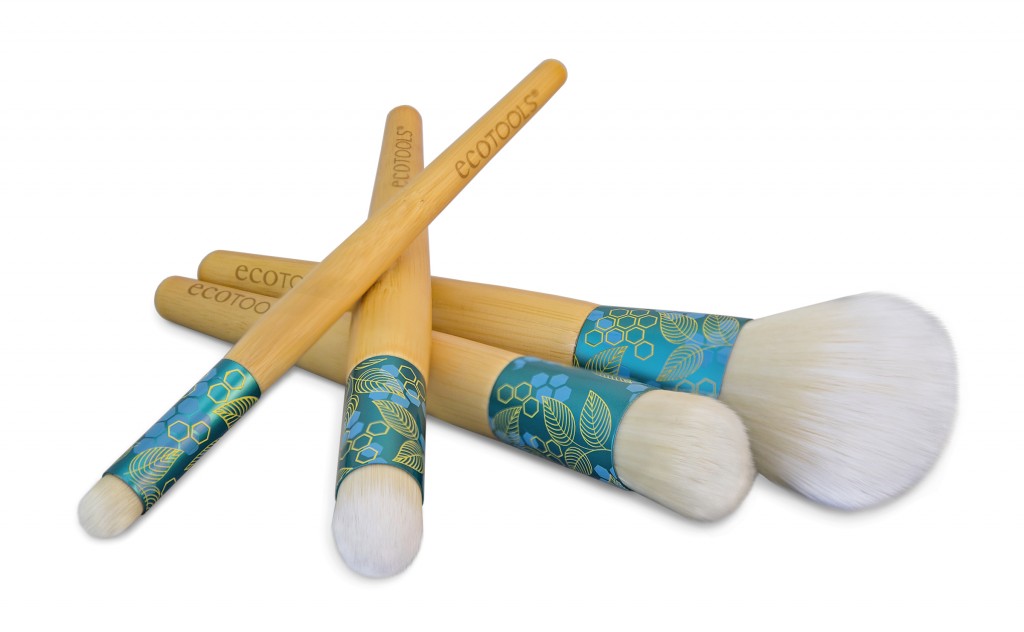 Four-Piece Beautiful Complexion Brush Set is available here, $19.99
Lastly, the final set is a must-have because it's got the bases covered! The Mini Essentials Set comes with the three basic brushes every woman needs in her makeup bag. It includes: Full Powder Brush, Eye Shading Brush and Angled Liner Brush. Whether you want to distribute powder, add color to cheeks or created smoky, defined eyes this will be your go-to set! Plus, its compact size makes it easy to tote in a clutch or purse.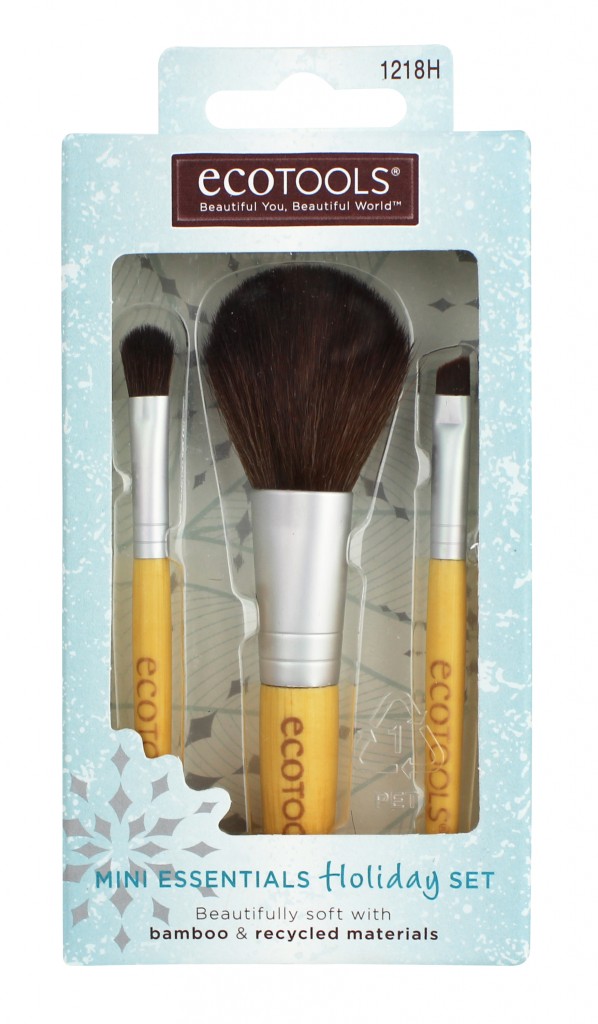 Mini Essentials Holiday Set is available here, $5.99
All of the brushes are beautifully designed and are of coursed packaged in recycled materials. Their sleek, signature bamboo handles make gifting these beauties guilt-free because they're not adding to our environmental issues.
Guess what? I'm giving away each of these sets including a $50 Ulta gift card! Simply leave a comment or Tweet (@browngirlgumbo) telling me what's the one beauty product you can't live without. One winner will be randomly selected and notified via email on December 16th. This contest is only open for U.S. residents. 
What's the one beauty product that you can't live without?