Two weeks ago, my daughter, Ava, and I had one of the most memorable experiences ever.
We were invited on a tour of Ellis Island with author, Jane F. Collen of the new young readers book, Sailing Back to Ellis Island: The Enjella Adventure Series. The book puts a fanciful spin on the often arduous and incredibly tedious process that immigrants endured upon entering into the new land: America pre-World War I.
A fairy named "Enjella," and her fairy friend take two modern day siblings on a magical journey back in time.
So naturally, boarding the "Miss Ellis" ship and sailing to Ellis Island, which by the way was named after Samuel Ellis who owned the island in the 1770s), was only fitting. While Ava was excited to learn more about the book and the island, the boat ride was a wonderful way to start the educational afternoon.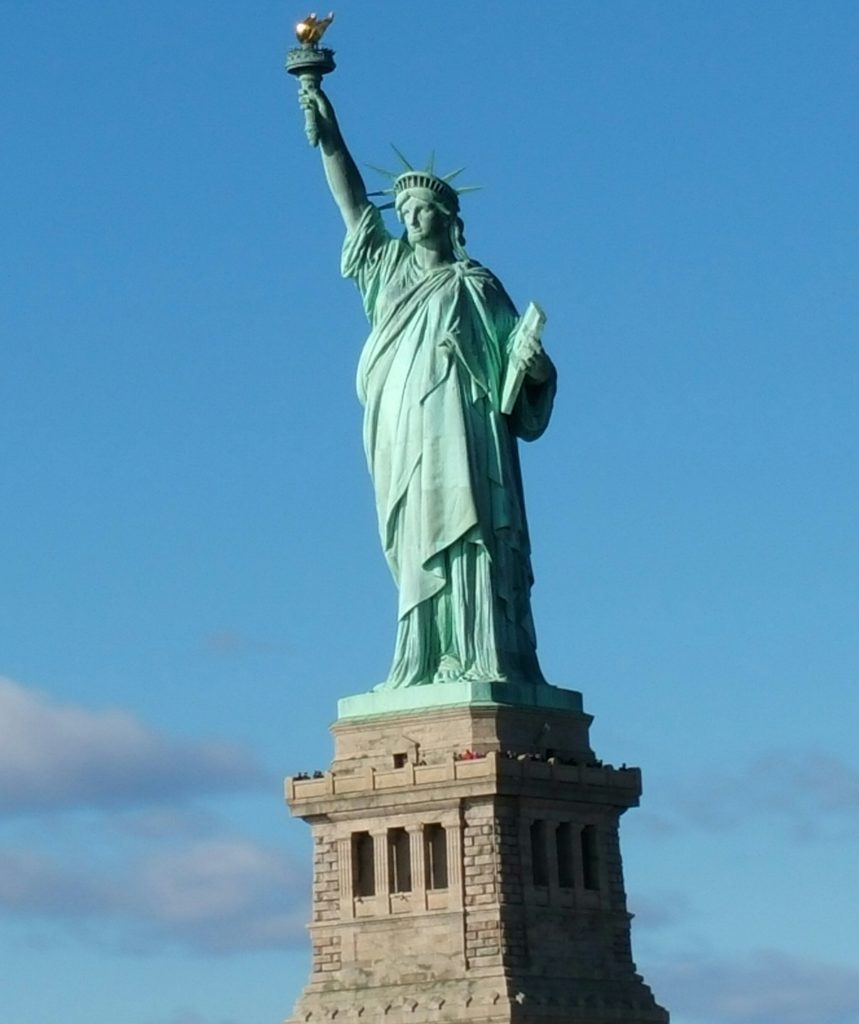 Despite the biting chill, we managed to go to the top deck and see the Statue of Liberty in all of her glory and marvel at the gorgeous New York City skyline. It was the first time either of us had ever seen Lady Liberty so up close and personal or the beauty of the city from that perspective.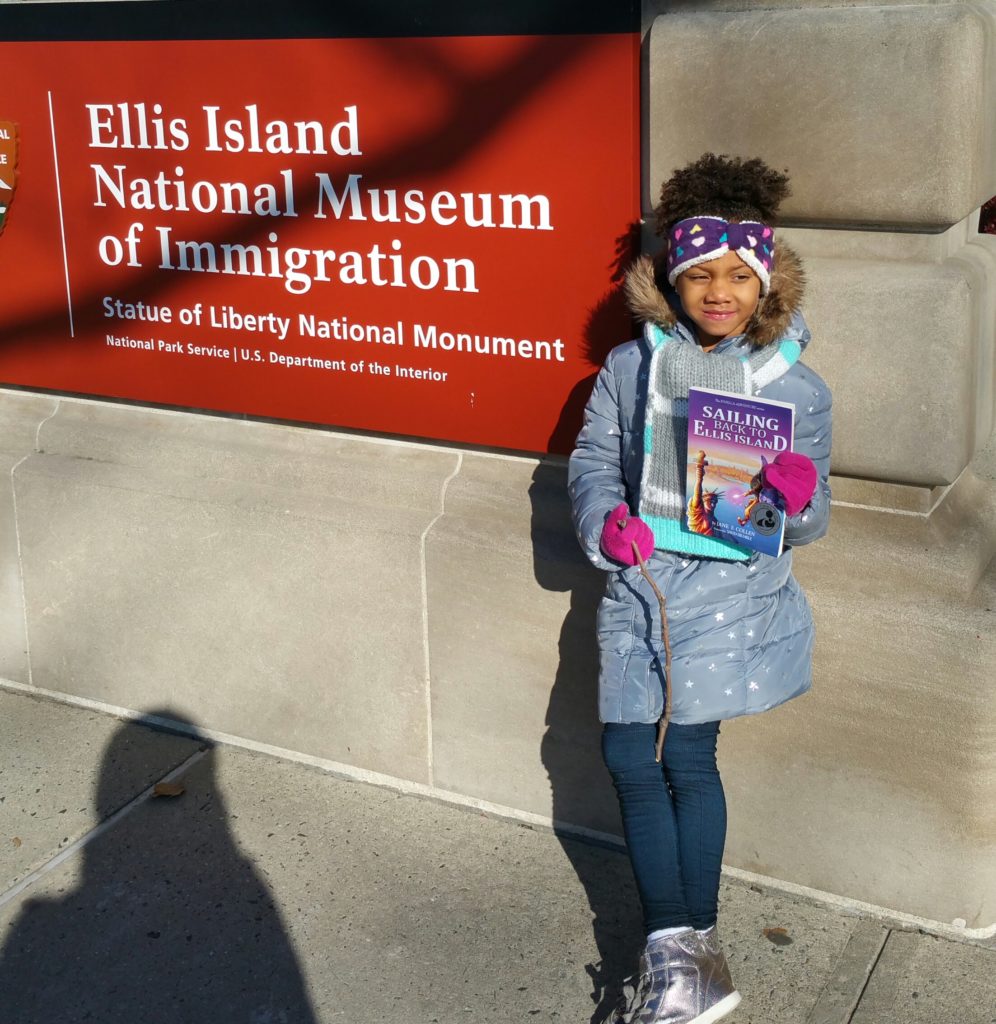 Before we entered the Ellis Island Museum (formerly the inspection station that served as the gateway for over 12 million immigrants to America from 1892-1954), Jane treated us to a brief reading from a chapter in Sailing Back to Ellis Island. Ava listened intently and whispered a few questions to me in an effort not to interrupt Jane or disturb the other attendees.
Later, while at the museum we saw many interesting tidbits and artifacts. From actual luggage brought over by immigrants to a vintage cash register used to ring up snacks on the island.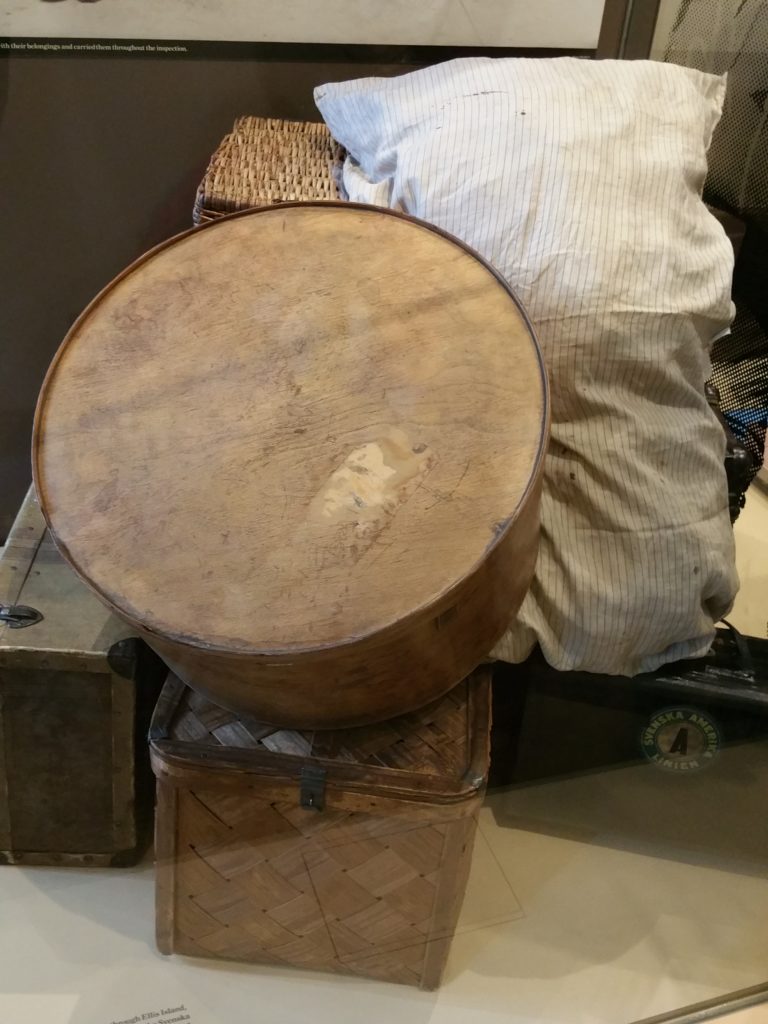 The afternoon was filled with an abundance of information and intriguing exhibits. After the tour with Jane, we took a mini Junior Park Ranger course, which included Ava choosing an immigrant family and deciding where they'd live in America and why. Since her caretaker is from Trinidad and her dad and I are from Chicago, she of course chose a Caribbean  family that moved to the Windy City! After completing the course, she was awarded a pretty impressive badge, which she wears proudly.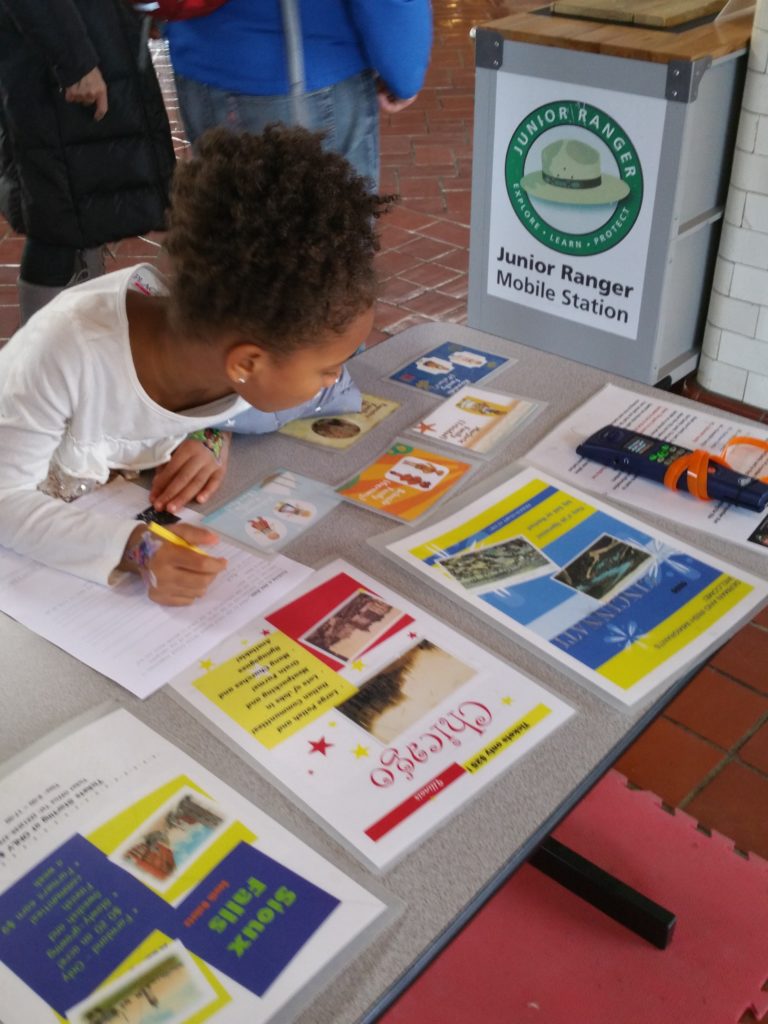 This time traveling tome is perfect for the young reader in your life who is just beginning to learn about American history. Plus, for us brown girls; it can serve as a great introduction to some of the more troubling and more personal part of history—the enslavement of our African ancestors.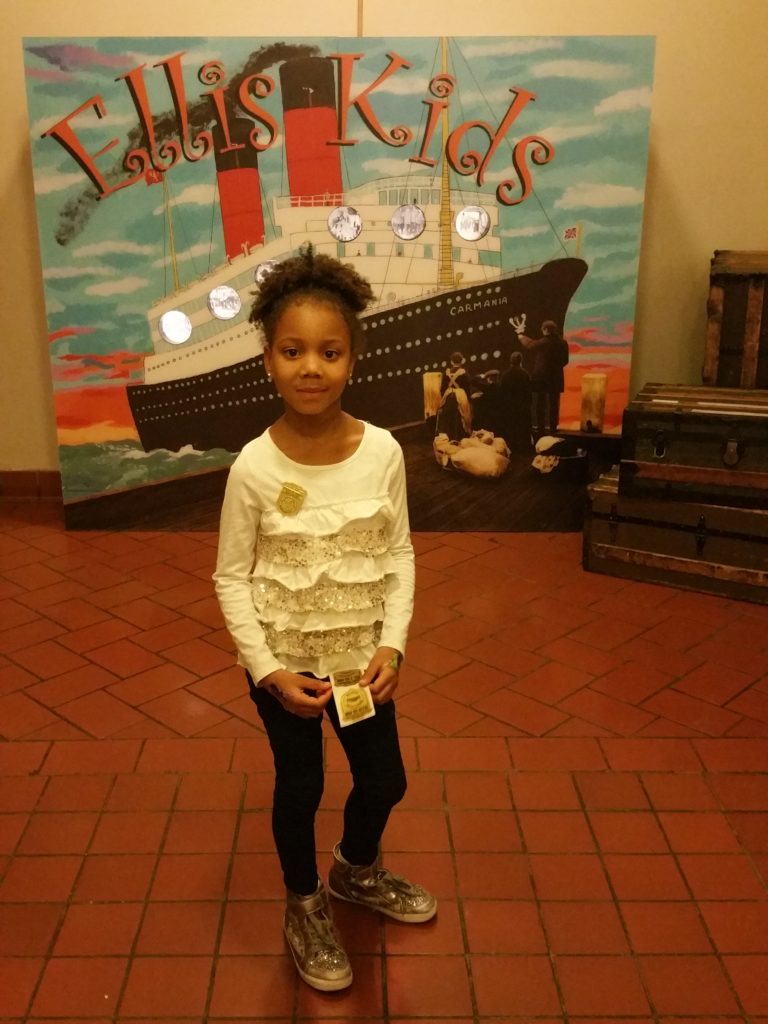 It was truly a perfect day that I'll forever cherish. On our way home, Ava said to me, "Mommy, I'll always remember this day." What more can a mom ask for?
GIVEAWAY: I'm giving away a copy of the Sailing Back to Ellis Island to one lucky reader. Simply leave a comment or tweet me why you'd like to visit Ellis Island and/or the Statue of Liberty. The winner will be randomly selected on or by December 20th. This contest is only open to U.S residents.