In case you didn't know, today is National Coffee Day!
Although I'm not a 'cup of joe' drinker, Grace Hightower De Niro is making me reconsider. Wife of the legendary actor, Robert De Niro, Grace is the woman behind the newly launched Grace Hightower De Niro & Coffee of Rwanda.
Inspired by the spirit of Rwandans, De Niro decided to create this line of fair trade coffees to celebrate, support and give back to the coffee farmers and citizens of the African country. Through direct sourcing, ethical practices and environmental stewardship, her commitment to the betterment of the hardworking farmers and their surrounding communities allows them to create a sustainable business that can be passed from one generation to the next.
Through Grace's dedication, she helps make it possible for their products to be enjoyed and shared with people from all over the world. Available in four unique blends ranging from citrusy medium light roasts to deep espresso roasts, Coffees of Rwanda will surely satisfy the cravings of any coffee consumer!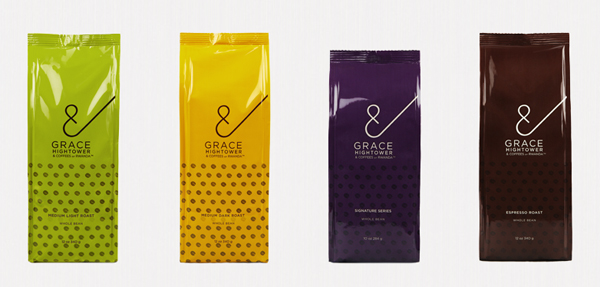 Grace Hightower & Coffees of Rwanda available here and at specialty stores including Whole Foods, $12.50 each
As a celebration of her journey to Rwanda, check out this video titled, "LOVE!"
**GIVEAWAY: One lucky reader will win a Coffees of Rwanda gift set, a $25 value! Simply leave a comment sharing your favorite coffee flavor! The winner will be randomly selected and announced on Monday, Sept. 30.
Also, in honor of National Coffee Day, Grace Hightower & Coffees of Rwanda will have a GH&COR food truck driving around NYC giving out free coffee on Friday, September 27th and Saturday, September 28th from 8 AM to 5 PM! Be sure to follow @coffeeofgrace  on Twitter and on Facebook.com/CoffeeOfGrace for updates, etc.