It's no secret that dads tend to get the short end of the stick when it comes to Father's Day. Sure, they get the cards and other small tokens of parental acknowledgement, but we moms know that their special day pales in comparison to ours. In fact, The National Retail Federation estimates that U.S. consumers spent $23.6 billion on Mother's Day this year. Last year, however, the NRF put Father's Day spending at $14.3 billion. Those numbers prove that we spend our money on mom way more than on dad.
This year I'm letting my husband know how much he's appreciated by showering him with love and items that he'll use and won't get tossed aside after Sunday. Being married for more than a decade, I know that expensive gifts don't mean as much as thoughtful, practical things. That's why I'm celebrating his contributions to our family by doing things that will have sentimental and heartfelt impact.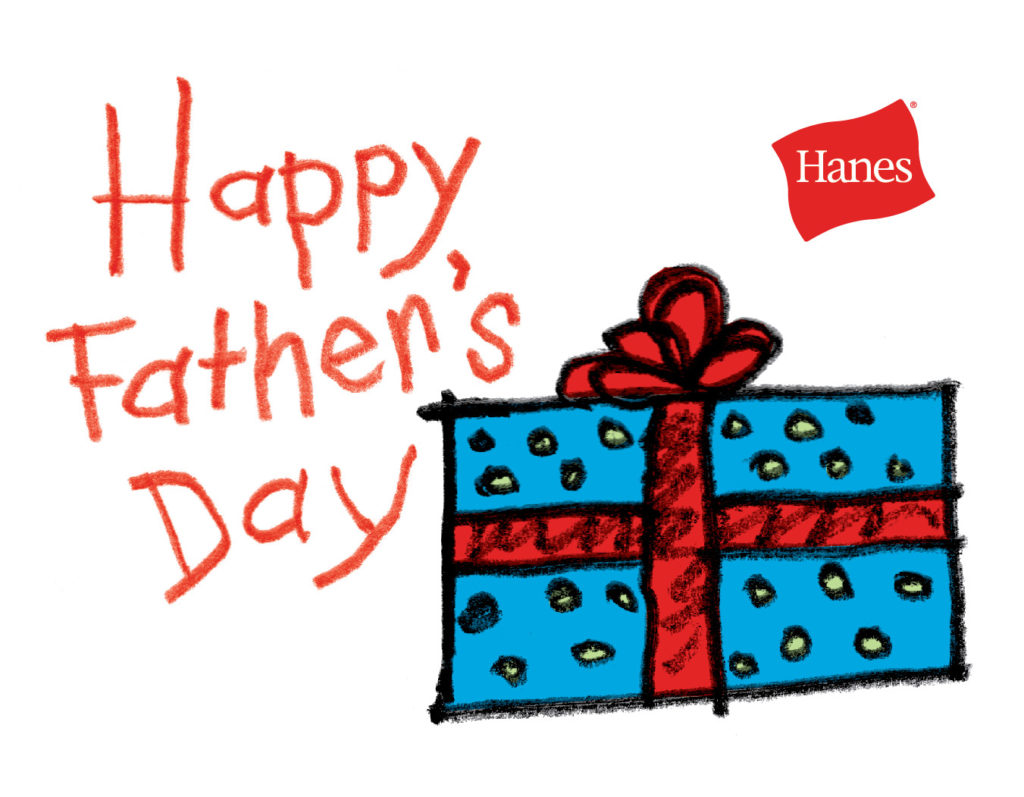 Stock up on undergarments. Undershirts, underwear and socks may not be hot ticket items, but they're always in high-demand in my household. Stocking my husband's closet with comfy, versatile t-shirts is a simple yet practical gift that lasts all year long. Hanes® has been my go to for keeping him outfitted in super soft t-shirts and undergarments since we've been married. I'm sure that he's going to love the brand's new ComfortBlend® Superior Softness Undershirts, which are a cotton-modal blend that offers maximum comfort and includes advanced odor protection technology.
Bake a tasty treat. Nothing says "love" like homemade baked goods. I'm still no match for my mother-in-law's scrumptious desserts, but I can make a pretty decent cake. My guess is that most men would appreciate a delicious batch of cookies, mouthwatering pie or any other sweet treat to show you care. Remember, baking always gets you brownie points. 😉
Sneak sappy snapshots. They say men aren't sentimental, but I beg to differ. Sure, dads may not show their sappier sides as much as us moms, but they're not robots – they have feelings too! Why not snap a few sneaky snapshots of him cuddling with the kids, reading a bedtime story or doing some other adorable thing with the kids and create a photo album or personalized present with the photographs? Trust me, your husband will be overjoyed with the sentiment even if he doesn't fully express it. Remember, they're all big softies underneath their tough exteriors.
In honor of dad's big day, I'm giving you guys a chance to win a $50 Hanes Visa Card, 3-Pack of Hanes® Superior Soft T-shirts, Package of Hanes® Socks with FreshIQ™. Simply tell me how you plan to celebrate Father's Day with either your husband, father or both by leaving a comment below or tweeting me @BrownGirlGumbo. One lucky reader will be randomly selected and notified on Thursday, June 15th.
How do you plan to celebrate Father's Day with your husband or father this year?