I don't know about you, but growing up, Easter was by far my favorite holiday. Sure, Santa Claus, countless gifts and yuletide carols made Christmas wonderful, but old Saint Nick didn't have anything on the Easter bunny.
See, I love the spring. Trench coat weather, flowers in full bloom, pretty pastels abound and of course, Easter! What's not to love? My penchant for Easter and spring has been passed down to my kids too.
From egg dyeing to backyard egg-hunts, I make Easter fun and hopefully unforgettable for my family. This year, I've partnered with Hasbro to make my daughter's candy-filled Easter basket even more special. The popular toy brand has recently released, My Little Pony Friendship is Magic Rarity® Fashion Runway Playset, that I know my daughter will fancy. She's been obsessed with My Little Pony since she was four—I am an '80s baby so I totally understand—I grew up collecting the adorable ponies too.
The fashion-centric playset comes with 3 super cute clip-on outfits and 7 hair and fashion accessories. I know my daughter is going to flip when she sees this in her Easter basket on Sunday. I've never put toys in there before so I'm sure this will be a welcomed surprise. Now, I have to figure out what toy the "Easter Bunny" will place in my son's basket!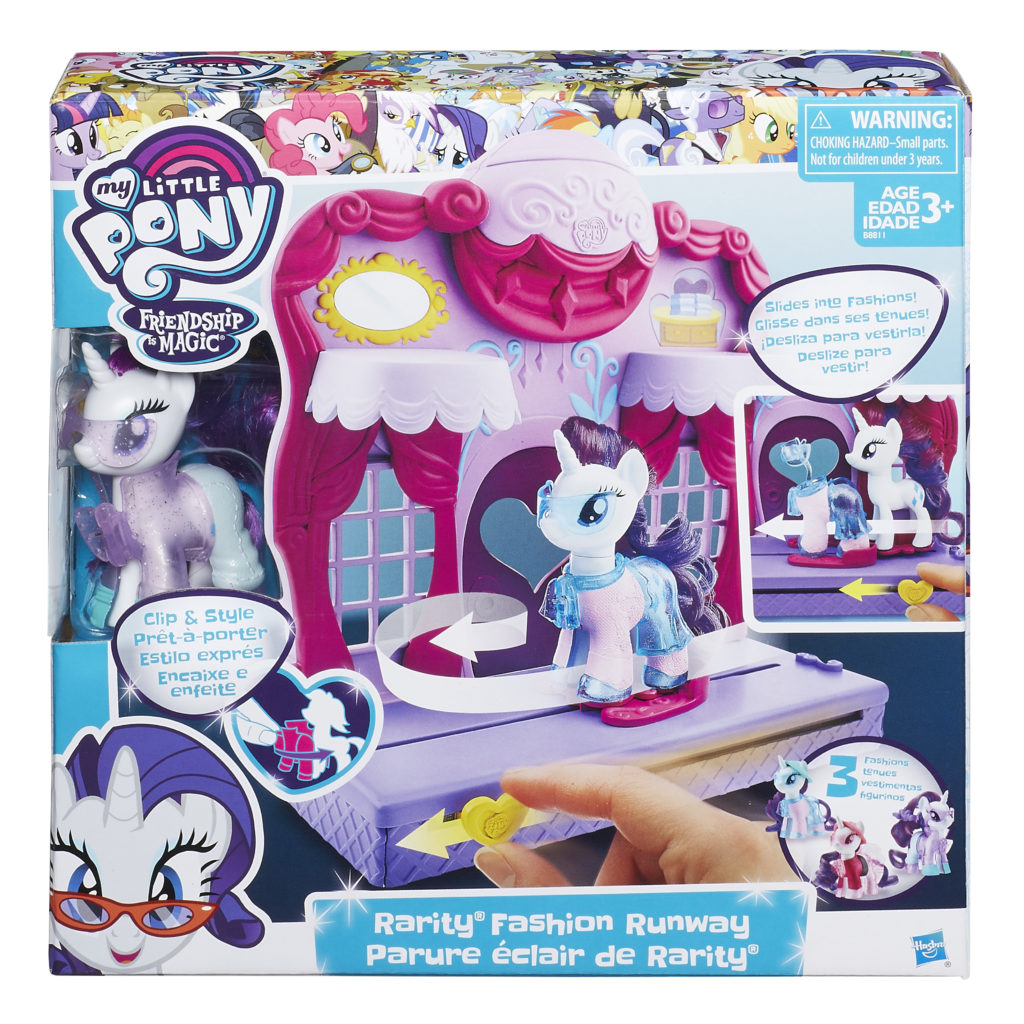 My Little Pony Friendship is Magic Rarity® Fashion Runway Playset available here, $20
What are you planning to put in your children's Easter baskets this Sunday? Since it might be two late to get this playset in time for Easter, it would still be a pretty awesome just-because gift that I'm sure the little girl in your life would adore. Simply leave a comment below sharing your most memorable Easter growing up (or as an adult) or tweet me @BrownGirlGumbo.  Two lucky winners will be randomly selected and notified via email on or by Thursday 4/20/2017. This giveaway is only open to U.S residents.