Adulting can be difficult, but add in that extra layer of being a parent and it can become even more challenging. Case in point: finding children's furniture that complements adult living spaces. Ok, not the most trying problem, but still a dilemma.
Not many understand the decorating woes parents face the moment little people invade their apartments. Thankfully, e-commerce site Hayneedle has been the answer to accommodating my children without compromising our home's style and overall design aesthetic.
Since my daughter was three years old, she's eaten her breakfast, lunch and dinner at a pink Dora the Explorer desk. Fast-forward four years and she's still using it—but now my toddler son is joining her at the table. To say this super bright and ultra-girly piece is a standout (not in a good way) would be an understatement—hence, my search for a gender-neutral table for the both of them.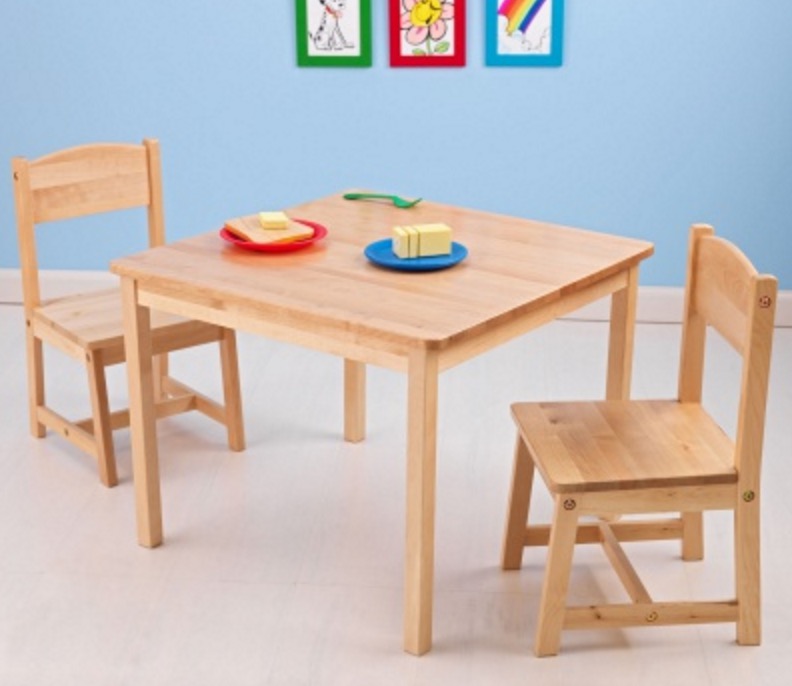 KidKraft Aspen Table and Chair Set available here, $65
Like many New York apartments, our place is small—so, finding a table and chair set that would be sufficient without taking up too much space wasn't easy. Hayneedle took the guesswork out of hunting for the perfect piece. Admittedly, I wasn't familiar with the site prior to my purchase—but, better late than never, right? Although the Nebraska-based retailer offers a wide variety of items from kitchen gadgets to toddler toys, you're guaranteed to find something to meet your needs. The site is simple and easy to navigate. Plus, the precise search options help eliminate the feeling of looking for items like a needle in a haystack.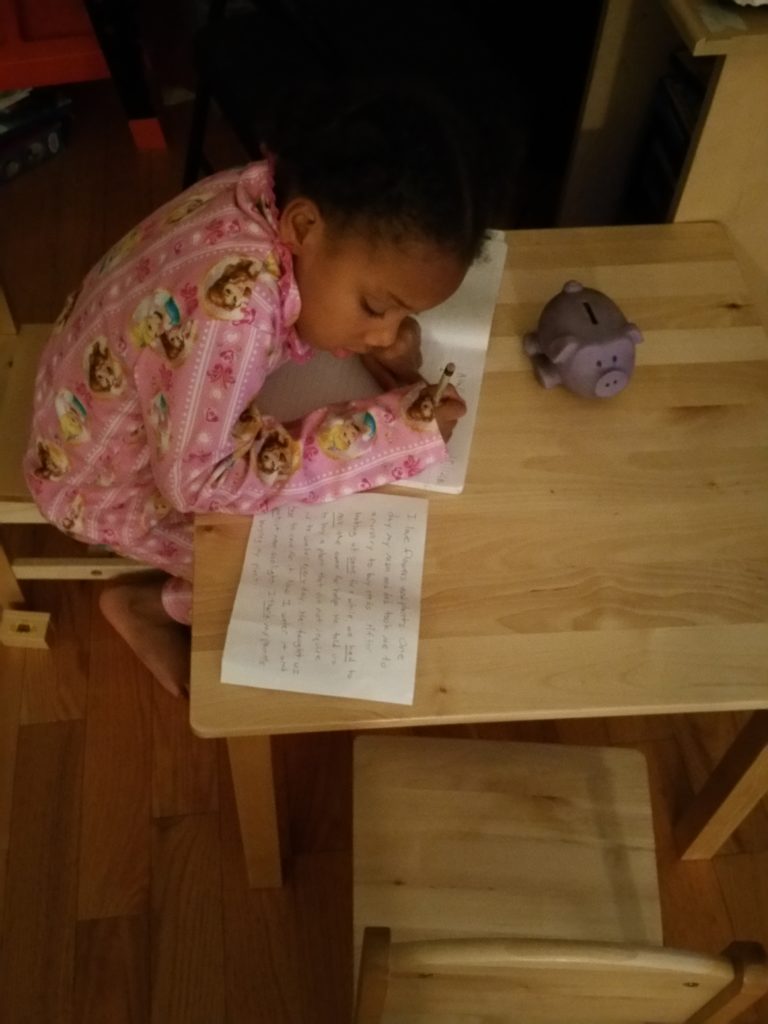 After briefly surfing the site, I landed on the set of my dreams: a two-chair natural from. It arrived fast, within a few days and was easy to assemble (at least it seemed that way from the couch!). And of course, the natural wood blends in well with our living room. Now my kids can both sit comfortably and enjoy a meal in style.
Have you ever shopped on Hayneedle.com? What's your favorite one-stop-shop online retailer?