A couple of weeks ago I was invited to attend a first-class press event for It Cosmetics. I was so excited to go; not only because I was going to get a sneak peek at some of the brand's latest offerings, but also get a chance to partake in in-door skydiving at iFly in Westchester, NY!
Unfortunately, I was unable to attend – but was happy to send my NYC correspondent, Yelena, to get the scoop. She said the simulated flying experience was out-of-this world, but the true high note was getting a mini makeover with the new products.
First up, the Superhero Elastic Stretch Volumizing Mascara. "The mascara was incredible," she recalls. The inventive mascara has unmatched technology that boosts the volume of lashes with a single stroke. "While one application can get the job done, I like to build for an even bolder look," she admits. The super black pigment separates and attaches to lashes effortlessly creating a lengthened, thick and full lash line. "I have I've had some bad luck with mascaras lately," she says. "They're either too dry or too clumpy, so this is a welcomed addition to my beauty arsenal."
It Cosmetics Superhero Mascara launches February 16th and will be available here, $24
Their other exciting launch product is Confidence in a Cream. This transforming facial moisturizer is created to rejuvenate your skin – ultimately boosting your confidence. Developed with plastic surgeons, you know it has to be good! "It smells refreshing," Yelena describes. No one expects immediate results with a face cream, but she's looking forward to seeing positive changes. "I can't wait to see how my skin gradually improves with each use." The cream boasts a proprietary anti-aging formula that rejuvenates skin while simultaneously providing penetrating hydration.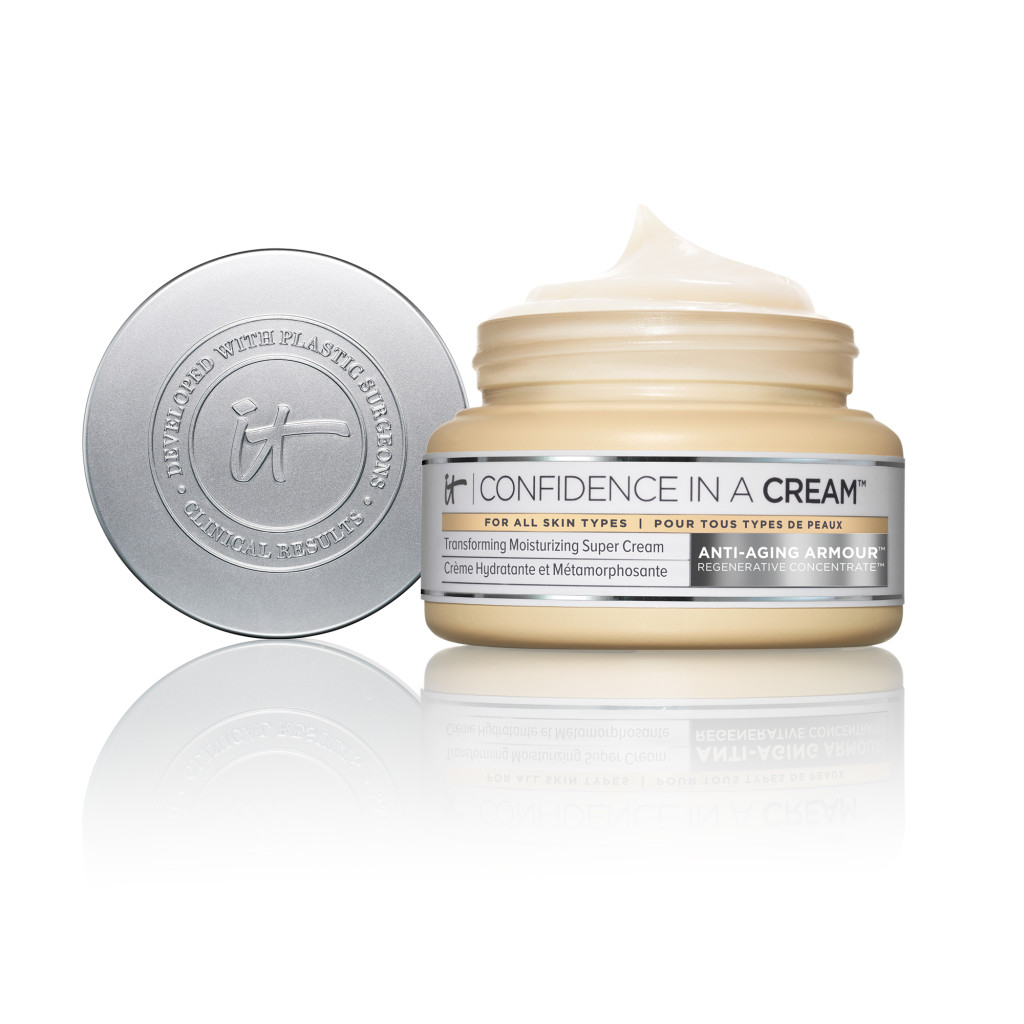 It Cosmetics "Confidence in a Cream" available here, $42
It Cosmetics' products aren't just pioneers in the technology beauty space, but their offerings have an all-around "it" factor that makes them one of a kind!
Have you ever used It Cosmetics? If so, what's your favorite product?