As a teen, beautifying my peepers was all about swiping on basic eyeliner pencils from the local beauty supply store. Perfecting my lash line came with much practice: shaky hands and countless crooked strokes, but it's a skill that I eventually mastered.
While my love for eyeliner hasn't changed, my penchant for quality has. As a working mom on the go, I need eyeliner that stays put and offers that deep, dark hue that I crave.
Enter: jane iredale's new Mystikol® eyeliners. Not only do these uniquely designed pots of pigmented goodness provide a rich color, they go on seamlessly. Admittedly, I'm an application pro now, but the tiny brush affixed to the top makes applying simple for even the most amateur eyeliner fans.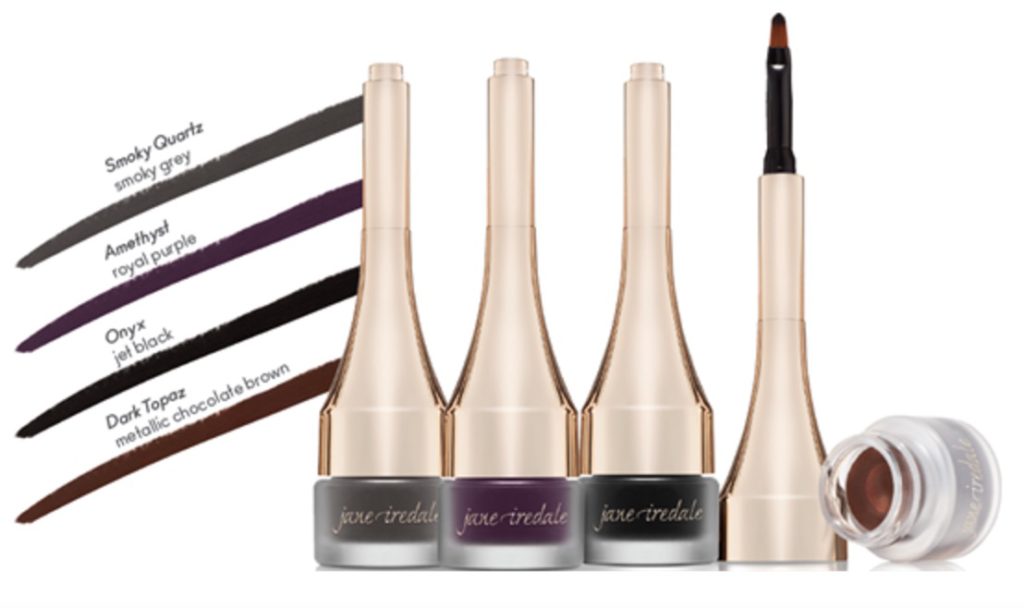 jane iredale Mystikol® eyeliners available here, $24 each
With a slight dip into the jar, the micro bristles are instantly covered in the powder-cream formula. With the precision and staying power of a liquid liner, it glides on effortlessly and flawlessly defines my eyes.
So far, I've only tried the jet black shade, but can't wait to give the other three colors a go too. The royal purple shade will add an unexpected pop of color perfect for spring.
What's your go-to eyeliner? Is it liquid, pencil or gel?