Do you believe in magic? If not, you're going to change your mind after watching Jason Bishop's mesmerizing new show, "Believe in Magic" at the New Victory Theater in Times Square.
The show aimed at kids ages six and up, is obviously created for younger audiences—but will keep parents just as entertained. With funny political and pop culture references sprinkled throughout, Bishop delivers laughs for adults in between mind-boggling tricks.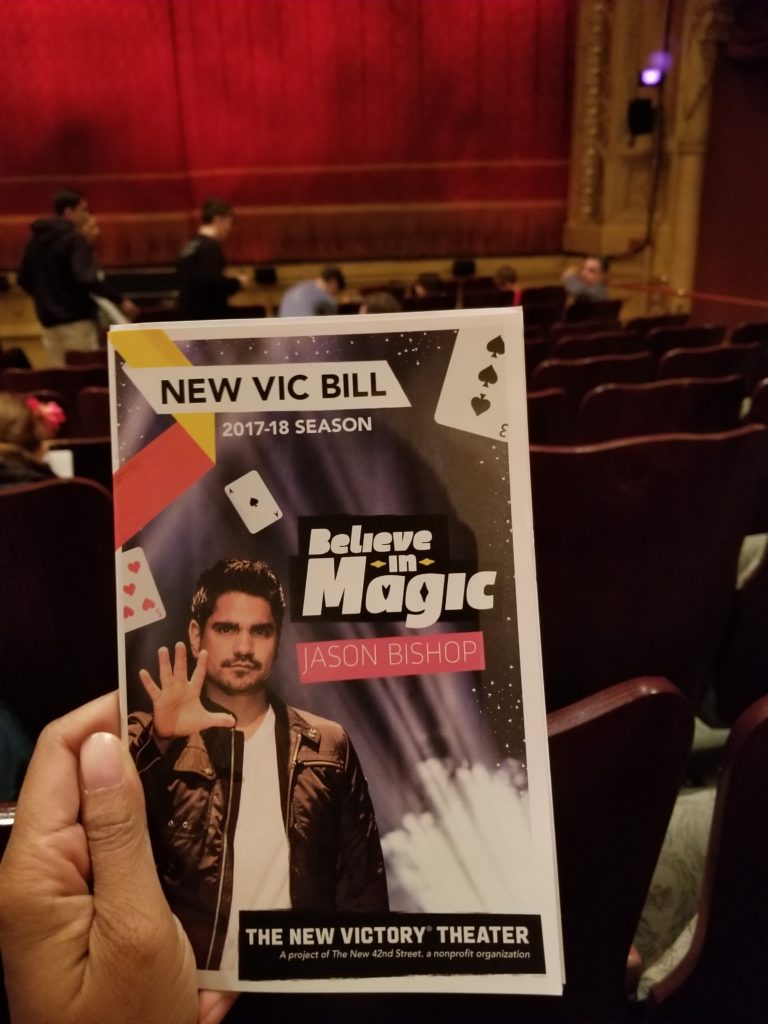 Bishop, who made his New Victory debut last year, has updated his show with holiday inspired magic and surprises to add to the festive wonderment of the season. Plus, audience participation puts your budding magicians in the spotlight with fun stunts and tricks that will make them feel like a pint-size Whodini!
From puzzling card tricks to unbelievable illusions, kids will be entranced as he seamlessly creates a magical experience they won't soon forget.
And as always, the New Victory offers fun interactive crafts and games that complement the show in their stunning, newly renovated space. My kids loved the show from start to finish and couldn't wait to go home to show their dad the tricks they learned.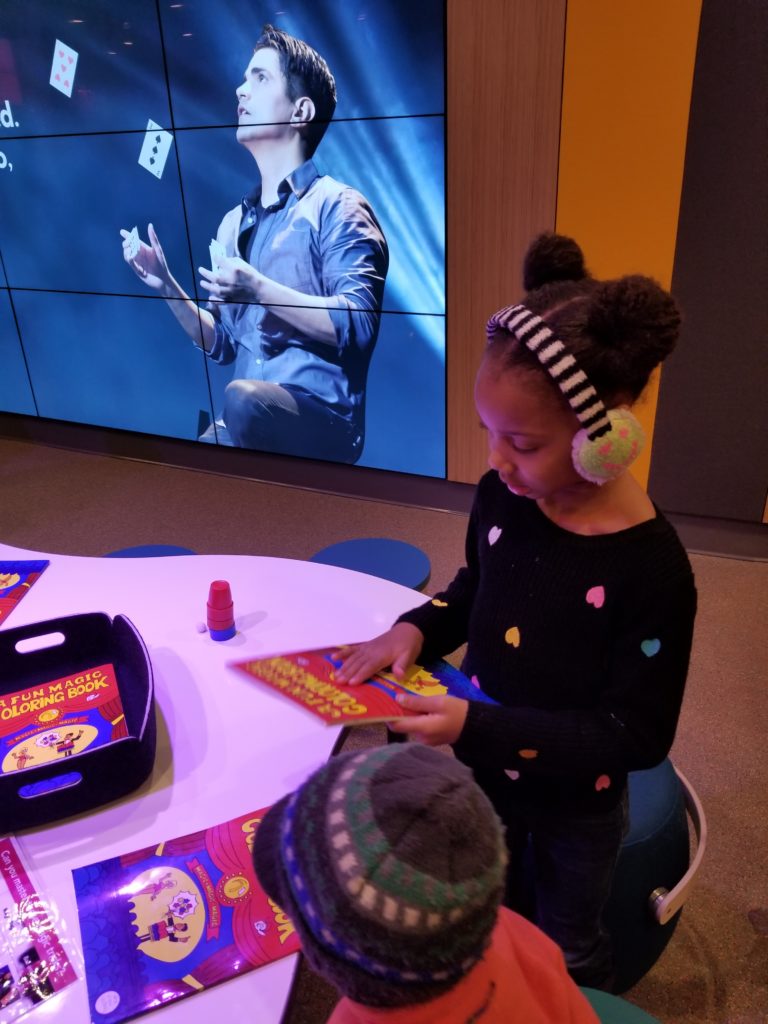 Jason Bishop's "Believe in Magic," is currently showing at the New Victory Theater, located 209 W 42nd St, New York, NY through December 30th.  For ticket information, visit the New Victory Theater.
**Disclosure: I was provided comp tickets to "Believe in Magic" for review purposes only. All thoughts and opinions are my own. 
What shows or live performances are you taking your kids to see this holiday season?