In case you haven't heard, Kelly Rowland is the new "Fabulista" for Caress body washes.
Known for her flawless healthy-looking skin, it seems only fitting that the Grammy-award winning singer would be tapped by the Unilever brand to be its newest ambassador.
In her role, Kelly will follow in her BFF Lala Anthony's (she was also a Caress Fabulista) footsteps by sharing beauty and fashion tips with consumers and showing them how fresh fragrances inspire her to be fabulous.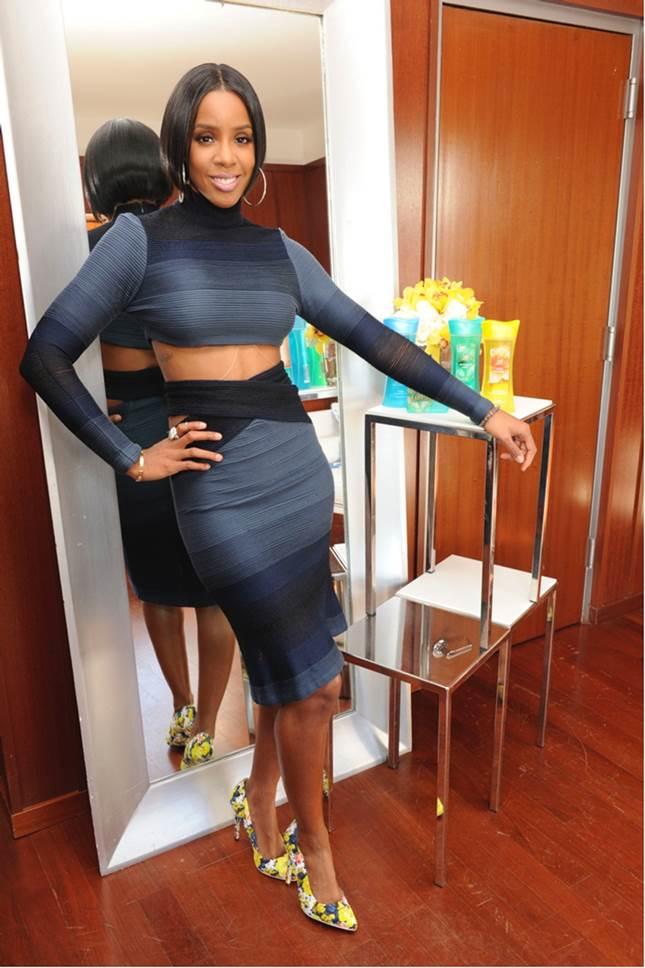 Through her partnership with Caress, the brand has launched the new Fresh Collection of body washes including: Emerald Rush (also has a beauty bar), Aqua Sparkle and Juicy Escape. Each of the shower gels is refreshingly fragrant and leaves just the right amount of scent on skin. Since I'm a sucker for citrusy smells, Juicy Escape is my favorite because it has notes of pink grapefruit.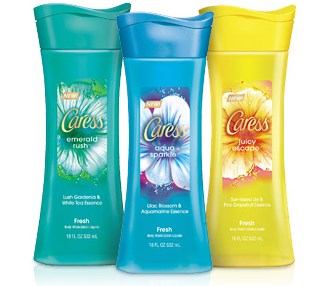 Caress Fresh Collection is available at drugstores nationwide, $5.99
Watch Kelly give us a sneak peek into the upcoming Caress® S/S '14 Lookbook
I recently caught up with the former Destiny's Child beauty to inquire about her favorite scent from the collection, her role as a Fabulista and more!
Check out our Q&A  below: 
BGG: I'm sure you're offered many partnership opportunities from various brands. Why did you want to team up with Caress?
Kelly Rowland: As an artist, finding inspiration from my surroundings is so important. I'm so excited to team up with Caress Body Wash to help launch the NEW Fresh Collection. Starting my day off with a little fresh fine fragrance gets me revitalized and ready to experience my day to the fullest potential. I've been using Caress products for years, and when I got a sneak peek of the new line, I loved it, and knew my fans would too!
BGG: What does being a "Fabulista" mean to you?
KR: I'm so excited to be one of the newest Caress Fabulistas. It's a celebration of being fabulous and a fashionista! Being part of this amazing group of beauty and style icons gives me the platform to share tips I've learned along my journey on how to be fabulous. I'm so excited to join Caress to inspire my fans to enjoy every day experiences in a fresh new way.
BGG: I know they all smell lovely, but out of the three new Fresh collection body washes, what's your favorite scent?
KR: I love the Caress Emerald Rush from the new Fresh Collection because I've always loved the revitalizing scent of lush gardenia and white tea. I also love the Juicy Escape body wash to start my day – so uplifting!
BGG: What is the one style trend that you're looking forward to trying this spring/summer?
KR: I am LOVING Pastels!
BGG: What's the most inspiring time of day for you? When do you feel the most creative?
KR: It doesn't matter what time of day, inspiration brings my creativity to life!
BGG: When do you feel the most beautiful?
KR: When I'm with my family, I feel happy and loved – and beautiful.
BGG: I'm sure it's hard to choose just one, but if you can what is your all-time favorite song (solo or as a member of Destiny's Child) to perform? Why?
KR: My favorite song to perform is "Motivation" because it really makes me feel sexy.
BGG: What's the one song from any artist that can instantly boost your mood?
KR: Right now, I'm loving "Happy" by Pharrell.
Do you use Caress body washes? What's your favorite Kelly Rowland or Destiny's Child song?