If you've got the beans, greens, potatoes and tomatoes ready for Thanksgiving, but are still stumped on what to serve the kids for dessert don't fret; I've got you covered!
Why not whip up a batch of yummy Apple Pumpkin Spice muffins made with GoGo squeeZ's seasonal (Apple Pumpkin Spice) applesauce? These sweet and cinnamon-y pastries are the perfect alternative for the sugar-laden treats that are typically presented during the holidays.
The recipe is easy, tasty and most importantly—healthy. The all-natural applesauce is a hit for moms because it's made with real fruit and doesn't have any of those unpronounceable ingredients or artificial flavors.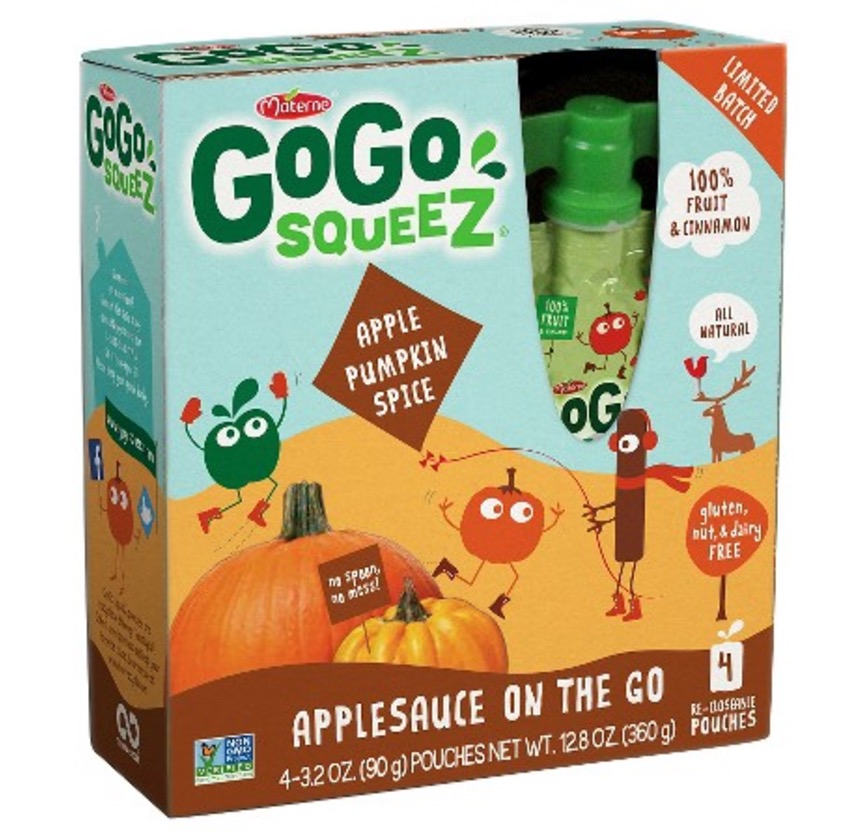 GoGo squeeZ Apple Pumpkin Spice Applesauce available here, prices may vary.
Plus, if your kids are like mine, simply mentioning the popular fruit-filled pouches will make them jump for joy. So, imagine their delight when they learn that their favorite snack will serve as the main ingredient for a delicious dessert. Trust me, you're going to score major points for adding these muffins to the menu.
My kids are excited to prepare (and gobble) this simple recipe on dinner's biggest day and I couldn't be more thankful.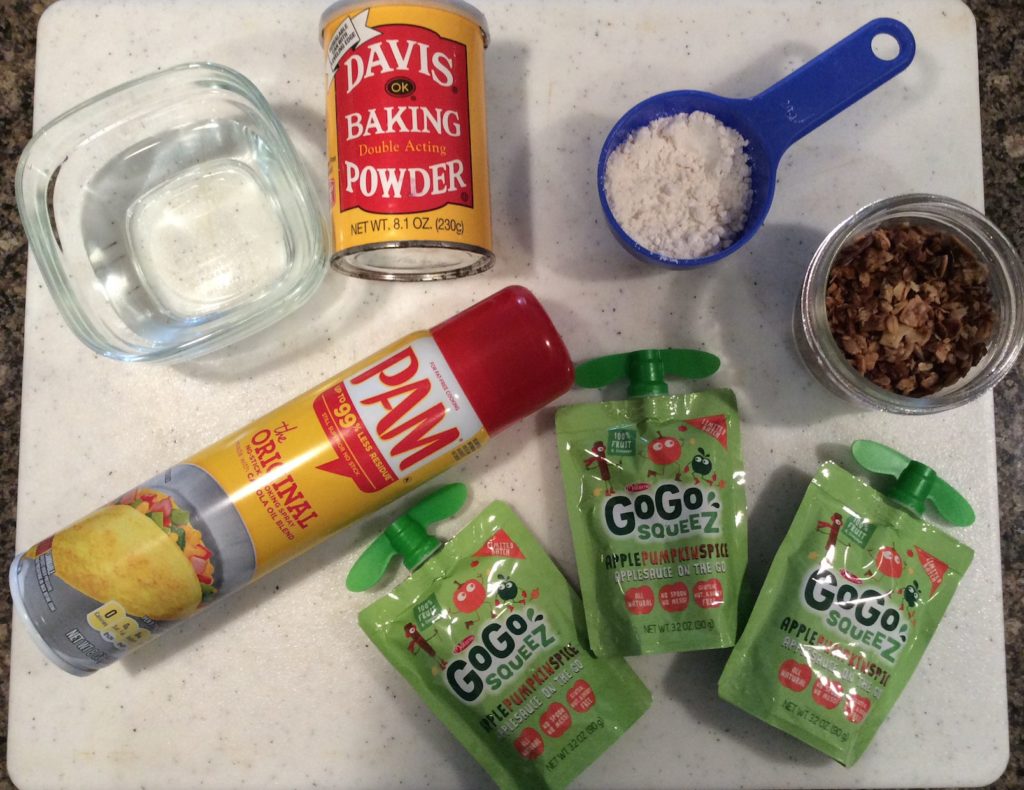 Below, find the foolproof recipe:
GoGo squeeZ Apple Pumpkin Spice Muffin Recipe
Ingredients:
2 cups whole-wheat flour
2 cups oats
3 tsp baking powder
1 tsp baking soda
1/2 cup water
3 pouches of GoGo squeeZ Apple Pumpkin Spice
Oil or cooking spray
Instructions:
*Preheat oven to 350°F.
*Grease muffin pans (24 total muffins).
*Mix all dry ingredients (except for nuts).
*Mix wet ingredients and slowly add to dry ingredients. Stir thoroughly.
*Fill muffin cups 2/3-3/4 full.
*Bake for approximately 25 minutes.
*Enjoy delicious, scrumptious Apple Pumpkin Spice Muffins!
What are some of your Thanksgiving dessert staples?