Last night, little brown girls everywhere were reminded that dreams do come true.
At the 86th Annual Academy Awards in Hollywood, Lupita Nyong'o became only the sixth black actress to win the coveted Oscar for Best Supporting Actress. The 31-year-old co-star of the stirring 12 Years a Slave stunned in a light blue Prada gown that reminded the actress of Nairobi, a sparkly Fred Leighton headband and jewels.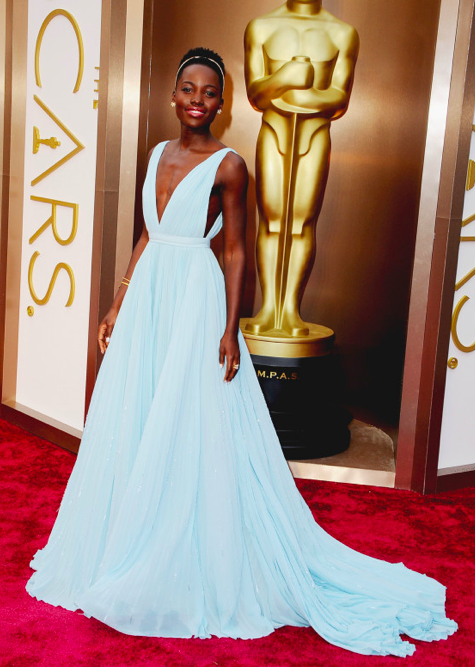 Photo credit: OscarGo.com
During her emotionally riveting acceptance speech, the Kenyan beauty spoke words that will inspire young girls and boys around the world for years to come when she uttered, "When I look down at this golden statue, may it remind me and every child, no matter where you're from, your dreams are valid."
Well done, Lupita, well done!
P.S For all of my fellow beauty buffs who were wondering what brand of lip balm the award-winning actress tossed in the hat for Ellen's hilarious pizza pool schtick? Well, it's Clarins 'HydraQuench' Moisture Replenishing Lip Balm! The ultra-hyrdating balm sold out almost across the country overnight!

Available here, $24
Check out the funny gif here:
http://31.media.tumblr.com/faeabf9db2915d009ebce14ac23780e0/tumblr_n1uf5xwGRG1r9us6no3_500.gif
 Did you watch the Academy Awards last night? If so, who do you think deserves best dressed?